The internationally high profile event is expected to bring in excess of $39.2 million.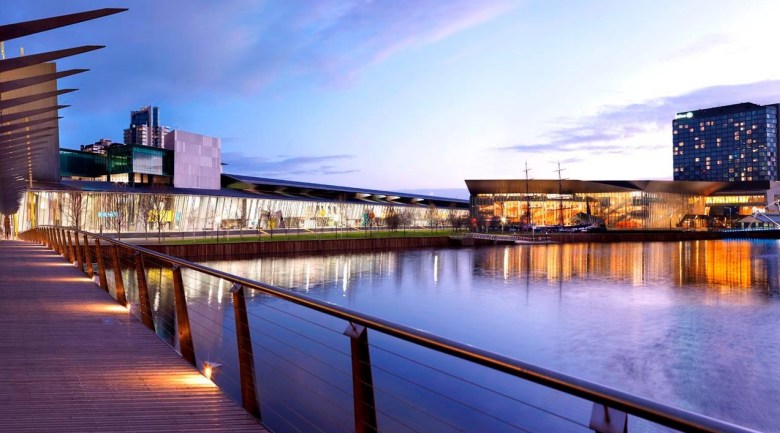 MCEC will host the International Congress of Psychology in 2028
More than 5,000 delegates from around the globe will attend the world's largest and most influential psychology congress, to be held at the Melbourne Convention and Exhibition Centre in 2028.
The bid, led by Melbourne Convention Bureau (MCB) in partnership with Australian Psychological Society (APS) and with support from the Victorian Government, is expected to bring in excess of $39.2 million to the local economy.
MCB chief executive Julia Swanson said Melbourne is the ideal host for International Congress of Psychology (ICP) 2028 thanks to its long tradition of scientific exchange across many fields of psychology internationally and MCB's track-record of successful business events.
"We're thrilled to see Melbourne continuing to win high-profile international business events, demonstrating key decision makers' confidence to choose Melbourne for their next meeting," she said.
Held every four years, ICP 2028 will mark 40 years since it has been held in Australasia and only for the second time in its 132-year history.
"The journey to secure this event was two years in the making and an incredible example of 'Team Melbourne' collaboration," said Swanson.
"In partnership with the Australia Psychological Society, a highly engaged local organising committee and the very best of Victoria's business events supply chain, MCB worked solidly to position our city as a leading global business events destination to host this hero event."
The six-day program will enable delegates to exchange knowledge and promote excellence in standards across key pillars including education, training and research, and apply it to local settings in support of the Victorian Mental Health Workforce Strategy.
Due to the current challenges presented by COVID-19, MCB utilised a strong and innovative suite of virtual and digital assets to present Melbourne's bid to ICP key decision makers, including a collaboration with Harry the Hirer whose investment in remote filming was crucial in producing video assets.
More reading
How the Sydney and Melbourne lockdowns are impacting events all over Australia
Peter King joins AIPC Executive Council as vice president
Victoria wins 1,000-pax National Housing Conference