We quiz four executive chefs about the biggest trends in large-scale catering and the challenges that come with feeding the masses.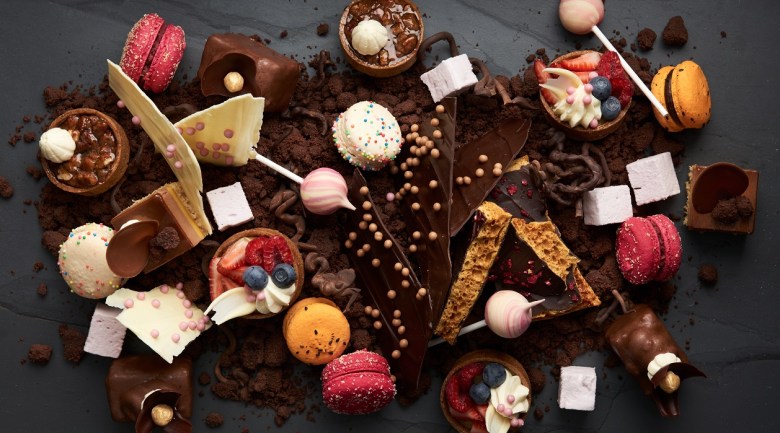 MCEC's dessert grazing board
So long boring buffets with queues as far as the eye can see – conferences and events are reinventing the wheel with creative, interactive food and beverage experiences that are both visually appealing and packed with flavour.
In today's Masterchef age, delegates are more interested in and educated about food and beverage than ever before. As a result, chefs are required to keep abreast of the latest trends and continually update their offering to meet guest expectations.
Gone are the days of uninspired buffets, and in comes a wave of interactive food stations, fresh-from-the-farm produce and customisable menus.
Here, Peter Haycroft, executive chef at Melbourne Convention & Exhibition Centre (MCEC); David Pugh, executive chef at Brisbane Convention & Exhibition Centre (BCEC); David Martin, executive chef at RACV Healesville Country Club in Victoria and Gavin Berrecloth, executive chef at Luna Park Sydney share insights into how food and beverage is evolving to meet the needs of modern delegates.
Food and beverage trends
With delegates' expectations higher than ever, chefs are tasked with reinventing traditional catering styles to provide new, memorable food and beverage experiences. As an alternative to a standard buffet offering, MCEC recently launched an interactive new catering format, dubbed Eat Stations.
Inspired by the bustling street food stalls of Asia, the concept combines food and technology to create a lively, sensory experience on the show floor.
"We have to come up with new, creative ways to deliver large-volume events where delegates are here for morning tea, lunch and afternoon tea, which is very unique to convention centres," says Peter Haycroft.
"We see buffets as a little bit old fashion, so we were looking for something new and interactive that really stands out."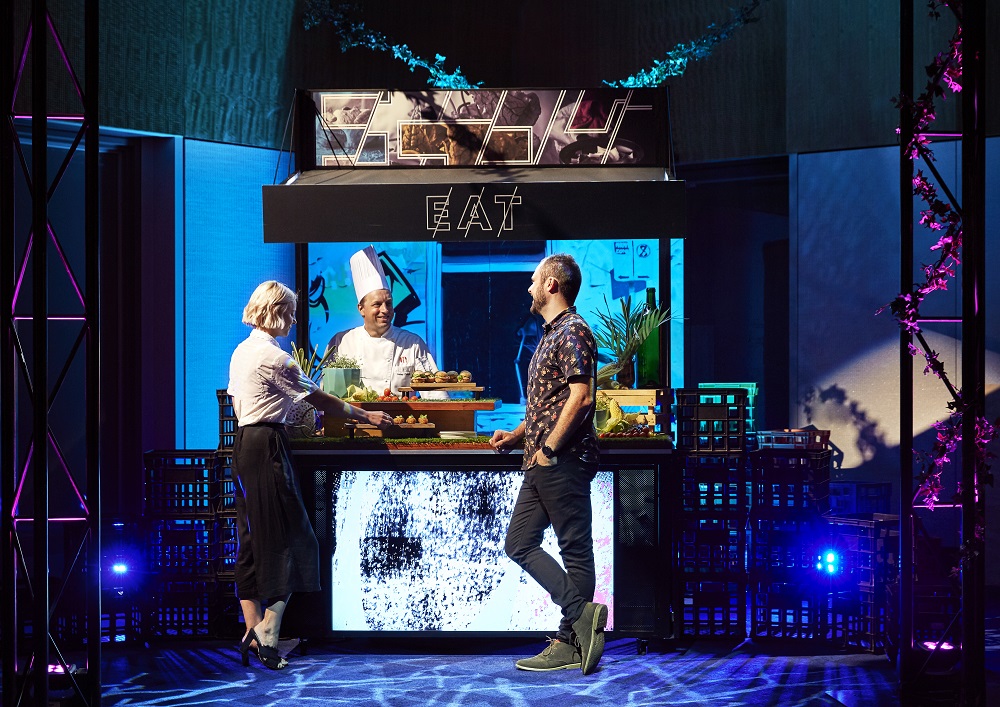 MCEC's Eat Stations range from Hawker-style dumpling bars and Bloody Mary cocktail gardens to a raining charcuterie station where cured meats hang from the ceiling and "literally fall onto your plate".
The stations feature customisable digital signage, colours and lighting to create maximum impact. Chefs are also on hand to interact with guests and answer questions about the food.
"It's a great way to interact and get the chefs out the front so they can answer questions and deliver more customer service to our clients," says Haycroft.
Delegates also want the ability to customise their meals, which has led to more build-your-own food stations at conferences and exhibitions. From taco bars and salad stations to dessert grazing platters, this style of catering is an effective way to give delegates complete freedom and customisability in their meals.
The dietary revolution
Ask most chefs and they'll tell you dietary requirements are not a fad, they're here to stay and they're growing fast.
With large volumes of delegates, comes large numbers of both medical allergies and dietary requirements, which come in many different forms.
At BCEC, a dedicated dietary kitchen was implemented in 2017, to ensure all dietaries were catered to with extreme care.
"I used to laugh at places that would look at dietaries as a problem," says David Pugh. "It's not actually a problem, it's a way of eating and it's the future. You have to learn how to deal with the future and that's exactly what we did – we took it head on."
BCEC caters to events where up to 30 per cent of delegates have dietary requirements, which range from vegetarian, vegan and lactose intolerant to allergies and religious diet restrictions. Such a diverse range of requirements means the potential for error is high if adequate procedures aren't in place.
To reduce the risk of error, BCEC double checks every guest's dietary requirement at banquet functions, whether it's a room of four or 4000 people. The centre also invested in specially designed plates with a coloured rim underneath which corresponds with certain dietary requirements and allergens.
At RACV Healesville Country Club, David Martin categorises dietary requests into three types: allergies, intolerances and lifestyle choices, which he refers to as AILs. In an effort to reduce confusion and complexity around AILs, Martin developed the mymenu concept, which offers a separate menu for guests with dietaries to ensure they feel comfortable and confident in their food choices.
"They don't have to scroll the menu and ask a lot of questions to the waitstaff; it's all simplified and listed in mymenu," he says.
While mymenu is predominately used in the venue's dining outlets, it has also helped streamline the dietary processes for conference and events.
"Because we've embraced the mymenu concept, it's a lot easier for us to provide for our conferencing guests because we've already got the produce and knowledge available to us," says Martin.
A firm believer that dietaries are here to stay, Martin says establishments that embrace it are more likely to succeed in today's changing food and beverage landscape.
"The balancing act is to give your mainstream diners a wonderful experience, as you normally would, while giving your AIL guests an equal experience," he says. "If you can do that, that's the holy grail."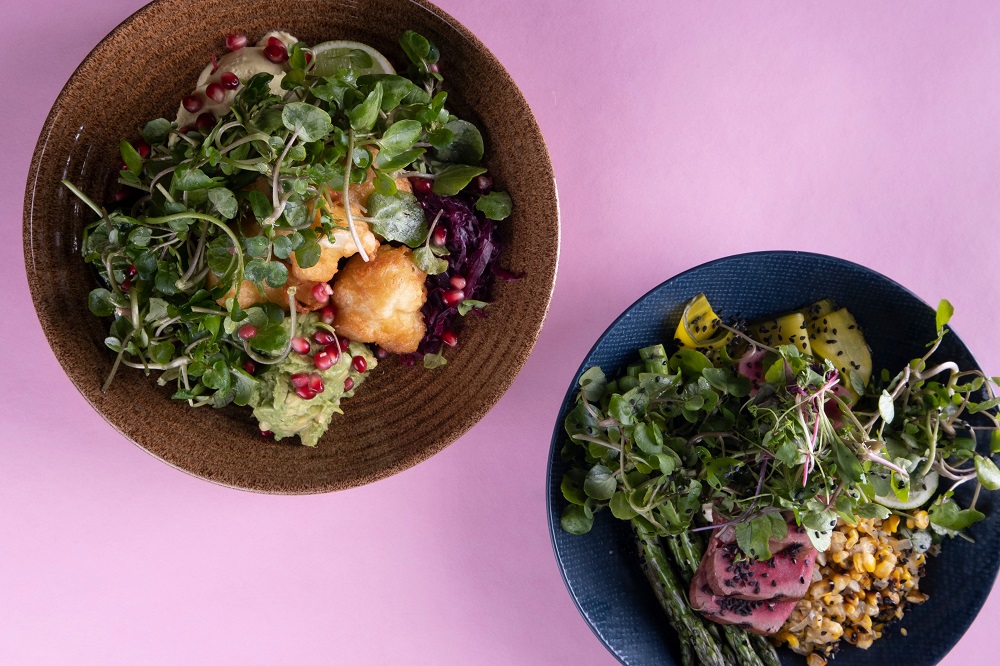 Logistics in food and beverage
One of the biggest challenges for food and beverage teams is managing the logistical challenges that come with large-scale venues. At Luna Park Sydney, multiple kitchens are located throughout the park, which Gavin Berrecloth says can be a hindrance if they're not utilised well.
Where chefs previously worked in one kitchen and transported food around the venue, Berrecloth is now looking to maximise the kitchen facilities for a more effective approach.
"I'd rather be using all those spaces day to day and build a big network of chefs around the whole park," he says. "Rather than having 30 people in a kitchen that was built for 20 people, spread them out and give them a more pleasurable day and a bit of fun."
Giving chefs the opportunity to work across different kitchens also helps them become more efficient in their work, says Berrecloth.
"Chefs are really good at making themselves work harder and not smarter," he says.
"When they're being inefficient it's very easy to add another five or 10 hours on to a week. My next big task is to get them to look at how they plan their days and being clever and efficient with their time."
MCEC's Eat Stations were designed with large numbers in mind, to help reduce the queues and congestion that often comes with feeding the masses.
"If you've got an event with 2500 [people] to feed, it's as much about logistics and flow as it is about making sure the food is right," says Haycroft.
Having multiple food stations operating at once is a great way to reduce wait times and keep delegates happy while they queue for their meals.
"If you know there is going to be bottlenecks, you need to supply another food item close by where people can still eat and be happy and work through the menu," says Haycroft.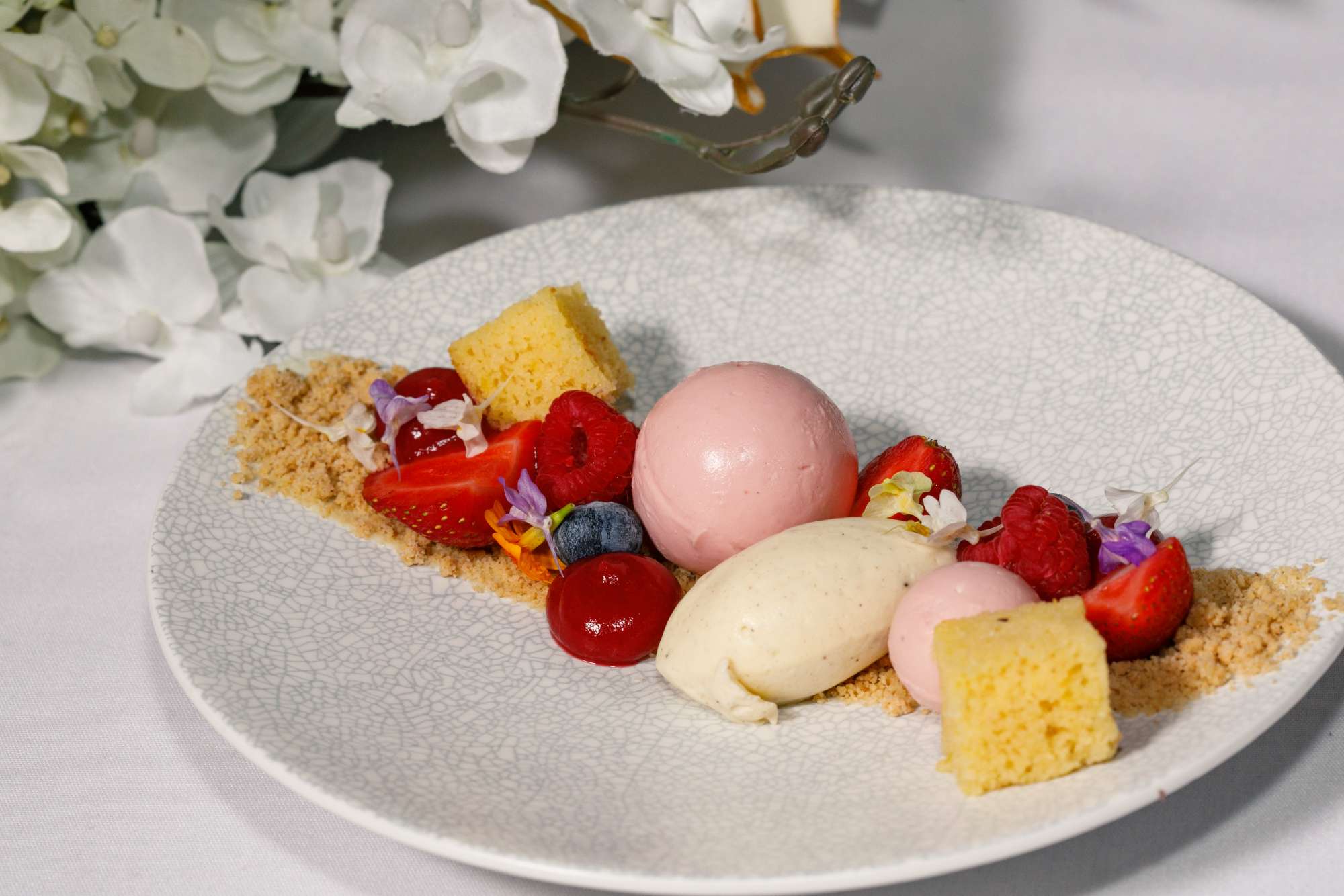 Celebrating local produce
Something all four chefs have in common is their passion for celebrating local, seasonal produce. Business events are a prime opportunity for RACV Healesville Country Club to highlight local Yarra Valley produce.
"First and foremost it's about utilising as much regional produce and suppliers as we possibly can, whilst maintaining a consistent product," says Martin.
At BCEC, the menus are guided by Pugh's Edible Queensland philosophy, which favours the produce of the season from local suppliers. This approach stemmed from more clients asking questions around the provenance of their food.
"Queensland, especially through the winter months, is the food bowl of Australia," says Pugh. "If it hasn't done the miles it means it's going to be fresher."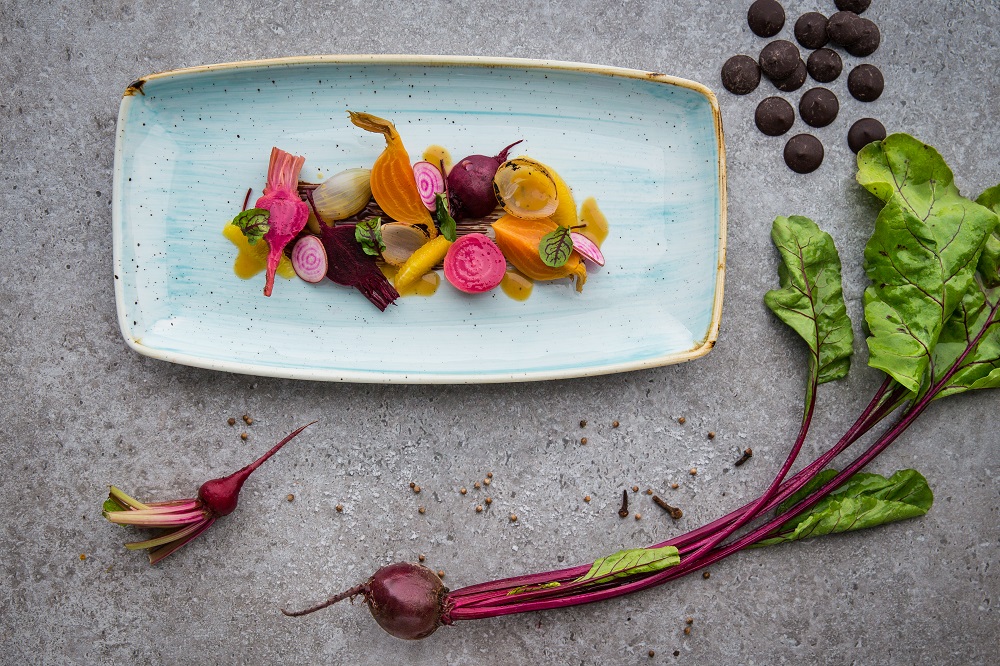 MCEC's 100 Mile Lunch menu sources its major ingredients from local farms and markets within a 100-mile radius of the centre.
"By supporting local food producers we aim to reduce our environmental impact by leaving a lighter carbon footprint, as well as championing the incredible produce we have right here in Melbourne," says Haycroft.
Berrecloth agrees, saying it's all about using good quality, local produce and letting it speak for itself.
"Let the quality and the love of the food from the suppliers come through," he says. "Rather than overwork the food, [we] keep it really simple."
Locally sourced produce, sensory dining experiences and dietary-friendly options continue to drive the menus at conference venues across the nation, leaving a lasting impact on delegates long after the event is over.
This article originally appeared in the winter edition of Spice Magazine.


Join our mailing list

 to receive our quarterly print magazine.