Millennium Hotels & Resorts New Zealand has launched a new pocket sized guide for meeting and incentive organisers.
By Gwen O'Toole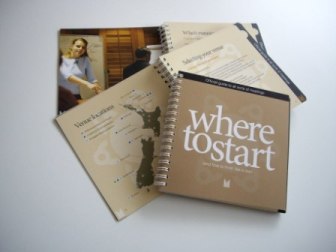 Millennium's pocket guide to events is now availble

The group's national director of sales – conferences & incentives, Alison Rogers said that the 'Where to Start' guide is designed for all sorts of people and all sorts of meetings and events.
"There are so many people out there who are given the role of co-ordinating a meeting and aren't sure where to start," she said. "Everyone's needs are different so we've compiled 168 pages to help make it happen, but importantly we've left many of these pages blank to accommodate diverse set of interests and individual notes."
"It is richly illustrated with images carefully selected for their relevance to destinations, which is so important in determining the venue and the shape of an event," Rogers said, adding that the book includes handy tips and tricks from experienced professionals, and thorough checklists.
Millennium Hotels and Resorts New Zealand has a portfolio of 30 Millennium, Copthorne and Kingsgate branded properties in New Zealand. It is the country's largest owner and operator of hotels and is a member of the Millennium and Copthorne Group with more than 100 hotels in 15 countries worldwide.
To receive a limited edition copy of 'Where to Start', email meetings@millenniumhotels.co.nz.