Trippas White Group has recently developed a range of wine and food 'masterclasses' available across all of their venues.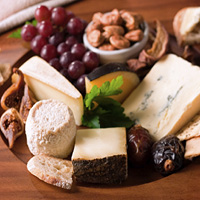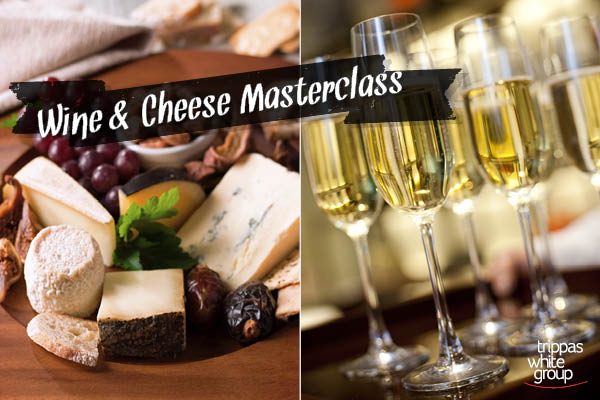 Trippas White Group has recently launched a range of wine and food "masterclasses" in response to the call across the events industry for unique event experiences. The tailored packages are suitable for intimate groups of 20 to 40 guests and are a perfect choice for team building with a difference or a great way to reward valued clients in the latter part of the financial year.
With the cooler weather fast approaching, a popular choice for event managers and corporate clients is the wine and cheese masterclass available at The Pavilion on the Domain. Guests can learn from the experts as they are led through a delicious wine tasting, matched with premium Australian and imported cheeses.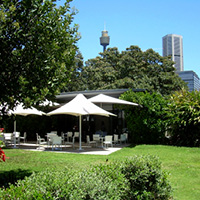 The events start with drinks and canapés on the terrace overlooking the Domain before the group move inside for a seated tasting. During the tasting, guests can learn about the characteristics of the wine and how they complement the flavours of the cheeses with the opportunity to speak face-to-face with the connoisseurs. Once the formal tasting is over, guests can mingle and enjoy a selection of dessert canapés designed by The Pavilion's Chef, Brad Jones.
Other options include a wine and seafood masterclass at Botanic Gardens Restaurant and champagne and interactive canapé stations at Centennial Parklands Dining. For a unique masterclass experience, host your next event in an iconic Trippas White Group venue in Sydney, Brisbane Wollongong and Canberra including: Art Gallery of NSW, The Pavilion on the Domain, Botanic Gardens Restaurant, Centennial Parklands Dining, Queens Park Shed, Sky Venue at Sydney Tower,Watt Restaurant and Bar, The Social @ IPAC, National Portrait Gallery and Australian Institute of Sport
To find out more about masterclasses, contact Renay Farrell, Corporate Business Development Manager – Events, on 0406 382 160 or email renay.farrell@trippaswhitegroup.com.au