Rockpool Dining Group's Tex-Mex-inspired El Camino Cantina focuses on live entertainment and lively spaces.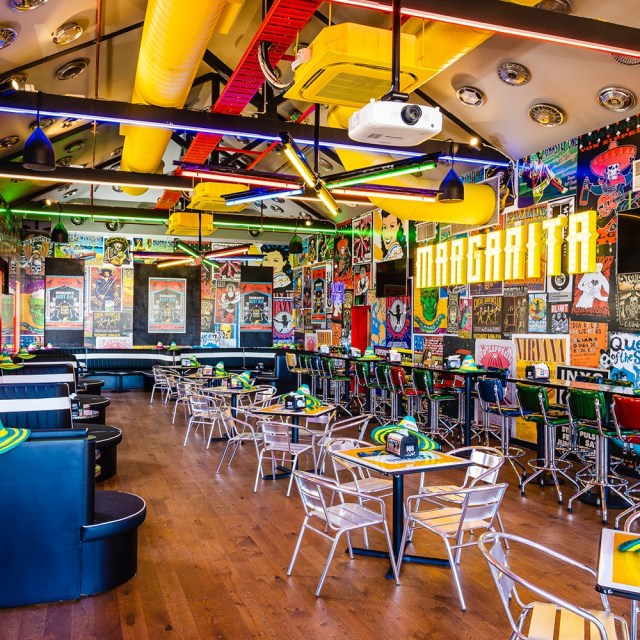 Rockpool Dining Group has supercharged the Brisbane South Bank dining precinct and events landscape with its first two-storey, Tex-Mex-inspired El Camino Cantina, which has a focus on live entertainment.
In close proximity to the iconic Streets Beach, the fun-loving destination can be hired out in its entirety – 480 guests seated, or 700 cocktail-style – or there are multiple, flexible, fun-loving spaces that offer a unique Tex-Mex dining and entertainment events experience.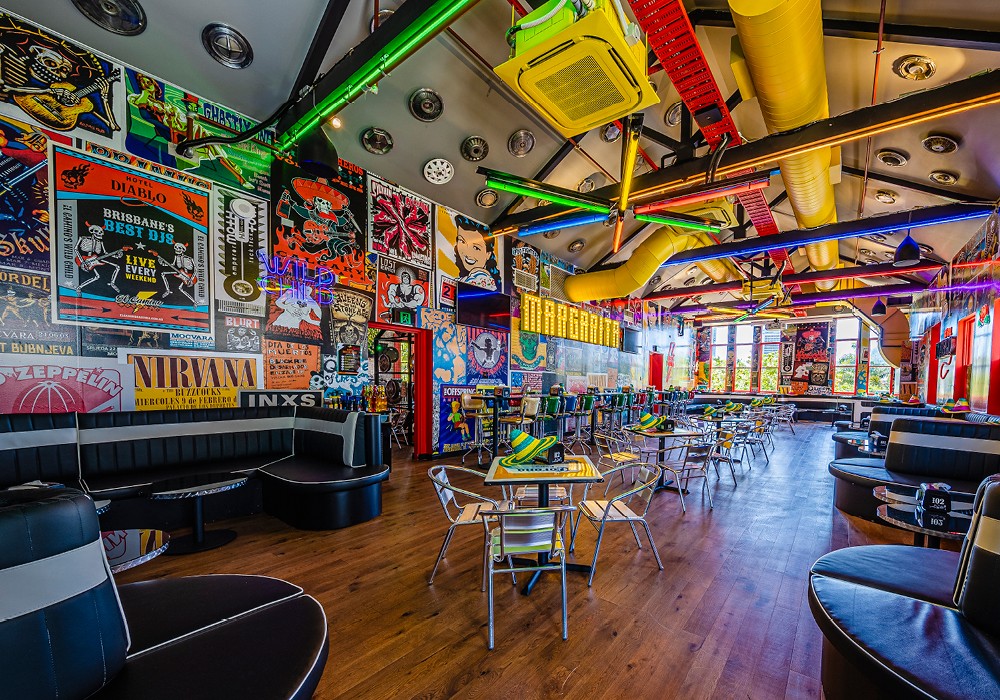 Take an event outdoors and into the colourful, umbrellaed, festively lit, alfresco space for 150 guests (180 cocktail-style). Or enjoy a sombrero-splashed party upstairs where the 220-seat upper floor boasts two separate rooms: a 95-seat (120-cocktail style) space with its own dedicated bar, DJ booth and dancefloor, and an interlinked 125-seat dining room (170 cocktail style). Named Hotel Diablo, for its wild, late-night ways, this upper level is the perfect spot for private events of various sizes.
With a cool club vibe, the expansive venue double-ticks all the Tex-Mex boxes: colourful sombreros are complimentary and pretty much compulsory where group get-togethers are  concerned, while the menu is fun and designed for celebrations.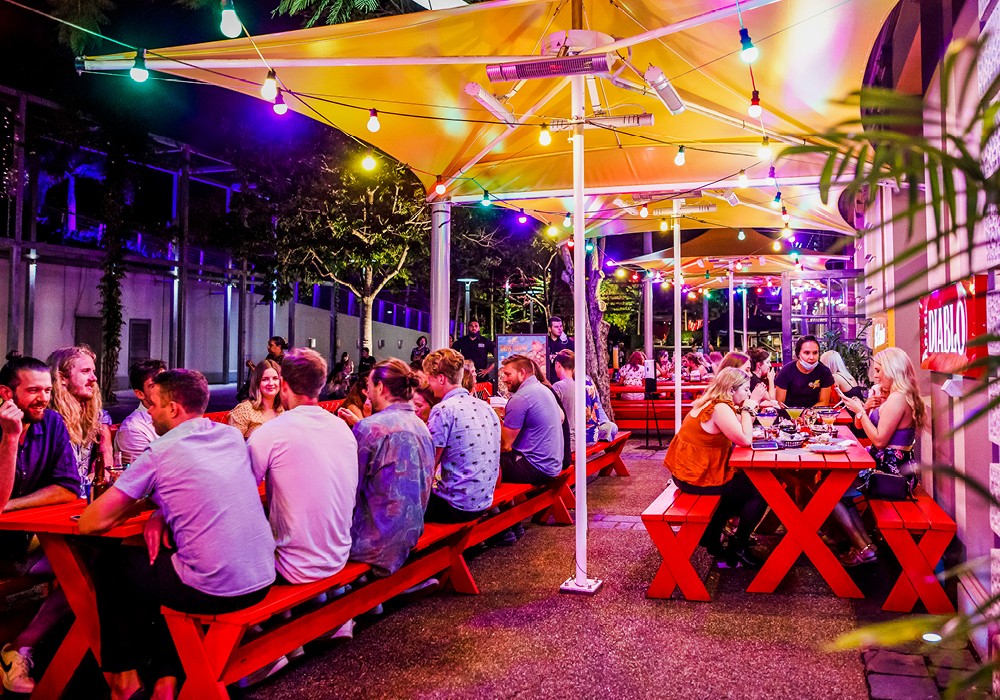 A Taco Topia menu includes 12 types of tacos served on tortillas that are house-made daily, alongside Tex-Mex classics such as nachos, buffalo wings with BBQ and hot sauces, fresh chargrilled fajitas, house-made guacamole, and baskets of hot churros served with salted caramel or chocolate sauce.
A Tex-Mex Fiesta menu is perfect for events and group bookings, and includes tortilla chips and salsa, buffalo wings with blue cheese mayo, an assortment of 'Taco Topia' tacos, churros, and a two-hour beverage package that spans signature margaritas, house beer and wine, and soft drinks.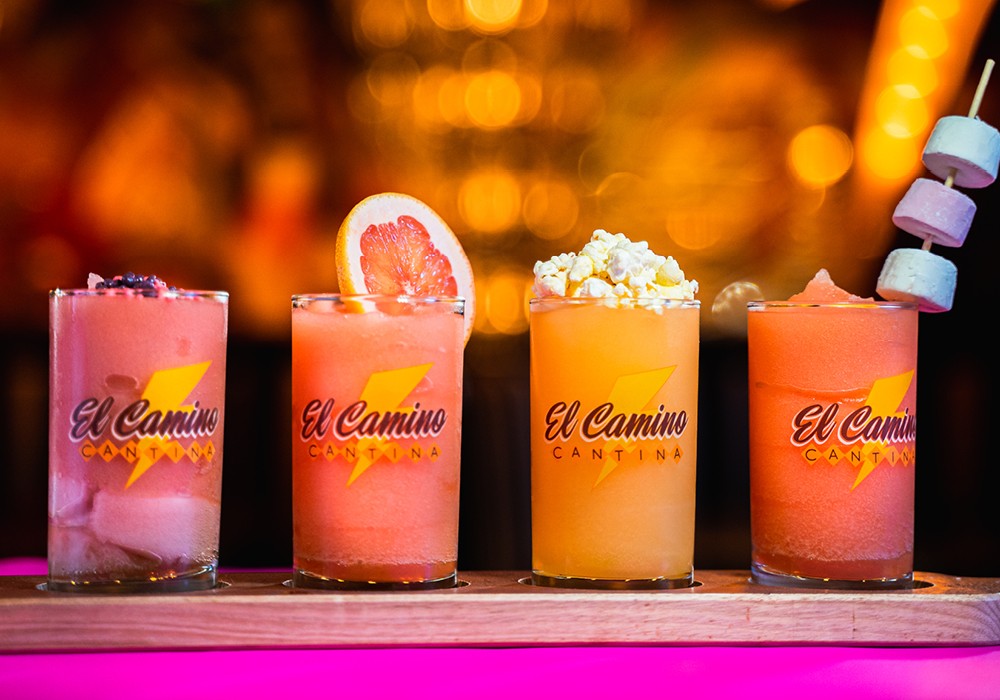 Legendary, rockstar-style Margaritas – which have established a cult-following across Queensland, Victoria and NSW – are available in 15 flavours and can be served frozen, on the rocks, and Cadillac-style with a smooth, rich float of Grand Marnier. Margarita tasting paddles of four, 220ml flavours are a fun addition to group soirees. Saluda!
Events Enquiries:
El Camino Cantina Food & Beverage Director Molly Haranis: molly.haranis@rockpool.com
elcaminocantina.com.au