Imagine Exhibitions has been accused of displaying the bodies of executed Chinese political prisoners.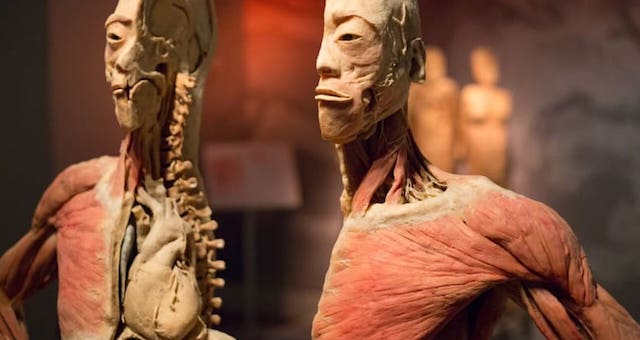 A group of twelve lawyers, academics and human rights campaigners have accused Imagine Exhibitions of displaying the bodies of executed Chinese political prisoners.
The group sent an open letter to Prime Minister Malcolm Turnbull and NSW health minister Brad Hazzard expressing their concerns over how the exhibits were sourced.
Imagine Exhibitions CEO Tom Zaller denies the claims, saying that all of the correct legal procedures were followed to ensure the cadavers were ethically sourced from Dr Hong-Jin Sui, an anatomy expert at China's Dalian Medical University.
The Real Bodies exhibition, approved by the New South Wales Department of Health, is currently on display at Byron Kennedy Hall in Sydney. It features over 200 human specimens that have undergone a process called plasticisation.
Detractors say that this process must take place within 48 hours of death, meaning that the bodies on display couldn't be unclaimed corpses from Chinese hospitals (in China, unclaimed corpses are held at the morgue for 30 days before being disposed of).
Zaller denies this and says and that the process of plasticisation is merely removing liquids from the body, something that can happen at any stage after death.
The exhibition, that opened on 14 April, will run for a limited time. More information here.