These are the top trends for 2019, according to an event styling pro.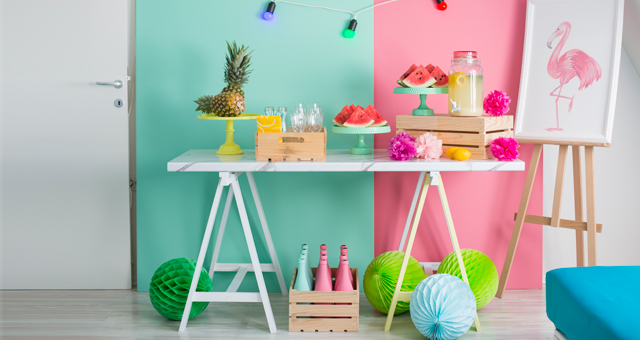 Bold colours are in for 2019 events.
Bold colours are in for 2019 events.
Styling is a crucial element for any corporate event — it helps set the tone and ties the whole event together.
To help kick-start your 2019 mood board, Spice's sister directory A LIST Guide quizzed Elizabeth Hollingsworth, director at My Event Décor, on her top five styling trends for the spring and summer months.
1. Food stations
According to Hollingsworth, food stations will continue to popular in 2019.
"Food stations can include grazing tables, Prosecco caravans, cheese displays, fairy floss carts, taco bars, salad stations, donut walls, macaron towers, cupcake tables, bread bars and taco trucks, to name a few," she told A LIST Guide.
"Guests love them as they get a chance to hand-pick (literally) their own food while they meet new people, and it can be cost-saving for clients as less waitstaff are required at the event to serve food."
Hollingsworth said it's important to keep in mind the food you serve should match the style of your event and the décor needs to match that style.
"Each of these have very different stylistic approaches," she said. "For example, a grazing table groaning with cheeses, antipasti and breads typically comprises a long, rustic wooden table with wooden raised grazing trays and breadboards. A fairy floss cart has an indulgent, playful carnival air, while you can go all Mexican fiesta with a taco truck."
Start with the food, then incorporate the theme throughout the entire event.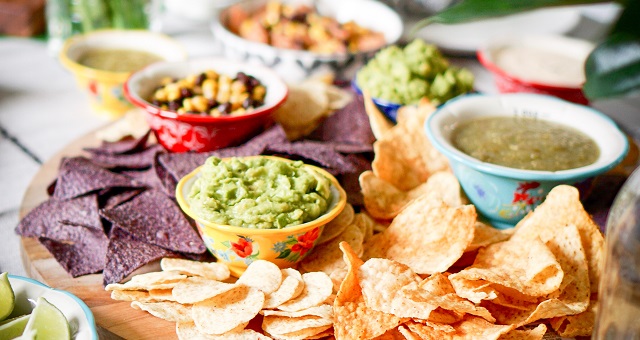 2. Going green(ery)
"There is a growing backlash against styling elements which will damage the environment through landfill, threaten wildlife and/or require excessive transport," said Hollingsworth.
"For example, many Australian councils have banned the use of helium-filled latex balloons, plastic straws, drink bottles and disposable food containers at events on council land.
"We see a trend towards replacing indoor balloon decorations with paper lanterns, replacing plastic straws with ones made of paper, or reusable metal or bamboo; selling souvenir/reusable bottles, booking finger food-friendly grazing tables, and for large outdoor events, food trucks that sell food that requires no disposable utensils to consume."
Hollingsworth said foliage in all its forms will be even more popular in 2019.
"We are seeing a rise in the hire of faux turf, foliage walls, chandeliers, ceiling installations and centrepieces which adds greenery without wastage," she said.
"Continuing with the eco-friendly theme, clients are also booking live, seasonal trees for venues with high ceilings. Seasonality lowers costs and creates less environmental impact than out-of-season items which must be flown in.
"For floral installations, an increasing number of florists are attempting to minimise their use of floral foam and to design only with locally sourced, seasonal flowers."
Foliage, in all its forms, continues to be on trend.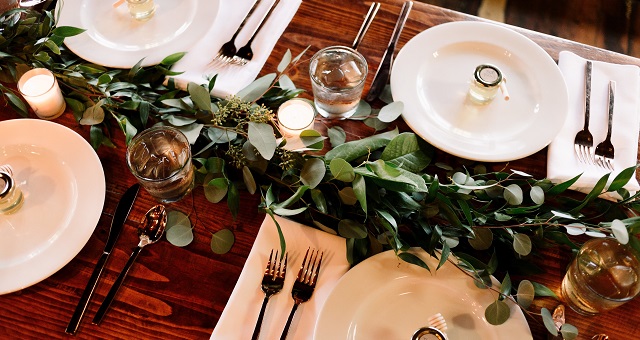 3. If it's in Belle now it'll be in 'vogue' later
According to Hollingsworth, if you want to know future trends in event styling, you need only glance through the latest house and garden magazines where these looks originate.
"It takes up two years for the look to filter down to popular culture, so if you want to adopt a cutting-edge look now, you will need to arrange bespoke décor through companies like My Event Décor to source the items you seek," she said.
"The style will be too new for many event suppliers to carry stock as they wait for clients to accept, consider and adopt the latest look for their event."
Hollingsworth says the three main trends to filter into event styling in 2019 are: "winter desert", with sheepskin rugs, feathers, agate and mineral striations; "roots", complete with ferns, embossed leather, bone and composite materials and "urban planet", featuring crystalline, mesh, faceted geometrics and light.
Make a statement with a custom, neon sign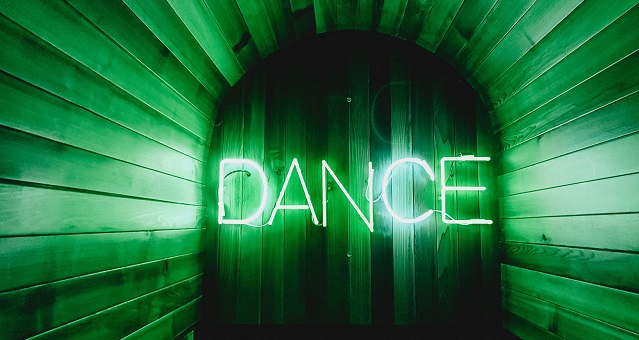 4. Custom signage
"This trend shows no sign of stopping as clients want to create a sense of arrival and drama," said Hollingsworth.
"Neon continues to prove especially popular with clients ordering neon signage to spell out a generic (and therefore reusable) message such as 'celebrate', their company name or slogan. Neon signs are extremely popular suspended on the wall behind a bar, the dancefloor or in the venue entrance."
5. Colour
Finally, bright colours are making a comeback after a period of neutral tones.
"We're seeing increasing demand for coloured vases, candle holders, light fittings, wine glasses, taper candles, napkins, barware and even cutlery," said Hollingsworth.
"While gold flatware continues to be hot and black cutlery is on the rise, rainbow cutlery adds a fun, unexpected element."