He's worked with some of the biggest celebrities including British Royalty and the world's most famous girl band - meet chef James Metcalfe from JRM Hospitality.
Chef James Metcalfe has had an illustrious career spanning 25 years working in both double hatted and Michelin star restaurants across London and Sydney. Today he heads JRM, a multi-faceted hospitality consultancy firm that is working with some of the biggest names in the industry.
Tell us a little bit about JRM Hospitality
We supply temporary event and promotional staff for agencies, corporate and private clients. We only employ the top three per cent of candidates, so clients are provided with the best chefs, bartenders, wait and promo staff in the business.
We look after permanent recruitment for the hospitality industry. Ninety per cent of our candidates are successful in securing long-term employment, which sets us apart from our competitors.
The hospitality consultancy division provides front and back of house management, as well as support for venues. We've successfully improved efficiency, decreased costs and increased profits for a number of businesses and even been awarded a Chef's Hat.
Finally, we are growing our own portfolio of JRM Venues from coffee shops to cocktail bars.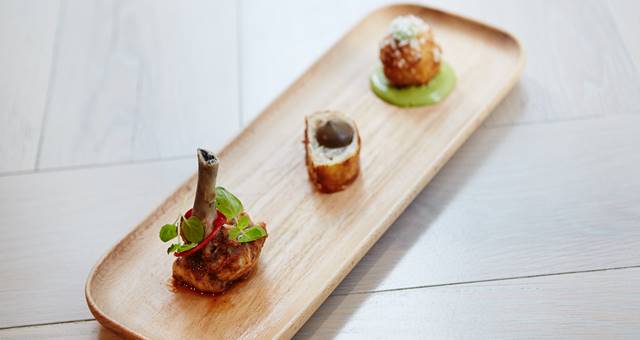 When did it start?
JRM officially began trading in 2009 with the Temporary Event and Promotional Staff division. My wife Lisa joined in 2013 and ran the business until 2016 when I gave up full time employment to focus on taking the business to the next level – this was when JRM really started to grow.
What services do you offer and to whom?
We are a multi-faceted consultancy, so we wear a lot of different hats and offer a variety of services to a variety of clients. We work with some of the biggest names in the industry as well as some of Australia's most boutique, high end brands.
Our core business is providing staff to corporate businesses to manage their boardroom and event catering. Our biggest client is one of the top four banks and we have successfully supplied both back of house and front of house staff for their cafes, boardrooms and events for almost 10 years now.
This year has also been about cementing long-term relationships with some progressive Australian companies including Veriu Hotels and WOTSO Workspace. This has led to the birth of our own JRM venues. This month we launched 'The Drawing Room' a chic lobby bar at Veriu Central. Next month we look forward to launching 'W & Co' a coffee shop and catering outlet located in the WOTSO Pyrmont building. We have more venue launches taking place later in the year, so watch this space for more details.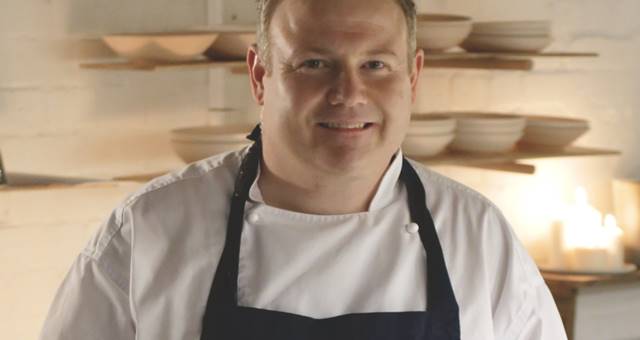 What are some of the biggest challenges you have faced in the business? How did you resolve them?
In recent years Sydney has seen a real shortage of quality back and front of house staff, which has meant we've had to think outside of the box to overcome this issue. Throughout this time we never compromised on quality to fill a gap and we've found that this approach has helped us attract quality staff. We've resolved this issue by employing highly connected individuals with large networks that span both interstate and internationally so we have a variety of talent pools to pick and choose from.
What has been the biggest event you've worked on?
Throughout my time as a chef I've had the pleasure of working for some incredible celebrities from British royalty to the world's most famous girl band. One of the largest events I worked on however was for Australia's most famous media mogul. It was a personal event for him and his friends held on his luxury yacht. We also regularly staff large-scale operations for the SCG and SFS catering for thousands of guests across a number of events, simultaneously.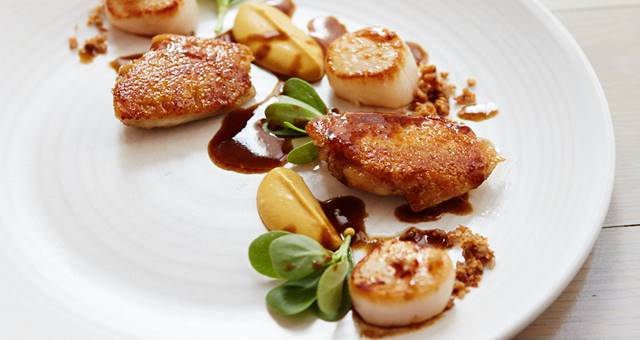 What are the big trends in your industry?
Corporate social responsibility is a huge focus, not just in our industry, but across all industries. We wholeheartedly embrace CSR in every aspect of our business. One rising trend is the recognition and empowerment of women in hospitality. We are avid supporters of WoHo, an organisation focused on supporting and fostering women in the industry. All employees receive complimentary membership upon commencing with JRM and we will be working with WoHO on a number of events this year. There are some incredibly talented women in this industry, so it is great that they are being recognised for their excellence.
We also support other very worthwhile organisations including the Sydney Children's Hospital and OzHarvest through our social series initiative which is a series of dinners connecting small producers with potential clients while raising funds for charity.
What are clients asking for?
Our clients come to us because they want consistency and quality. We provide them with well informed, educated and exceptionally well trained staff.
Our innovative procedures allow us to deliver old school service consistently. We have an intensive four step onboarding and training program that only three per cent of applicants are successful in completing ensuring we deliver the best every time.
What do you love about the industry?
What's not to love? I admire the creativity, the people, the talent, and most of all, the fast paced environment we operate in! I've been living and breathing the industry for 25 years now and been lucky enough to be a chef at the highest level.
Where do you see the business going in the next five years?
We're on the verge of launching in Melbourne and Brisbane and we're working toward an international presence within the next five years.
We will also be growing our portfolio of venues, so watch this space!
If you could tell clients one thing, what would it be?
The key ingredient to success is having the right people in the right places, so plan ahead and engage JRM to assist with supplying quality hospitality professionals to ensure that your event is in the best hands.
What's your life motto?
Gamble until you lose!