The food delivery platform has introduced a series of new features and services for its corporate clients.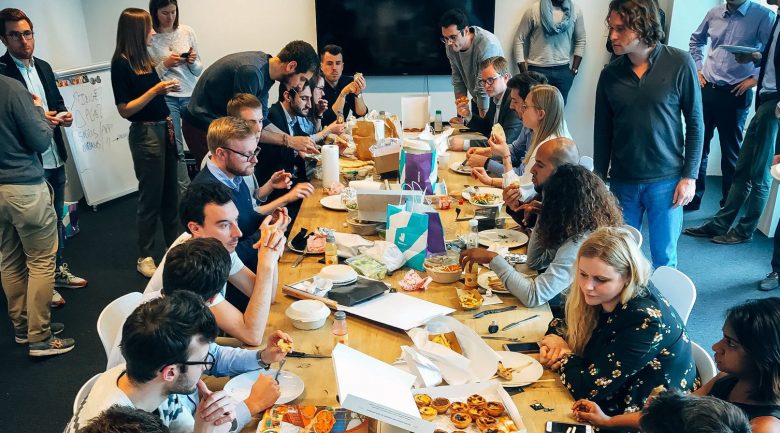 Deliveroo is now catering for office meetings as well as large-scale events.
Say goodbye to boring sandwich platters, food delivery platform Deliveroo has expanded its services to bring restaurant quality food to your next meeting or event.
The new service is part of an expansion of Deliveroo for Business, which launched in Australia in 2016, catering to the growing demand for food deliveries outside of the home.
As part of the expansion, Deliveroo now offers catering services for large-scale events, including Christmas parties and end-of-year functions across Australia. The service will be available from a select number of restaurants nationally.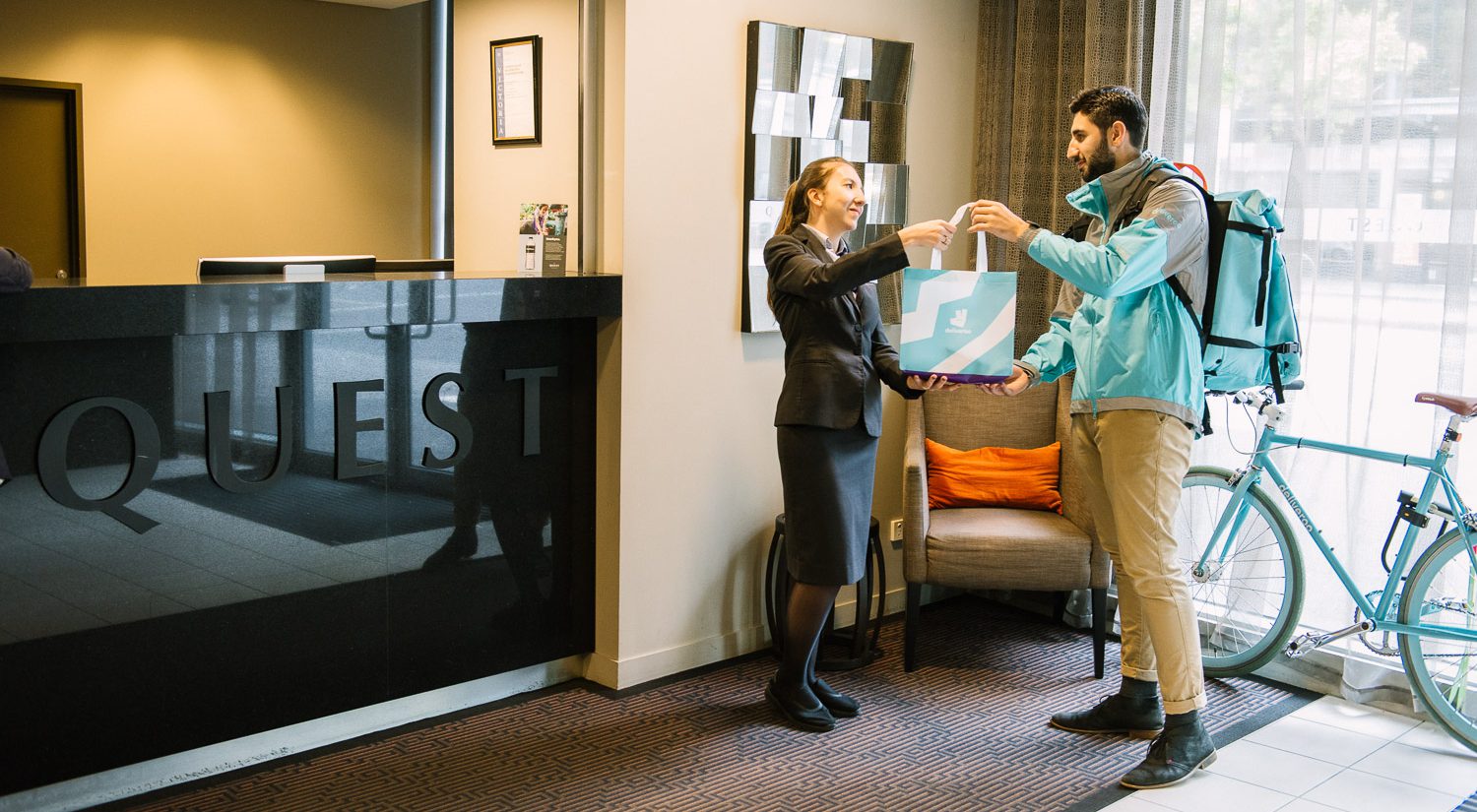 The good news keeps on coming, with Deliveroo also launching a hotel room delivery service. Travellers will now be able to order Delivero from their hotel rooms at a number of hotel partners including Meriton Suites, Quest Apartments and TFE Hotels.
Deliveroo for Businesses will also begin trialling another service in the coming months that will allow businesses to use Deliveroo to arrange regular deliveries of fruit and snacks to their offices.
Deliveroo Australia country manager Levi Aron says the new services enable its restaurant partners to reach even more customers.
"Deliveroo is going from strength-to-strength in Australia, and we now have a network of 6500 riders delivering food from over 7000 restaurants," he says.
"With the expansion of Deliveroo for Business, we are helping businesses streamline the process of providing meals to staff and hotel guests, while ultimately providing even greater opportunities for Australians to access their favourite foods from Deliveroo in even more settings."