With plenty of new offerings to indulge all the senses, it's time to rediscover Brisbane.
Booming as a world-class destination for business events, Brisbane is a thriving metropolitan city with an enviably laidback vibe where mixing business with pleasure comes naturally and easily.
Accessible, sustainably minded, and home to one of the best convention centres in the world, the sun-soaked capital of Queensland boasts a stack of newly opened hotels, a flourishing dining scene, and a host of cultural and eco experiences.
Bring your delegates together in a sophisticated riverside venue, charter a boat and take the team out for an exciting offsite experience, connect with the world's oldest continuous culture, or partake in an artisanal gin making masterclass. There is so much on offer in Brisbane.
Rest and revive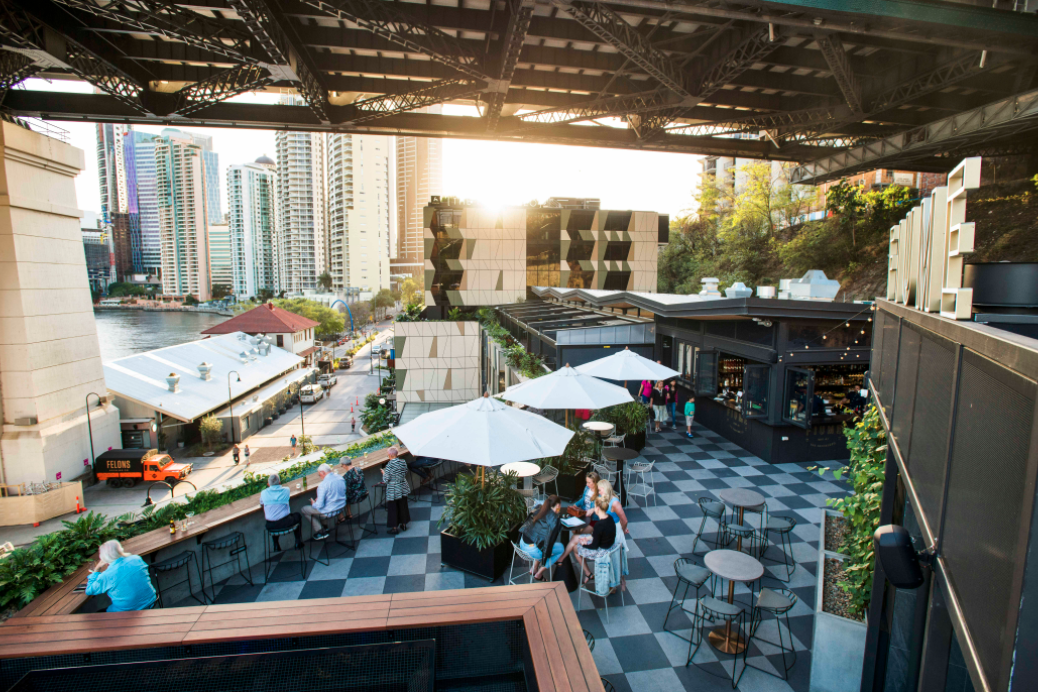 With a slew of new hotel openings in recent months, Brisbane has no shortage of accommodations to suit any style and budget.
Stylish and sustainably driven, the five-star Crystalbrook Vincent is conveniently located within the vibrant Howard Smith Wharves precinct. Named after renowned Australian artist Vincent Fantauzzo, the six-storey hotel is home to more than 500 of his artworks, injecting a colourful burst of inspiration at every turn. The 166 spacious rooms and suites are luxurious yet functional, while the three meeting spaces feature an impressive range of facilities and can host up to 200 guests. Other highlights include a 24-hour gym, Italian restaurant Polpetta, and a rooftop pool and bar Fiume from where you can soak up the views of Brisbane's iconic Story Bridge.
In bustling Fortitude Valley, the newly built Hotel X blends contemporary elegance with avant-garde flair. Its 146 rooms and suites feature a modern and minimalist design with most affording sweeping city views. The ground floor restaurant and bar Bisou Bisou offers a modern French-inspired menu and semi-private dining space in uber-chic surrounds, or it can also be hired out exclusively. Alternatively, the hotel's dedicated events space Bisou X Y Z is a fully flexible space with several configurations that cater to a range of events. The Mediterranean-inspired rooftop bar and restaurant Iris also offers a range of event spaces including a private dining area for ten people, a poolside cabana for up to 40, the restaurant area for 50, or the Terraza for up to 100 cocktail style.
Feast on Italian fare
Taking its cue from the trattorias of Italy, newcomer Bianca has been a huge hit on Brisbane's hospitality scene since opening earlier this year. While its mood is fun and playful, it's serious when it comes to perfecting its simple, classic Italian dishes, making all its pastas and breads in-house from scratch. There's a focus on fresh produce and seasonality, while the wine list boasts around 350 bottles of Italian wine and local wine made the Italian way. There's an open kitchen providing plenty of theatrics, an open-air bar, and an upstairs private dining room that can accommodate up to 36 sitting down. For a larger event, hire out the main dining room exclusively, which accommodates up to 90 people sit down, or 140 cocktail style.
Embark on a river adventure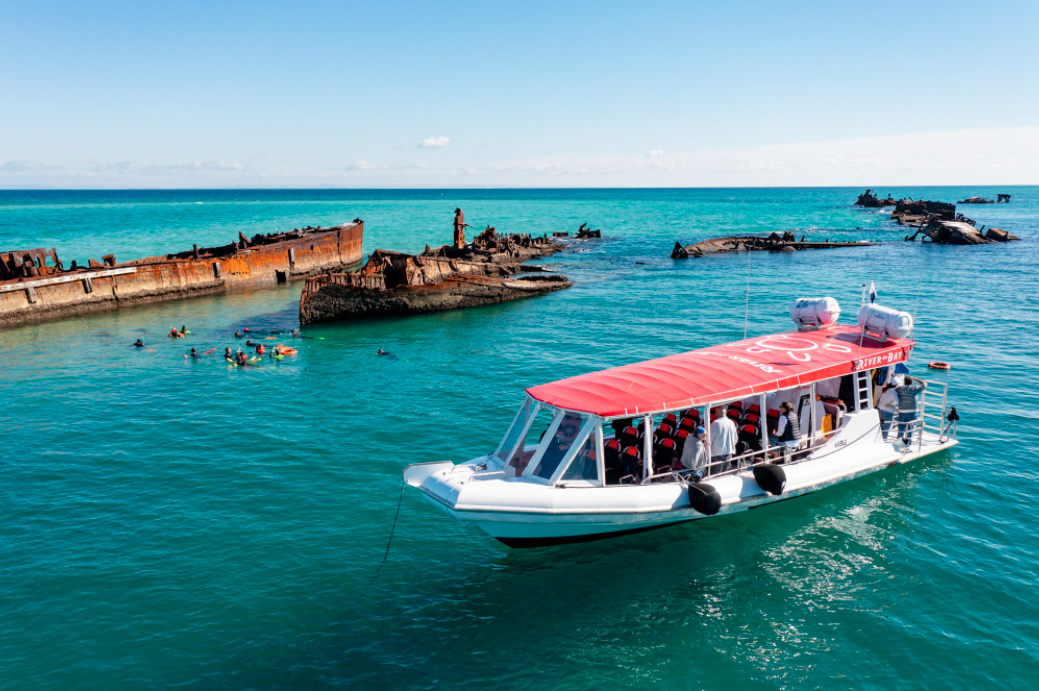 A visit to Brisbane wouldn't be complete without a day on the water. River to Bay runs a variety of boat tours on the Brisbane River as well as in Moreton Bay and its islands. Its custom-built fleet of high-speed boats can be chartered exclusively, offering a fun and memorable option for corporate events, off-site getaways, incentive experiences, and team building activities. Whether you're after an eco-adventure of island hopping and snorkelling shipwrecks, or a scenic city sunset cruise stopping off at cocktail bars, pubs and breweries along the riverbank, there's an itinerary that can be customised to your group's preference. There are currently three boats available for charter and another on the way, with the largest accommodating up to 37 people.
Connect with local culture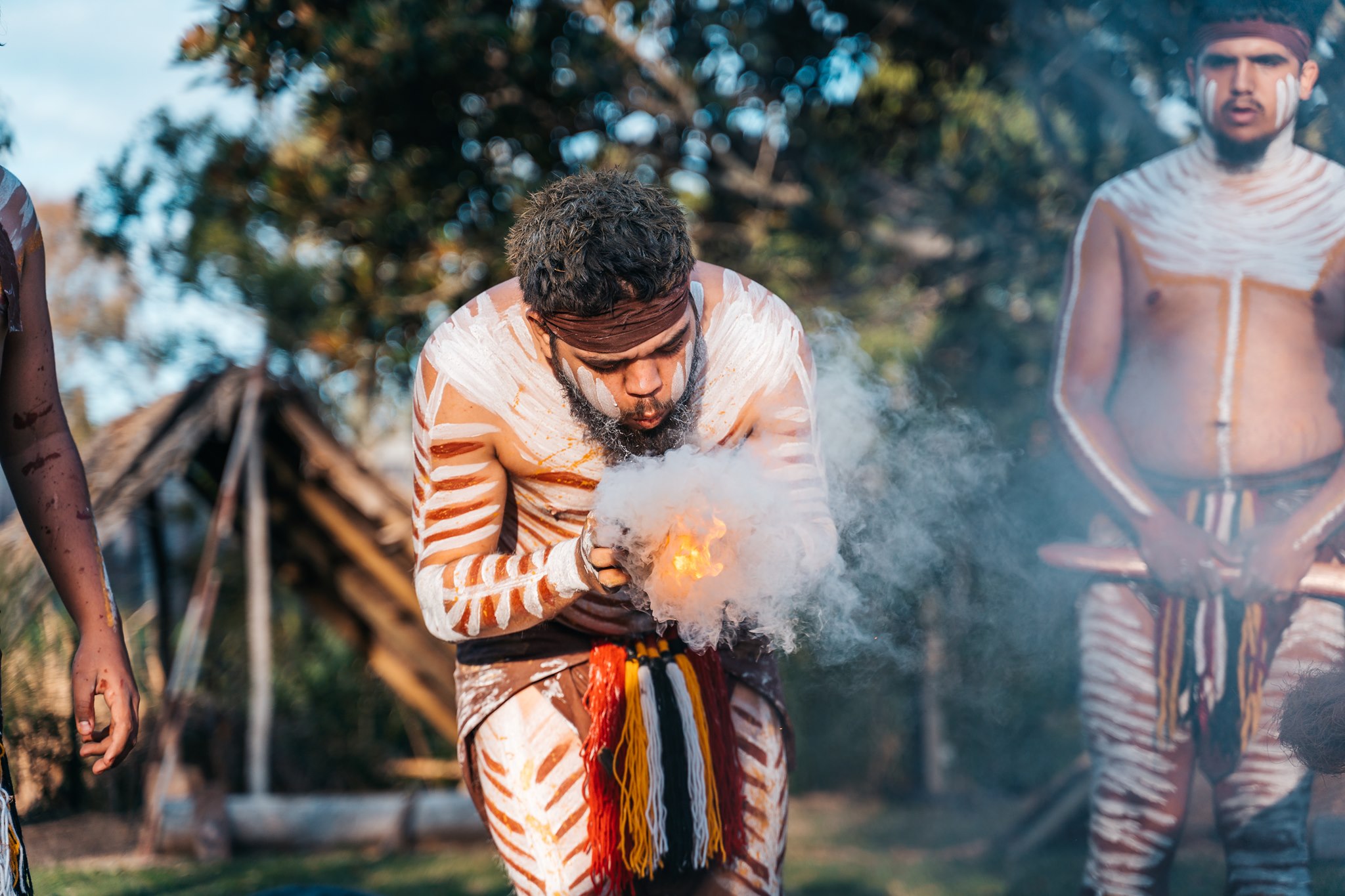 Immersing yourself in First Nations culture is an eye-opening and enriching experience, and you don't have to venture far from Brisbane to find it.
At Spirits of the Red Sand, you can step back in time to an Aboriginal village to witness a unique way of life prior to Europe settlement and participate in various traditional activities such as sampling bush tucker and listening to Dreamtime stories. Come nightfall, the highly acclaimed Evening Experience will leave you spellbound with a captivating performance of traditional song, dance and theatrics that tell the story of two worlds colliding. There are also group experiences and corporate packages available, including the ancient ceremony of Welcome to Country, cultural awareness workshops, team building activities, and the opportunity to have Spirits of the Red Sand perform at your own event.
Lead by traditional owner guides, Nyanda Cultural Tours takes guests through an interactive cultural journey. Highly immersive and interactive, the tours offer the opportunity to participate in a smoking ceremony, make fires, learn about bush foods and the use of medicinal plants, learn words in the Yagara language, and much more. In addition to business-specific cultural awareness tours and customised team building experiences, there is also the option to host your event at Nyanda, conveniently located 25 minutes from the city centre at the picturesque Nudgee Waterholes.
Take a trip to the theatre
Looking to give your delegates the royal treatment? The heritage-listed Princess Theatre has been meticulously revitalised to be the jewel in the crown of Brisbane's arts and entertainment scene. For contemporary meets old-world charm, host your event in one of the many unique spaces accommodating up to 500 guests.
Quench your thirst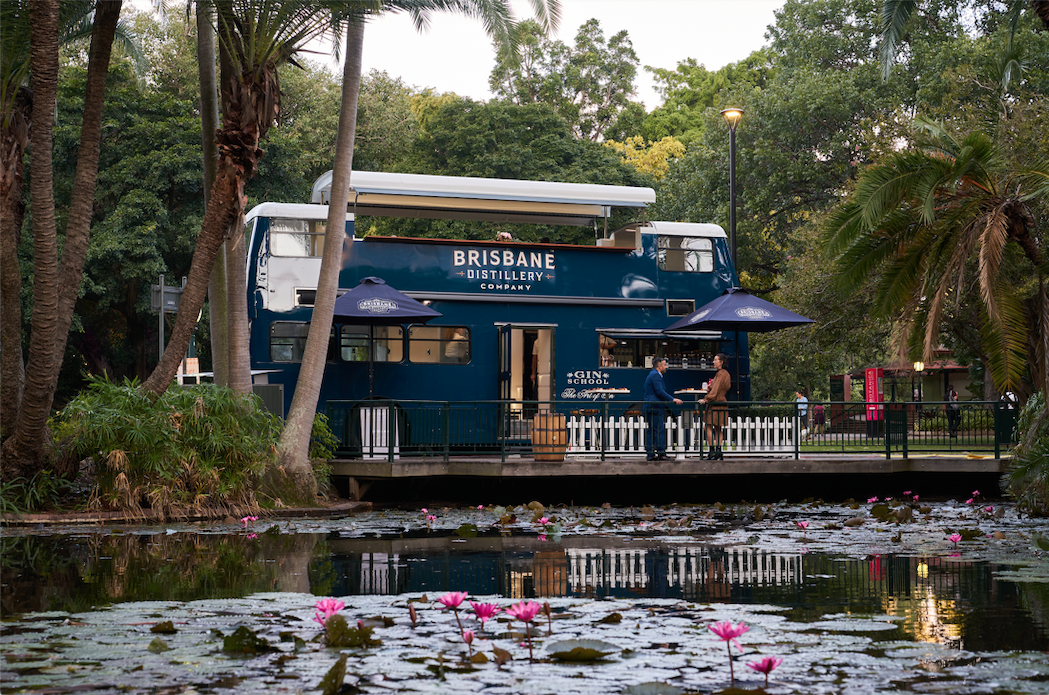 For a hands-on experience that is sure to get the whole team engaging, head to Brisbane Distillery Company and master the art of art of gin making at Australia's first Gin School. Choose from 140 botanicals to create your own one-of-a-kind gin, which you'll distill in a mini copper still as you learn all about the fascinating history of gin. There are 30 stills, so they can cater to large parties, but most of their classes are ideally suited to smaller groups. If you're looking to host an event with a touch of quirky charm, then hop aboard The True Spirit Bus! This refurbished 1970s double-decker bus has been reinvented into a fully self-contained cocktail bar, complete with comfortable booth seating and a rooftop deck. It comfortable seats 25 but it offers unlimited configurations for larger crowds and can be hired out with a customised package to suit different budgets and themes. Best of all, it can come to anywhere you want.
Situated beneath the Story Bridge, on the banks of Brisbane River, Felons Barrel Hall is a popular brewery and bar that takes its inspiration from the rowdy German beer halls of Europe. Showcasing the art of barrel conditioning and blending beer, Felons is all about sharing its passion for great beer, and there are some interesting tasting flights on offer. Group bookings are available, or you can buy out the whole venue if your event is for 200 people or more.
World-class facilities
Alongside these uniquely Brisbane venues, you've still got the pick of the crop of world-class facilities you'd expect from any capital city. The award-winning Brisbane Convention and Exhibition Centre is adjacent to the city, conveniently located in the iconic South Bank Precinct. Nearby, hotels in the city centre provide a range of options for larger groups. And with Brisbane International Airport only a 20-minute drive from the city, delegates will find it easy to make their way around the city.
Get in touch with the Business Events Team at Brisbane Economic Development Agency (BEDA) and start planning your event in Brisbane today.