From high tea to zero-proof spirits, these are five of the latest event catering trends.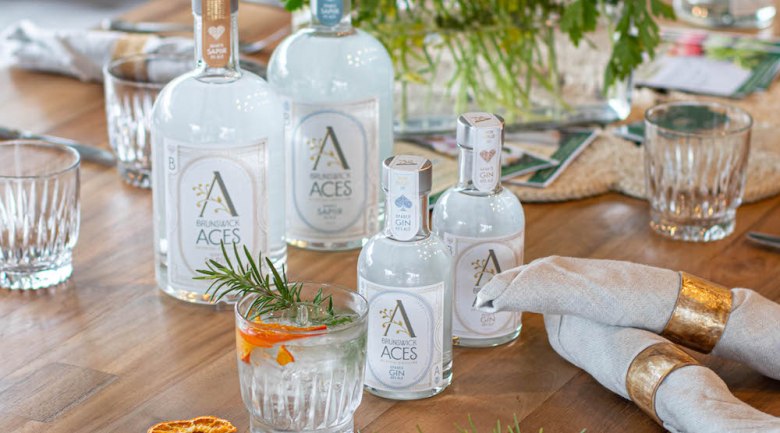 Brunswick Aces is among the growing wave of sophisticated zero-proof spirits
As the world continues to evolve and adapt, so too does the food and beverage space. In the Winter issue of Spice Magazine, we looked at five of the biggest food and beverage trends shaping the way we cater for event delegates.
1//A SOPHISTICATED TAKE ON ALCOHOL-FREE DRINKS
With alcohol consumption across Australia on the decline (Roy Morgan, 2020), non-alcoholic spirits continue to gain popularity. So much so, Australian-born, non-alcoholic spirits brand Lyre's was recently valued at over $179 million after just two years of trading. In further proof the trend is soaring, Melbourne-based distillery Brunswick Aces has launched a permanent bar catering to nondrinkers, serving up alcohol-free beers, wines and cocktails, using their signature non-alcohol gin alternative, Brunswick Aces Sapiir.
CEO and co-founder Stephen Lawrence says the team is turning the traditional bar on its head and assures there'll be "not a fruit juice mocktail in sight". Located in Brunswick East, the bar will also be available to hire for events of up to 150 guests.
2//REIGNITING THE WAR ON WASTE
After some major setbacks due to the pandemic, the war on waste is back on the agenda. One business keen to make a change in the events space is WOSUP, which stands for 'war on single use plastic', a start-up out of Byron Bay, NSW. The idea came after co-founders Karl Page and Martin Salter attended an AFL game and noticed thousands of plastic cups littered throughout the venue.
With a sleek range of reusable cups that can be custom branded, WOSUP is hoping to reduce single-use plastics in large scale events, festivals and conferences, while helping venue operators enhance operational performance through data capture.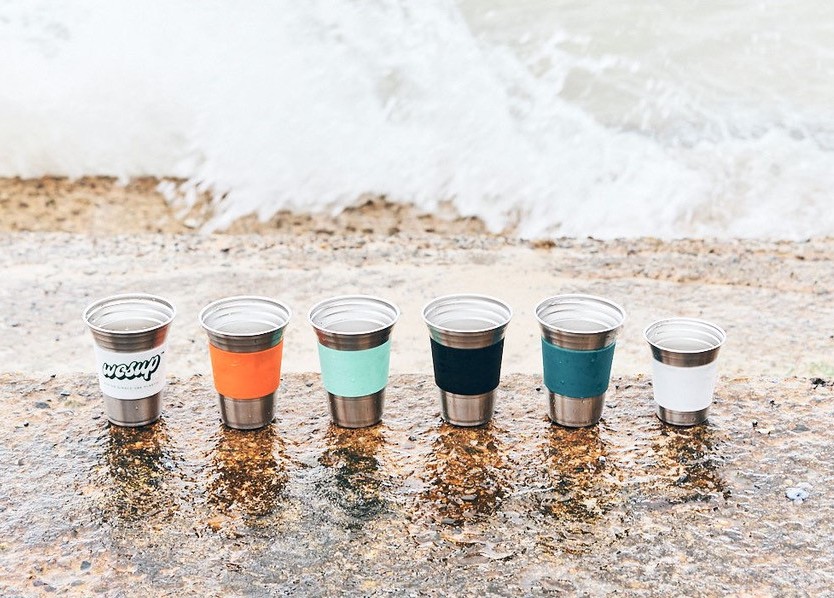 3//INCLUSIVE COOKING EXPERIENCES
Many embraced their time at home during 2020 by learning to bake or making pasta, and now the focus on hands-on food experiences has extended to events. Corporate groups are looking for ways to bring teams together and foster connection in a fun, engaging environment, paving the way for an influx in cooking masterclasses and food workshops both in-person or online.
In NSW, the catering team at Doltone House now offer a range of virtual food experiences for groups, including pizza making workshops, gingerbread house decorating and gin tastings. Similarly, Melbourne-based Urban Foodies has seen growing interest in its MasterChef-esque team cooking activities held in their kitchen studio.
Owner and director Ben Vile says the camaraderie and inclusivity of these events is appealing to corporates. "It's a good way to bring staff together with a fun activity," he says. "Yes they're learning skills, but they're really here to have fun more than anything else, regardless of nationalities, ages or genders – it's very inclusive in that way."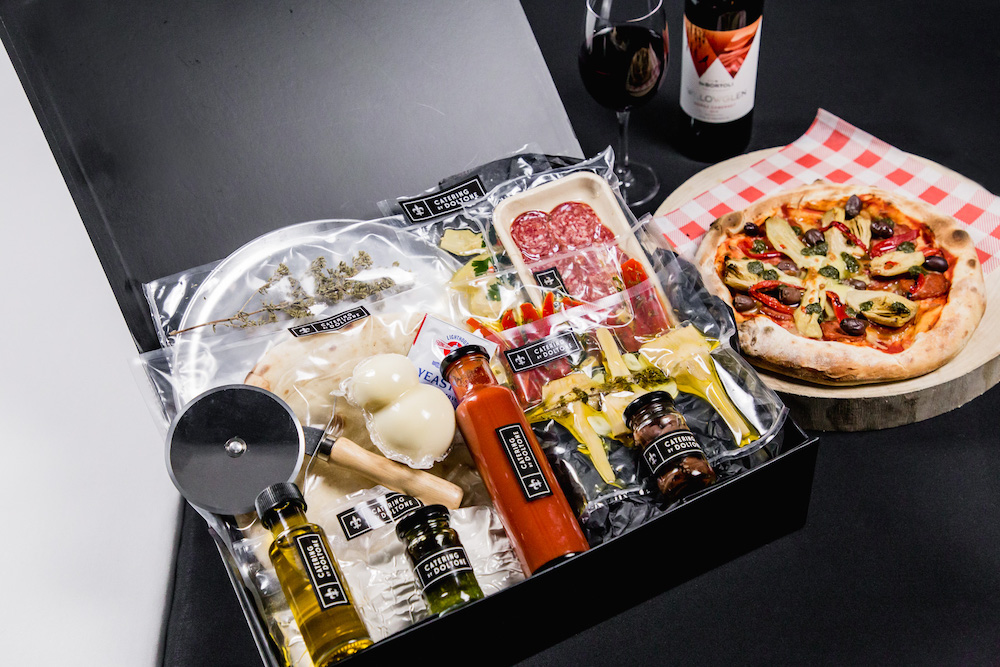 4//RETURN OF THE HIGH TEA
Amid the changing food and beverage trends, a classic dining style is having a resurgence. Enter, the humble high tea, with a modern twist. With its tiered stands and individual portions, high tea has become an elegant way to serve canapes, lunches and even dinners while reducing contact points and allowing for social distancing.
Hyatt Regency Sydney's Sailmaker Restaurant has swapped their beloved seafood buffet for a three-tier seafood table, while high tea-style catering has become a popular choice for their corporate events. Meanwhile, the traditional high tea has been elevated at Hotel Chadstone Melbourne, where dishes like Blue Swimmer crab sandwiches with fennel slaw, yuzu, native lime and salmon roe, and mushroom and cheese pie with bush tomato relish are paired with tea or Champagne.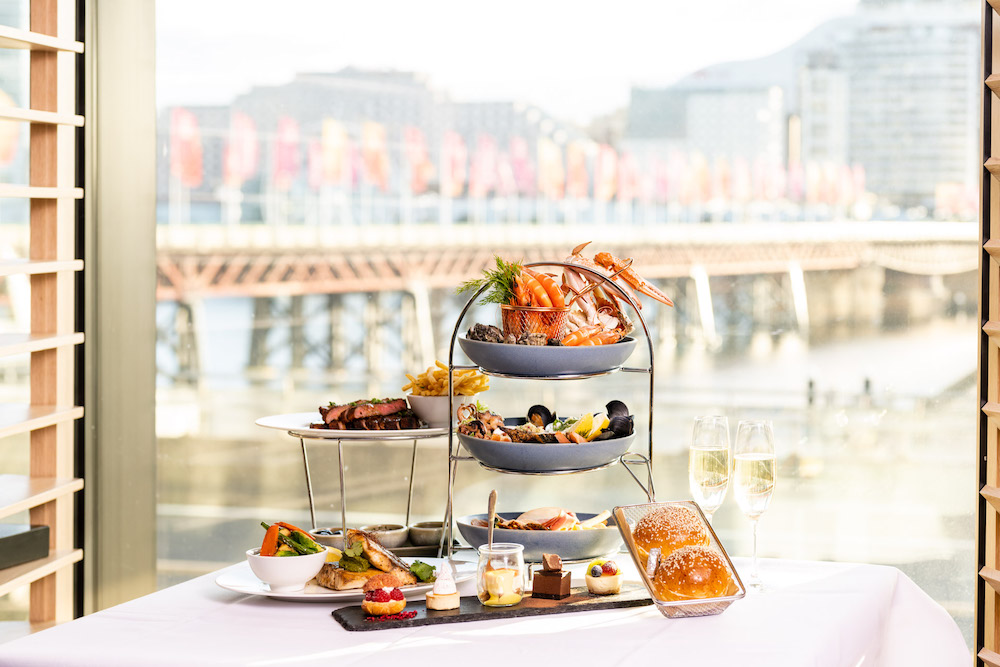 5//MEET THE CHEF
COVID-safe restrictions have forced venues and caterers to rethink how they prepare and serve food and beverages to guests. At Adelaide Convention Centre, the team has focussed on personalised, individual service, with all catering now served by team members, whether via staff-serviced buffets, trayed or table service. But the silver lining, says executive chef Gavin Robertson, is the greater interaction between staff and guests.
"Our current 'COVID-safe' serving style has provided an increased opportunity for our staff to educate guests and share details about our Honest Goodness menu philosophy, specifically its focus on house-made, local flavours and minimal intervention foods," he says.
"Food plays such a critical role in the event experience, and we're very keen to continue this heightened interaction between staff and guests, along with our commitment to sustainability and supporting local growers and producers."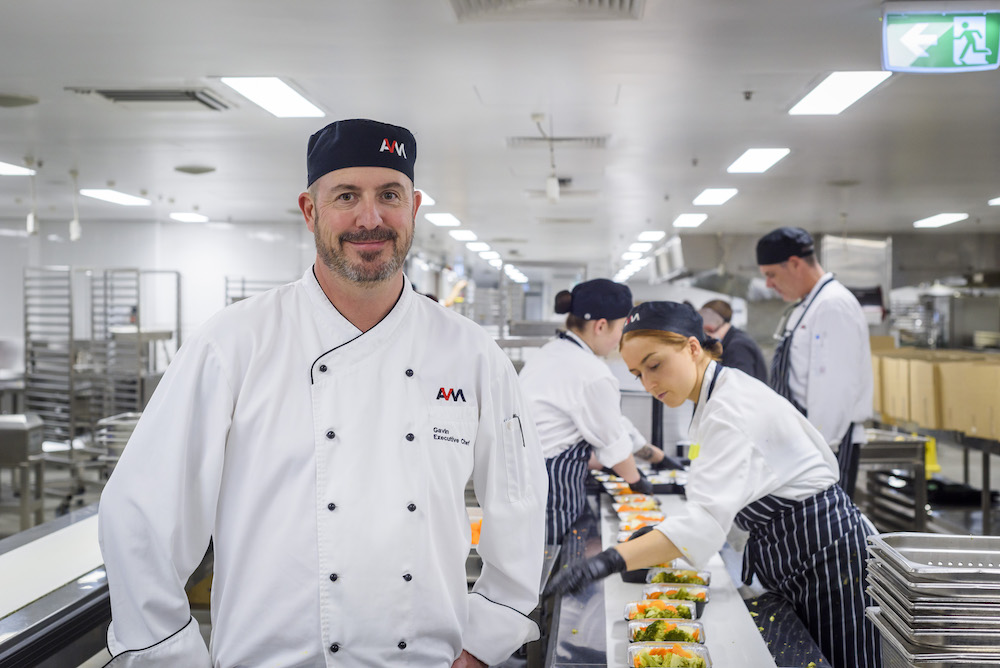 Read the latest issue of Spice Magazine below and subscribe here to receive future print editions.