From futuristic table settings to sophisticated colour palettes, these event themes stole the show in 2018.
Under the sea was a popular event theme in 2018
When it comes to event themes, 2018 has brought with it new, emerging styles as well as reinvented classics.
Here, Kerryn Howell, creative director at JAK Creative, shares her top 3 event themes that stole the show in 2018.
Jewel tones
According to Howell, "jewel tones" has been a common theme request this year and has almost become a bit of a "buzz word".
"Jewel tones are vivid, so they work best with other bold colours," she says.
"It's all about bringing all these rich colours together and creating a super luxurious environment."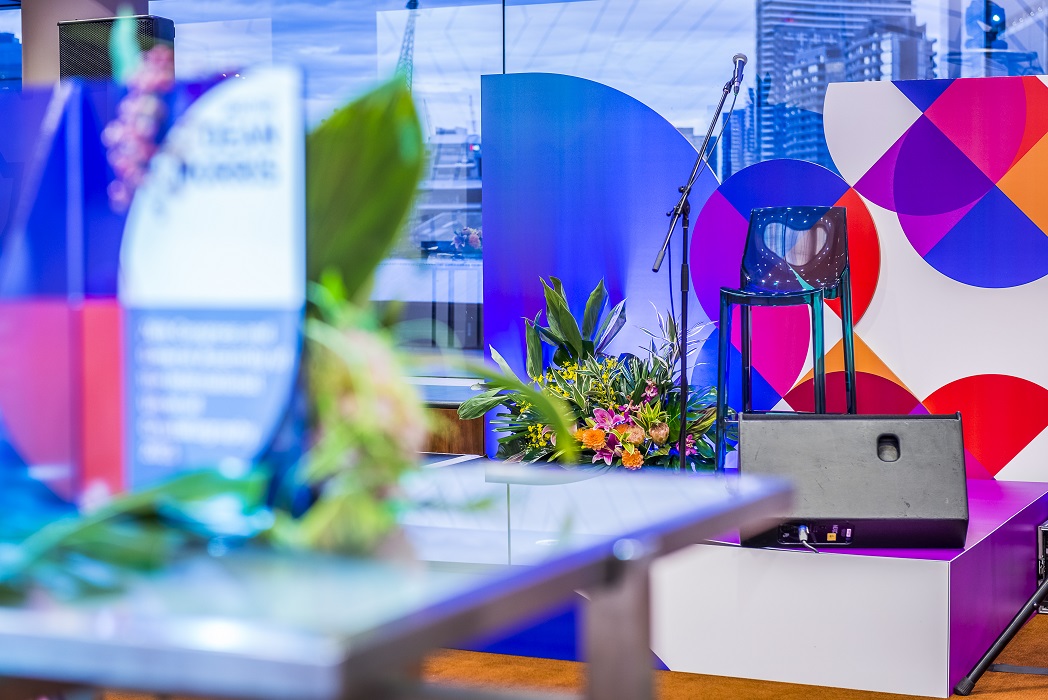 Each colour creates its own sophisticated feel for an event. Ruby red is bold and traditional; sapphire blue is cool, rich and soothing; while emerald green is playful, mysterious and elegant.
"A lot of jewel tones work perfectly with corporate and event brands," says Howell.
"For these events it is all about finding the right vase, couch, napkin or chair and teaming it with some amazing graphics, artwork, flowers and greenery. Lighting the tones correctly is essential to get all you can out of the depth of these colours for maximum wow factor."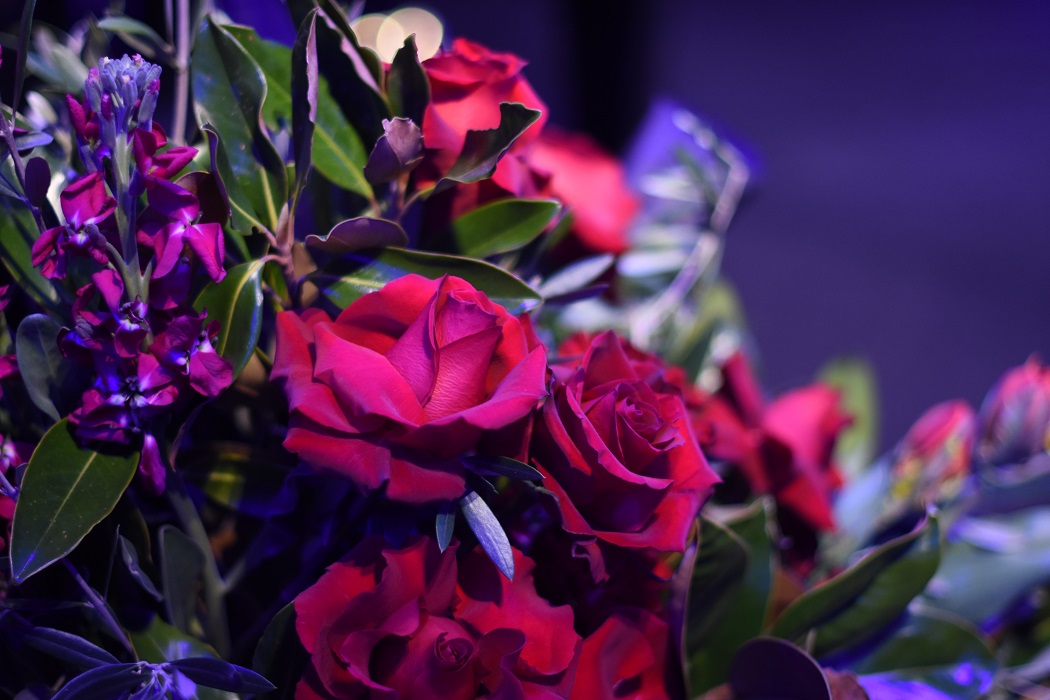 Space
Many events have run with a futuristic, space-inspired theme in 2018, and for good reason: it's extremely versatile.
"Once you get your mind racing there are so many more theming options than you could ever have imagined…deep space, May the 4th be with you (Star Wars), moon safari, a night under the stars or Tron," says Howell.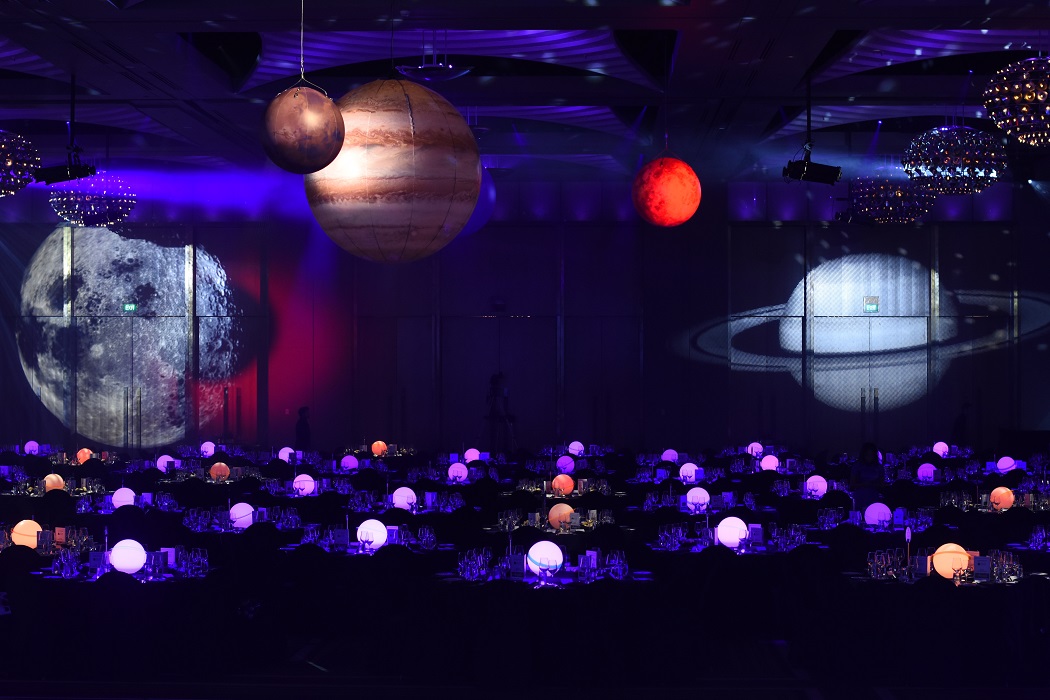 Metallic finishes, lighting technology, stars and sparkle are all part of the look, while technology is a crucial element to complete the theme.
"Have fun with your AV company and let them run wild," she says. "Create spectacular entertainment experiences and build immersive worlds – project, suspend and reflect!"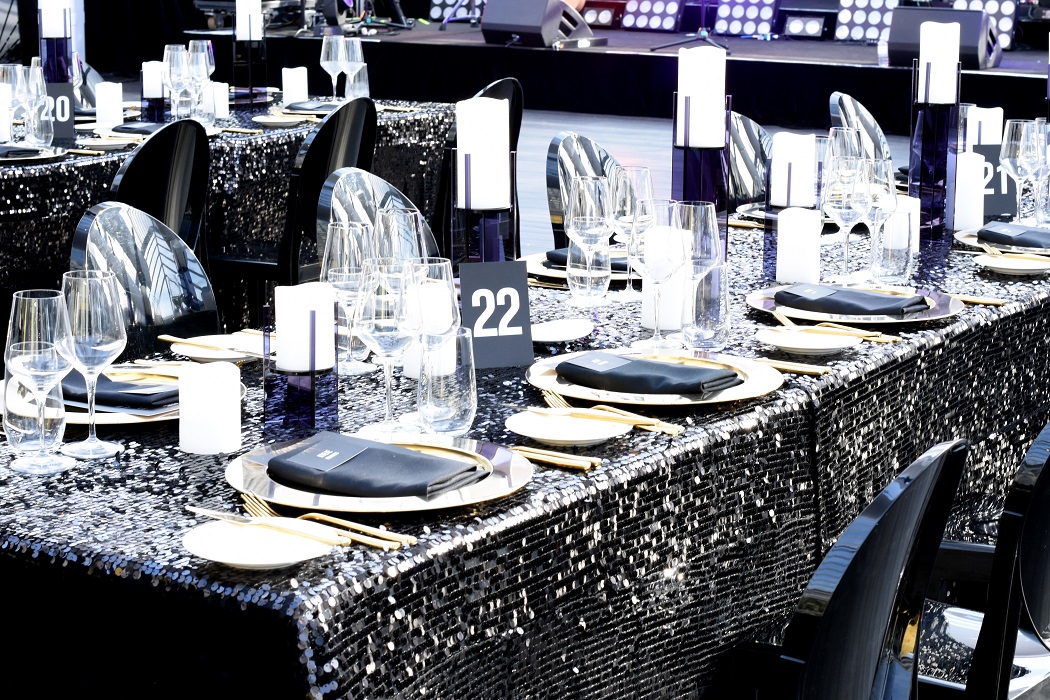 Under the sea
Under the sea was regularly revisited in 2018, and organisers got creative with the classic theme.
Howell says under the sea has endless possibilities for interpretation.
"From ballrooms to intimate dinners, it can be both dramatic, sensory, theatrical and sophisticated," she says.
"Again, lighting and technology are our friends with this one, as are linen and flowers."