Spice caught up with event planner, blogger and all 'round legend Agent Grace Hopkins.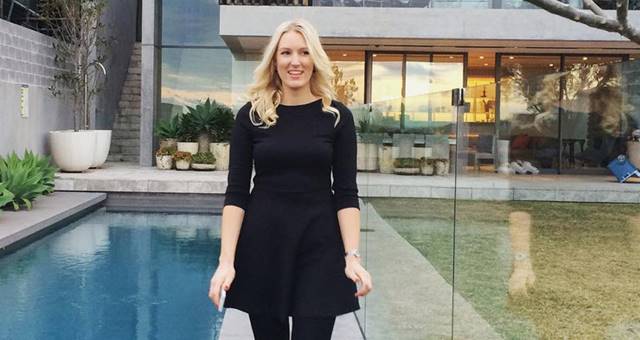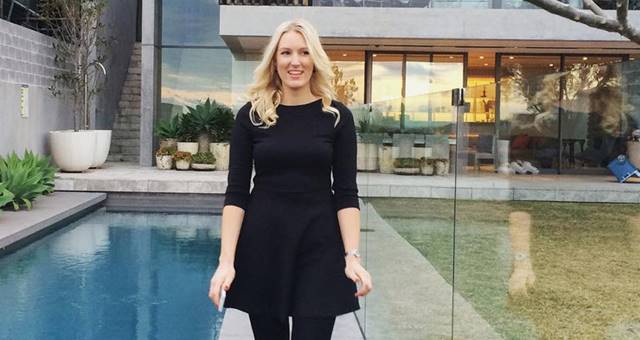 Spice caught up with event planner, blogger and all 'round legend Agent Grace Hopkins.
1. How long have you been an event planner? 
I have worked in the event industry for 10 years now.
2. Where did you start your career?
I started a social club for expats during a gap year in Denmark and loved connecting people through fun cultural experiences, so I returned to Sydney to study event management. I landed my first job at McDonalds HQ and a country town tour with Ronald McDonald launched my career.
3. What are you working on now?
I just started a new role with George P Johnson. I remember walking past the GPJ office a few years ago and thought, 'I would love to work there one day', so am pretty thrilled to be on the team.
4. Why did you start the blog?
After watching a Bond movie, I realised the synergies between being a secret agent and an event manager.
We operate undercover, travel lots, develop specialised skills and often diffuse bombs behind the scenes to achieve 'mission impossible'.
It's an intense job and I saw a need for the industry to focus more on the wellbeing and development of event professionals, to support their lifestyles and improve career longevity.
I wanted to tap into collective wisdom of the industry and share lessons from my own experiences to create a 'central intelligence HQ' with practical tips, tools and insights.
The Agent Grace blog launched earlier this year and focuses on four key areas: wellbeing, lifestyle, travel and career.
5. What do you think are the biggest lifestyle challenges for event professionals? 
Actually having a lifestyle outside of work!
Healthy eating, fitness and stress management are often sacrificed due to the demands of the job but nurturing your health (especially during busy periods) is the foundation for sustained success. 
6. What advice would you give to someone entering the field?
Emotional intelligence is the most critical skill you can develop, as it will enable you to manage stress and form strong relationships with your colleagues, clients and guests. Invest energy in developing a positive and grateful mindset – this has transformed my life.
7. And what advice would you give to employers wanting to retain their staff?
Don't get caught up in the event logistics! Hire the right people to work in the business so you can work on the business.
Business managers who spend their time supporting, mentoring, developing and valuing their team will see the greatest results including higher retention, career longevity and a positive, engaged team of brand ambassadors.
Say thank you often. Have 1:1 chats reguarly. Ask your staff what they would like to learn and facilitate this. Surprise them with perks. If staff are constantly working overtime, find out why and fix it. Ask for their feedback on the business and implement their suggestions.
8. What would your dream event look like?
Professionally, I would love to work on an Olympic event. Marco Balich, the mastermind behind the Rio Opening Ceremony, really inspires me – his team overcame some insane challenges and drastic budget cuts to deliver one amazing spectacular.
On a personal note, sometimes I dream about being the client. I am jumping the gun here, but having a trusted industry colleague plan my wedding one day would be my ultimate event. 
9. Have you had any major event disasters? What happened?
Yes, though experience and strong communication means most disasters are remedied before they reach the client or guests.
Many years ago, I worked on a large conference and the client wanted to manage flights in-house. Despite my requests and reminders, the flights were booked far too late. When I finally received them, about half contained major errors. By the time these were finally rectified it was only a few days before the event. The whole office spent every waking moment on the phone to hundreds of delegates confirming details with them. I boarded the plane with one hour of sleep and survived the next week on adrenalin and lots of coffee.
10. And the best event you have ever worked on and why?
I think the difference between a best or worst event usually lies in the strength and culture of the team.
My favourite project was working a high-end hospitality event. Two weeks out, the client announced some major internal changes meaning the entire scope (venues, caterers, styling, logistics) changed overnight. Despite this, the team rallied together incredibly well to pull off the near impossible so we were super stoked to receive overwhelmingly positive feedback. We celebrated with martinis and sleep.
Check out the Agent Grace blog here.