Event technology company Entegy talks to Spice about going quiet and preparing for the return of live events.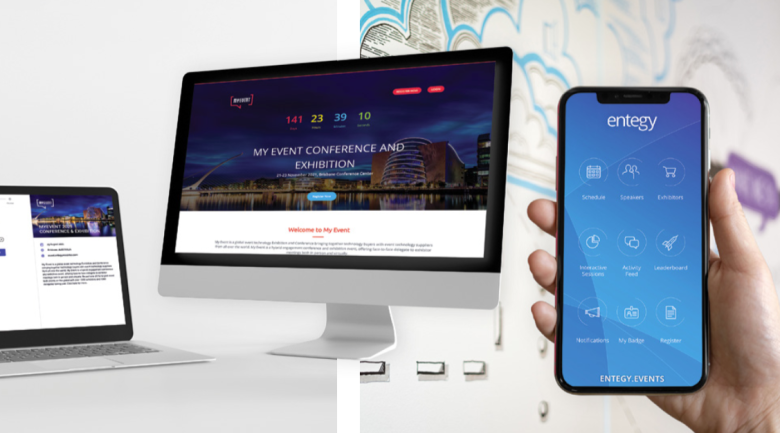 Event management platform Entegy was flying high at the end of 2019. With 70 worldwide resellers and some of the biggest event suppliers in the world engaged with their event technology platform, they had every reason to feel optimistic heading into 2020.
Current research and development on the platform was nearing end-of-cycle and within months the team was set to open their Amsterdam office to service a growing European market. In February and March, Entegy had more than 1,000 events booked to run on the platform in 2020. Then, well, we all know what happened.
We have a problem here
At the time, Entegy was generating more than half its revenue from the European and United States markets, which were among the first markets to be disrupted by the pandemic.
Entegy co-founder and chief operating officer Angus Hotchin says the impacts on the European market offered a preview of what was to follow in Australia.
"One of my early recollections was speaking to one of our key partners in Europe,"he explains.
"They had a series of events coming up and I remember them saying those events were in doubt. Within four weeks we had cancellations and postponed events worldwide."
By the end of March, the 250 events Entegy had lined up for the month ahead had been slashed to only a handful.
What do we do right now?
With the industry on its knees after a more than 70 per cent drop in event revenue, it was an anxious time to be a technology supplier. But, as Entegy co- founder and chief executive officer Ian Apuli recalls, the team were determined to remain calm.
"At that point, we were 18 months into a five- year strategic plan. We knew it was going to have to change drastically with so much uncertainty around, so we chose to focus on what we could control," he says.
As part of the new strategic plan, Hotchin and Apuli set about simplifying their management structure.
"Now there is less white noise and we are focussed on making sure there is clarity around the decisions we are making," says Apuli.
"There is a clear vision to buy into and the team has been amazing."
Alongside management changes, Entegy also took the time to assess and set new short-term goals for the business.
"We created simple, achievable milestones for products, budgets and revenue but knew these might have to change at any moment based on industry recovery," explains Apuli.
"We were fortunate to have multiple income streams, so as much as events were scarce, we had something to work with. We also had allocations in our budget for our expansion into the European market, which could be reallocated to keep the lights on."
Ending up in the right place
One key decision Entegy made early on was to not chase the virtual market.
"We assumed the majority of other event tech companies would change tack to appeal to online events," says Apuli.
"As much as we did adapt parts of our system to support virtual attendance, the focus was always on where live events would be in July 2021 and beyond; 100 per cent virtual didn't really interest us.
"We knew we already had one of the better touchless on-site solutions in the market and the decision became about what we wanted to be when events returned to us in person."
The decision to stay away from fully virtual events gave Entegy the opportunity to refocus on its existing developments.
"For years we'd been slowly evolving into an end- to-end Software as a Service (SaaS) platform and we felt we were a few products short of truly achieving that," says Apuli.
"The positive from COVID for us was we had the time to stop, assess our priorities and set a new development pipeline target for July 2021."
So Entegy jumped into a new research and development cycle aimed at completing their end-to-end offering, focussing on the development of an event website builder, as well as improved registration, financial management and meetings products.
"On top of the product improvements, we wanted to open up our product to the wider market and allow those who want to self-manage to sign up to the platform," says Apuli.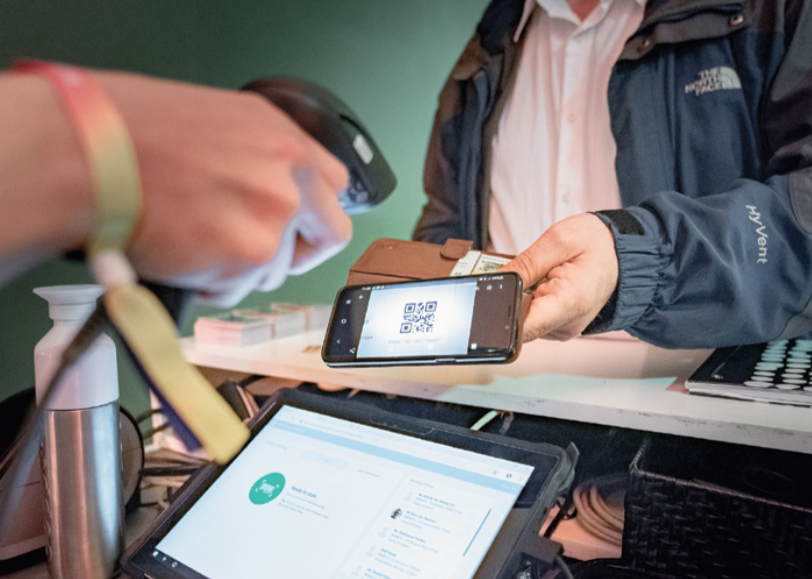 What's next?
Looking back at the last 18 months, Hotchin and Apuli say while it was an extremely challenging and uncertain time for everyone, they managed to find the positives and have some fun in the process.
"I think Ian and I strangely enjoyed the period and the reward is seeing the decisions we made back in March 2020 coming to life,"says Hotchin.
"We were recently discussing how we both love working in the company more than ever and the staff seem to really enjoy the 'day-to-day' due to clearer roles, company vision and more flexibility in working from the office or at home."
"We've also opened an office in Nashville, Tennessee which has been another exciting development and something that might not have happened if it wasn't for the opportunities that arose over the last 18 months,"says Hotchin.
"We're super excited for our future, having what we believe are the most complete, end-to-end, touchless event management solutions in the market."
Now, bring on those live events.