Three industry experts share their tips for budding event profs.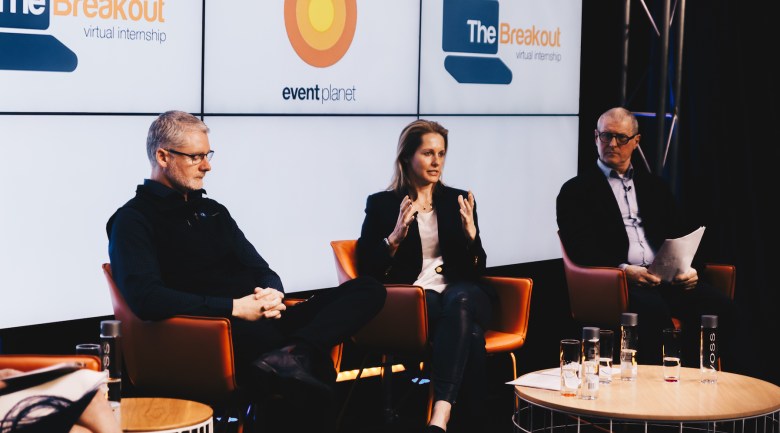 Panellists Aaron Dart, (Austage Events), Amy Merriman (Event Planet) and Darren Taylor (Harvest by Darren Taylor)
Last week, a panel of event industry experts gathered for a live webinar designed to give event management students a look into the world of events in 2020.
Produced by the team at Event Planet, The Breakout was developed as an additional educational experience for students, many of whom have not been able to undertake internships this year due to the COVID-19 pandemic.
Amy Merriman, managing director at Event Planet, Aaron Dart, general manager NSW at Austage Events and Darren Taylor, executive director and head chef at Harvest by Darren Taylor shared insights into their area of the industry.
The trio took part in a live Q&A session at the end of the webinar, where event management students were able to ask their burning event industry questions.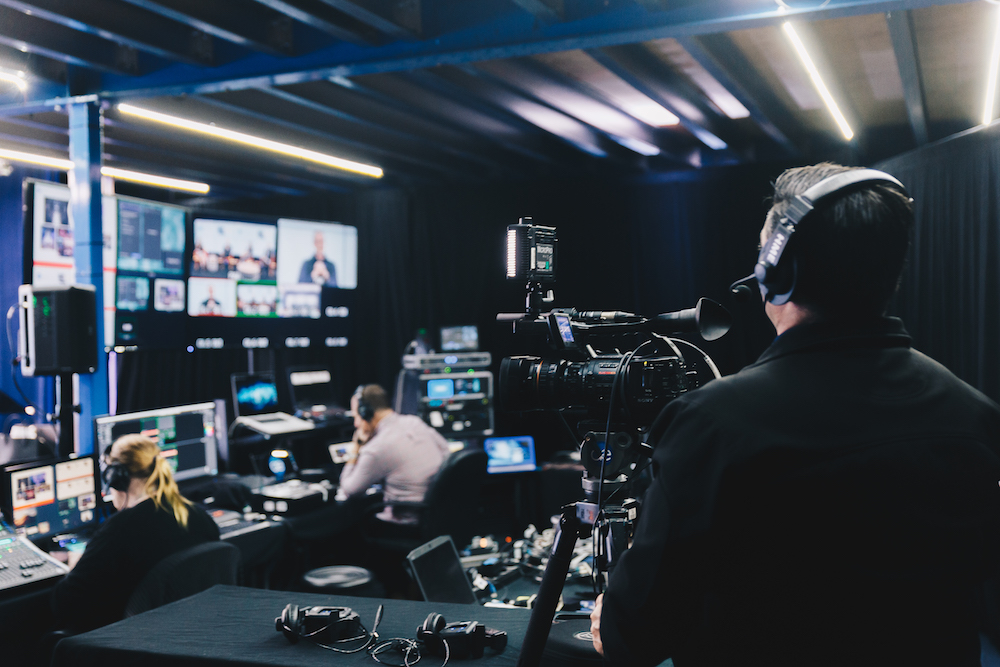 With such a high volume of questions sent in, the following additional responses were collated to help students navigate their career in events.
Q: What new skills related to virtual events would you suggest students can learn while at home?
A: Everyone in the industry has had to learn a thing or two about online events and we promise you, they are not as scary as they may seem! We have recommended a few learning areas below to start you off:
Know the differences between a virtual meeting and webinar
Understand the features of online event platforms such as polling, Q&A, breakout rooms, multiple speakers etc.
Be aware of music royalty restrictions – these will depend on the audience and whether it is a public or private event. APRA is a great source of information
Play with different types of video effects including lower thirds, logo animations and watermarks
There are many articles and resources online that provide detailed explanations and overviews of online events. Once you start researching the topic, you never know what exciting new things you can learn.
Q: What advice do you have for students trying to get an internship and break into the events industry?
A:
Be flexible: Echoing the key learnings of 2020, it is essential to be flexible and nimble. The event industry is constantly changing and adapting. This is something we need to embrace, rather than be scared of. Be prepared to expect change, as no two days are ever the same – but this is what makes it exciting!
Be persistent: Don't be afraid to keep applying for roles even when you are knocked back or there are no positions available. Use new experiences or qualifications as a way of reconnecting with industry contacts you may have.
Stay relevant: Keep up to date with event news through resources such as Spice Magazine and industry webinars. Over the coming weeks and months, observe what components of the industry pick up again and direct your efforts to these areas.
Stay connected: Create a LinkedIn profile, connect with liked minded people, follow companies and interact with the content. This will also help you stay across news and information within the industry. Be brave and create content!
Act the part: As the saying goes, "dress for the job you would like". Whilst we don't mean literally (although always good to have back of mind), apply this to your mentality as you shift into the business world. For example, is the email address you have from school appropriate to be sending to professionals (we've seen all sorts of weird and wonderful accounts!)?
Is it worth setting up a dedicated email address for business purposes? Does my resume and experience relate to the job or internship I am applying for? For example, does a future employer need to know what ATAR I received in year 12, five years ago?
Ask questions: You are not expected to know everything straight out of university however it is important you make the effort to grow professionally by asking questions and taking advantage of your experienced colleagues. Don't be afraid to reach out to industry professionals outside of an internship program to get their advice.
Get creative: One positive to come out of COVID-19 is that it has forced many companies to innovate. Challenge yourself to come up with fresh ideas that you can use to pitch yourself in interviews. Show potential employees just how much value you can add to their company.
Get your hands dirty! Internships involve a great range of unexpected jobs. Remember – anything you are asked to complete is nothing your managers haven't done themselves in their starting years as interns and throughout the formative years of their careers! Everyone starts in an entry level role and works their way up to the top so make sure you look for the learning opportunities in every task you are given.
Q: What advice does the panel have for university students currently studying and just starting their studies?
A: There will always be demand for events! Although the industry looks very different at the moment there is no substitute for face to face interaction, so try not to be discouraged.
Make the most of every learning opportunity and be sure to ask your lecturers to cover any specific topics around COVID-19 that would usually not have been included in your course.
Even if you aren't looking for an internship at the moment, read the tips above because it is never too early to start preparing.
For more insight into the industry, view the full webinar recording of The Breakout here.