A cruisy 80-minute drive from Melbourne, Daylesford is home to stunning rural countryside and one of Australia's most highly lauded gourmet retreats.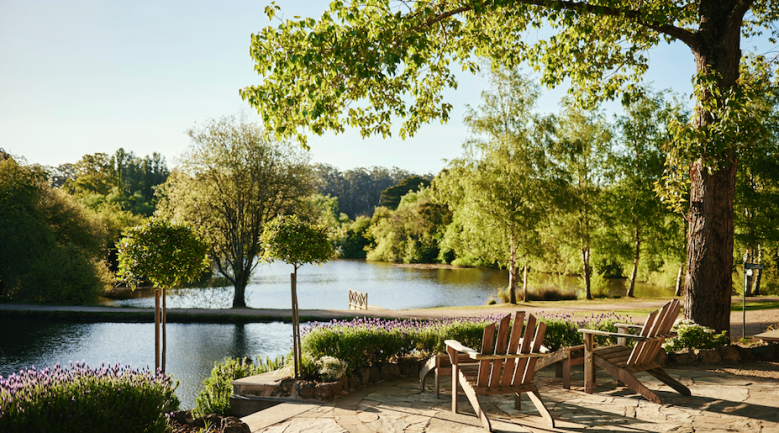 Lake House, Dayelsford
You might have seen Lake House on television, inside a glossy magazine or perhaps heard about it through a friend. But it's not until you experience the property for yourself that you truly understand the vision behind this sprawling, family run property.
Lake House is the brainchild of husband and wife duo Allan and Alla Wolf-Tasker, who purchased the land – an ex-mine site – in 1979. Alla, an acclaimed chef, and Allan, a landscape artist, embarked on Alla's dream project of creating a destination restaurant to put Daylesford, in rural Victoria, on the map.
Today, the six-acre property, located on Dja Dja Wurrung country, welcomes visitors to its award-winning Lake House restaurant and 33 elegant studios and suites. Four decades on, the property is still operated by the family, including Alla and Allan's daughter Larissa, who takes pride in sharing her family's story with guests as they arrive.
"For us, our goal has always been to create a truly hospitable experience," she explains.
"The environment and surrounds need to be beautiful and interesting, of course, but our point of difference has always been our team and the provision of a very special hospitality experience."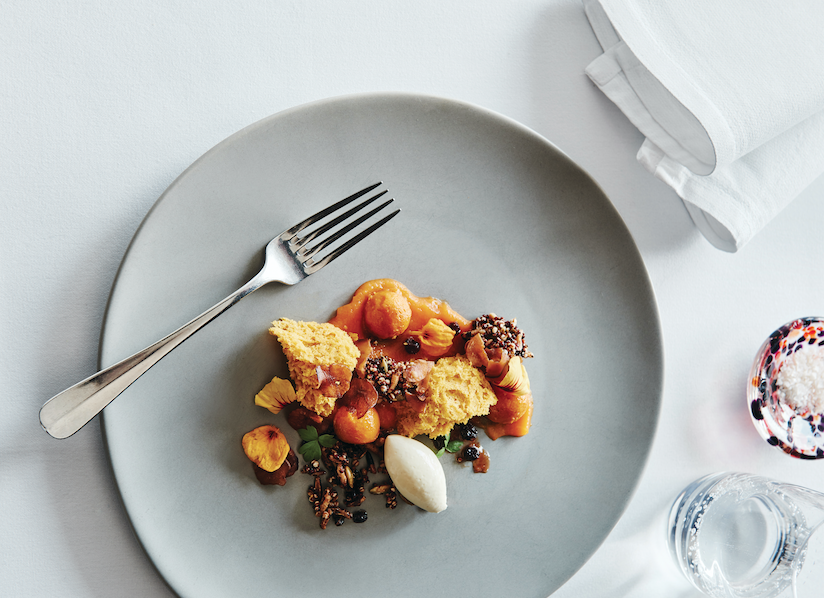 The love and care behind the resort is clear from the very moment you enter the reception and lounge area, which has been expertly styled to achieve that effortlessly stylish, homey look. The warm hospitality continues into the restaurant, where welcoming, attentive waitstaff happily guide diners through the menu. Under Alla's direction, the culinary team presents an array of dishes that hero homegrown produce and rotate with the seasons. Dinner at Lake House is every bit as memorable and exceptional as the awards and accolades deem it to be.
Corporate getaway
For corporate groups, private dinners can be held in the intimate cellar for up to 16 guests, surrounded by 10,000 wine bottles. For larger group dinners, conferences and meetings, the Terrace Room can accommodate groups of up to 168 delegates theatre-style or can be divided into three smaller rooms.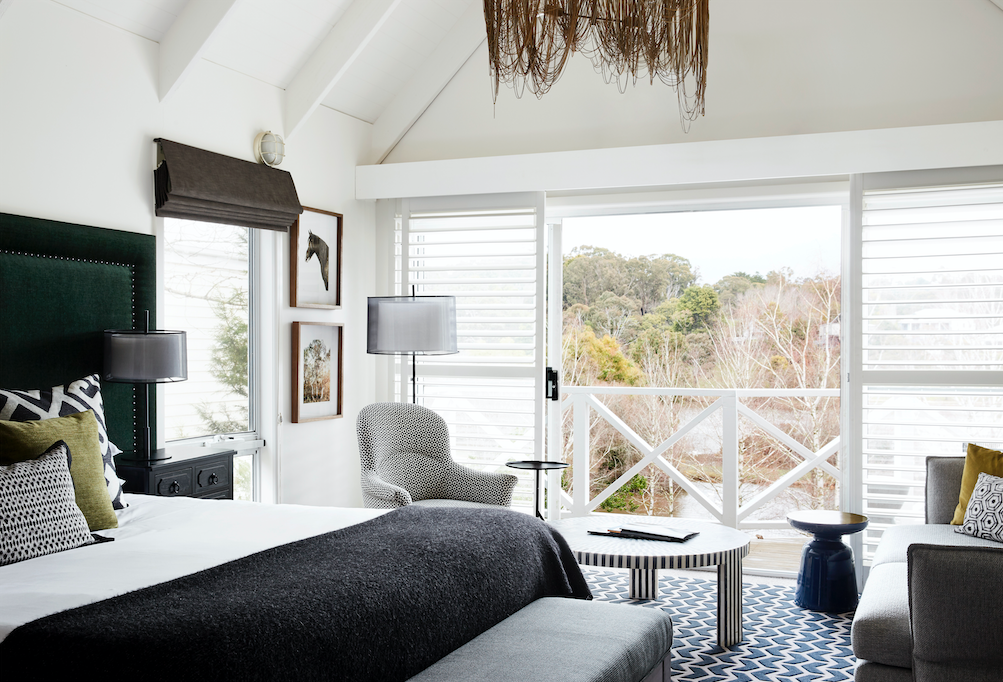 Aside from meetings and conferences, the sprawling Lake House grounds have so much potential for team workshops and retreat activities. Groups can take private yoga classes by the lake, take part in cooking workshops with the Lake House chefs, indulge in personalised spa experiences or enjoy pre-dinner drinks with Allan in his working art studio. The team are well-versed in accommodating corporate groups and have previously hosted drive days, product launches, fashion shows, live music events, training days and incentive retreats.
A new arrival
The telling sign of the Lake House's strong hospitality offering is the fact that 25 per cent of its guests are return visitors. Larissa says this loyal customer base is what drives the team to constantly evolve. One of the latest arrivals to the business is Dairy Flat Farm, located 10 minutes from Lake House on 40 acres of regenerative farming land. The Wolf-Tasker family opened the property in 2020, originally to act as a productive farm to supply the Lake House kitchens.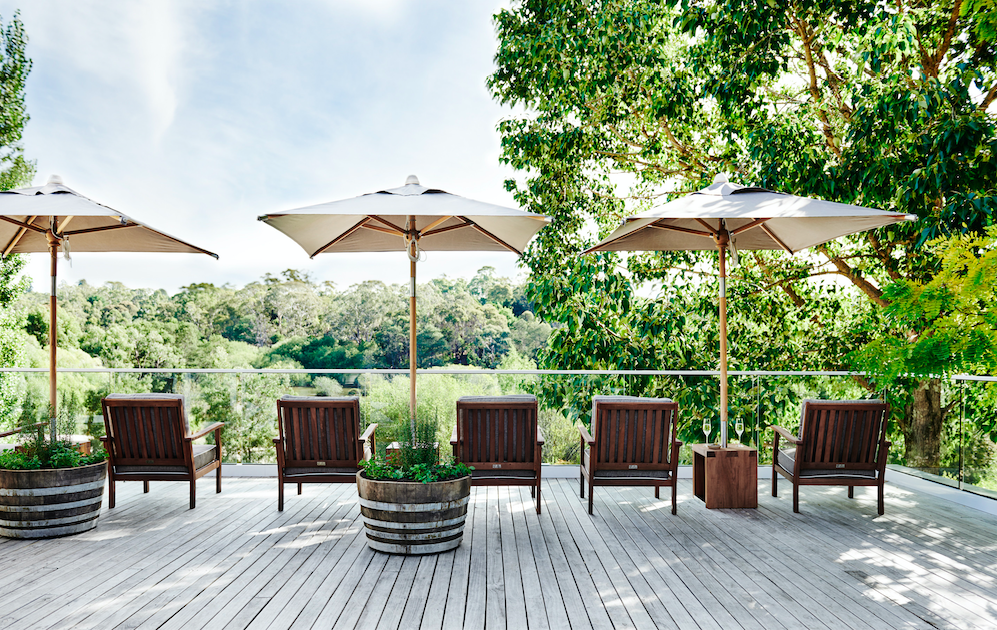 "The fact that it also had an established olive grove, vineyard, ornamental gardens and a semi-underground cellar – perfect for slow-ferment baking – was just another opportunity," says Larissa.
The property also features six luxurious lodges, each decorated with exquisite furnishings and art. But Dairy Flat Farm is not a hotel, Larissa clarifies, rather, it's a private, serviced country lodge where groups can wake to smell of fresh bread baking below, roam the farm and reconnect amongst the tranquil surroundings.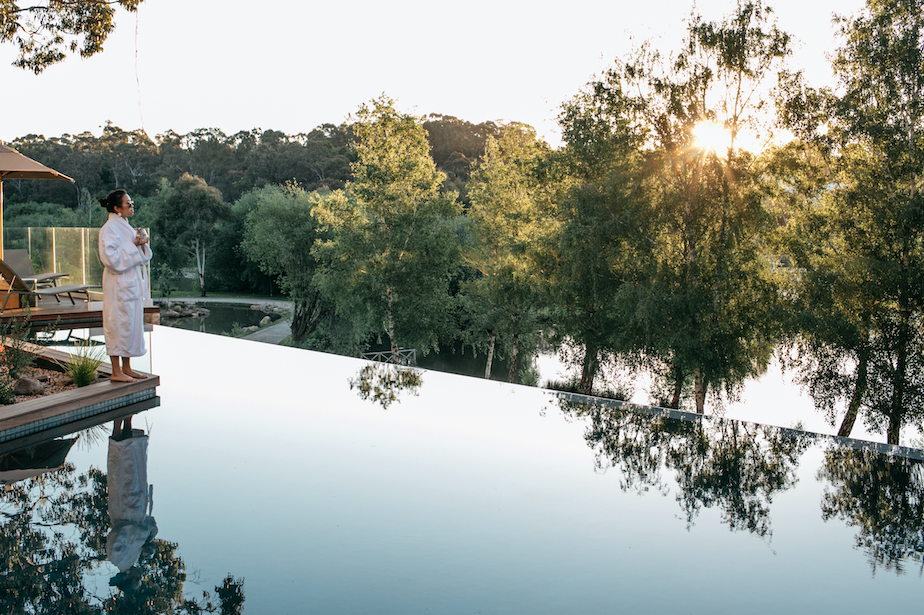 "We saw the desire from guests wanting to immerse themselves in the experience of growing, farming, cultivating and we also saw more and more people wanting to take time out as a group – whether it be for a private get together or corporate retreat," she says.
Corporate stays can be tailored to each group with inclusions such as helicopter arrivals, beekeeping experiences, watercolour masterclasses, fishing and garden tours. Whether your goal is to reward, reconnect or rejuvenate your delegates, Lake House Daylesford should be high on every planner's bucket list.
In the region
DAYLESFORD CIDER
Leave your opinions on cider at the gate because the English-style brews at Daylesford Cider are likely to convert anyone. Bordered by lush green hedges and rows of apple orchards, this venue is the perfect backdrop for team-building days, workshops or private functions.
CONVENT GALLERY
Once a crumbling 19th century building, Convent Gallery is a thriving three-level art and event space made unique with quirky interiors and salvaged furniture. Owner Tina Banitska spent years restoring the venue, which now hosts conferences and events inside its historic walls.
LAVANDULA
You could easily mistake Lavandula for the European countryside with its 1860s original homestead and sprawling lavender fields. For events, La Trattoria is an indoor- outdoor venue fit for a long lunch, while Lavandula's handmade aromatherapy products make great delegate gifts.
HEPBURN SPRINGS
A trip to Daylesford isn't complete without a visit to one of the many mineral spas on offer in the nearby town of Hepburn Springs. Hepburn Bathhouse & Spa offers private bathing packages for groups to unwind in the mineral-rich waters sourced directly from the natural springs below.