From plant-based meals to non-alcoholic spirits, you can expect to see more of these on the menu at events and conferences.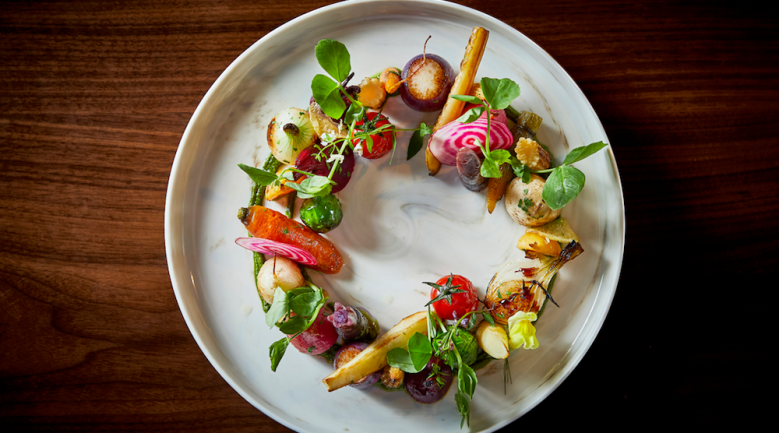 There's no denying food and beverage is a highly important part of any business event, so it's crucial to be ahead of the curve when it comes to the latest trends.
Here are four of the biggest culinary movements right now:
Plant-based dining
Nearly 2.5 million Australians now follow a diet that is all or mostly vegetarian, representing 12.1 per cent of the population, according to Roy Morgan.
With so many people adopting plant-based diets, restaurants and food outlets are adding more meat-free options to their menus.
Solander Dining and Bar at West Hotel Sydney has joined the movement, offering diners an equal weighting of meat and plant-based dishes. Executive chef David Vandenabeele has seen first-hand the rise in plant-based dining among consumers.
"As dietary restrictions are on the increase and with an ever-increasing awareness of sustainable eating, we see more and more guests leaning toward vegan and vegetarian diets," he says.
This change in attitude has allowed the restaurant team to get creative with plant-based dishes, says Vandenabeele.
"Traditionally, many diners opt for meat dishes when dining out, as plant-based dishes have been considered a side dish, or as a dish purely for vegetarians," he says.
"At Solander, we wanted to give plant-based dishes equal respect and weighting on the menu alongside their meatier counterparts. We offer the same care and attention to detail in preparing the vegetable ingredients as we do in preparing a fine cut of meat."
At Solander, diners looking for vegetarian options will enjoy the likes of green pea risotto, ginger-spiced heirloom carrots, braised globe artichokes and banksia-glazed root vegetables. The dishes are plated carefully, highlighting the different textures and colours of the plants and vegetables.
"We're challenging the traditional concept of eating out and the type of meals offered, to open up people's palates and get them to explore a wider range of plant ingredients," says Vandenabeele.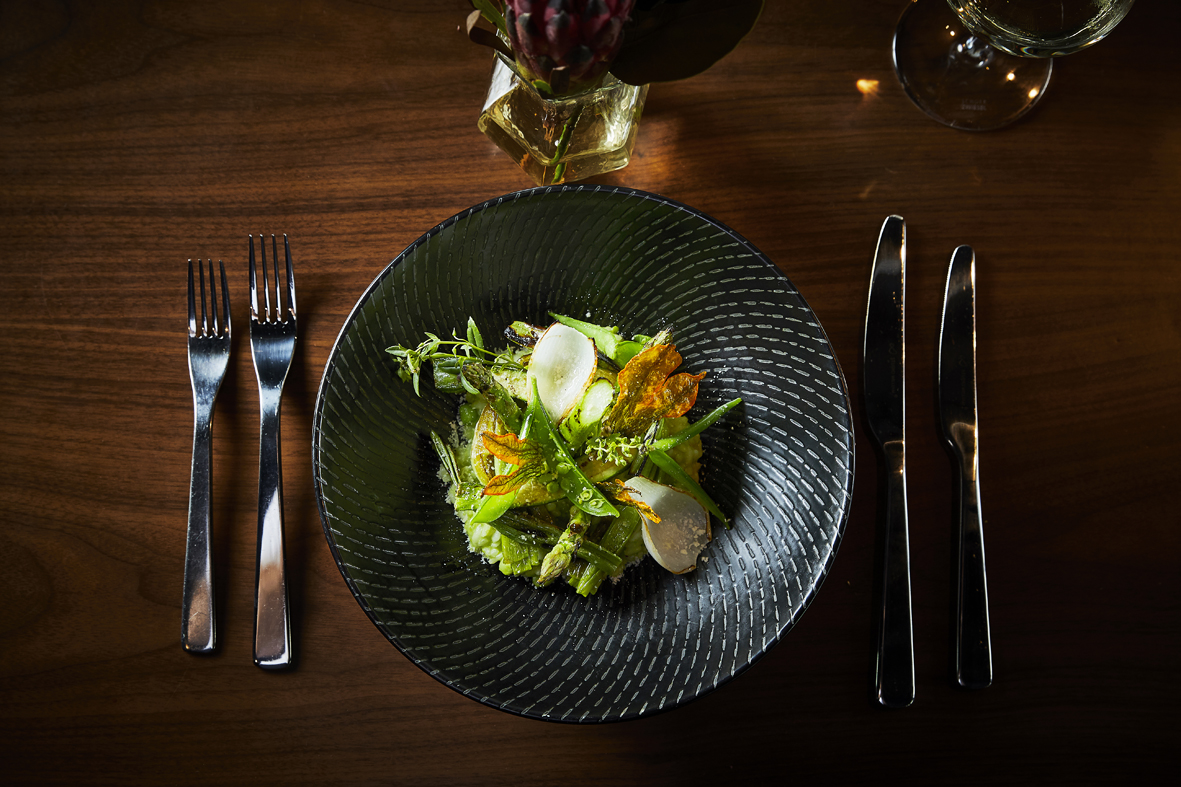 Native ingredients
More and more chefs are celebrating Australia's diverse food offering and adding native ingredients to their menus, from the likes of finger lime and Davidson's plum to lemon myrtle and wattleseed.
In 2019, Indigenous ingredients are being treated less like a token menu addition and becoming more commonplace as diners develop greater awareness and interest in our native produce.
Native ingredients are prominent on the menu at Solander, which diners have been embracing since the venue opened in 2018.
"One year on, we have enriched the Solander menu to add further depth to the Australian native culinary journey, incorporating produce and plant life that is found in abundance in this country," says Vandenabeele.
The venue's approach to native ingredients is to incorporate them into the menu in new and surprising ways. For example, Vandenabeele uses banksia nectar, which is found in abundance in Sydney and has a sweet flavour profile.
"At Solander, we soak the flowers, strain them and then reduce down to a syrup," he says. "The end result is very similar to maple syrup in flavour and we use it to sweeten our house-made pot bread."
Sustainable menus
Sustainability continues to be front of mind for consumers, and venues are taking note.
Restaurants and conference centres are replacing plastic straws with paper ones, and unnecessary plastic packaging is being removed altogether.
It's also now expected that large-scale venues have a sustainability program in place to ensure surplus food items are repurposed and to limit the amount of food waste generated by visitors.
Adelaide Convention Centre is among a number of Australian venues with a strong sustainability program in place.
The centre recently took out the top spot in the banquet and catering category at the 2018 Meetings and Events Australia National Awards, and was commended for its commitment to sustainability.
Adelaide Convention Centre's comprehensive food redistribution program has seen more than 160,000 unused meals donated to OzHarvest and Foodbank to help those in need.
The centre also has a strong local food policy, sourcing 97 per cent of its produce from local, sustainable environments.
This commitment to local suppliers not only showcases the region's culinary offering, but reduces the venue's food miles and overall environmental impact.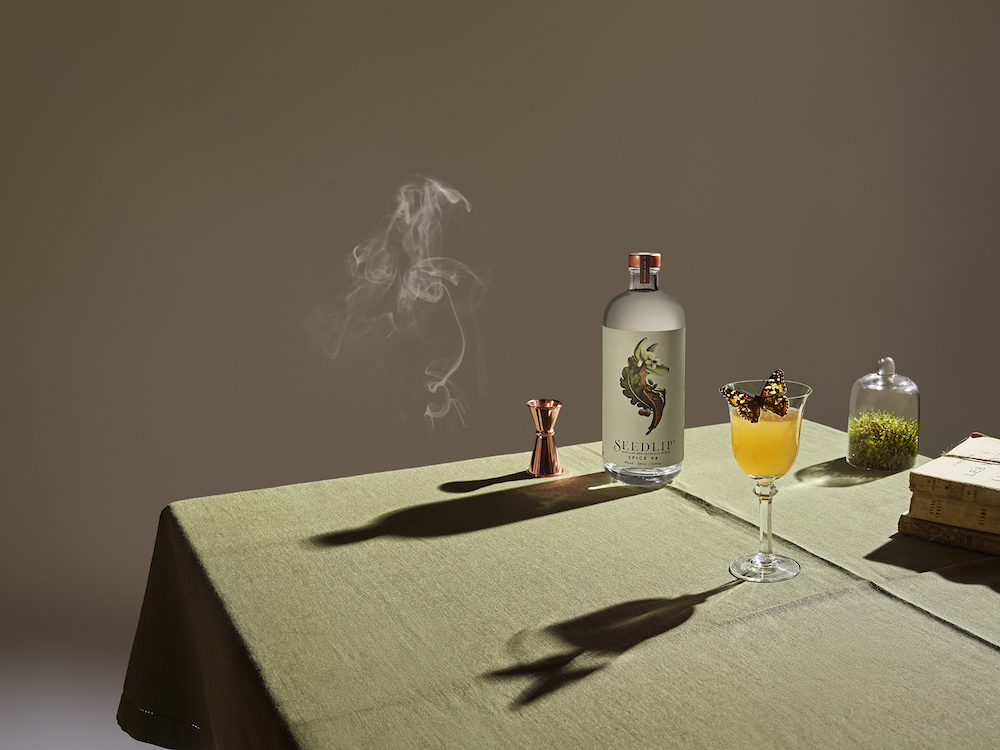 No alcohol
While Australians are known to love a good drink, there's no denying the nation is becoming more health conscious.
The latest DrinkWise statistics show in 2017, 20 per cent of Australians abstained from alcohol, up from 11 per cent the decade prior.
Non-alcoholic beverage options are now more important than ever, to cater for those who opt against booze at events. But orange juice and soft drink just won't cut it – discerning drinkers are after more than a sugary alternative.
With this movement, a new range of non-alcohol spirits has emerged, such as UK-based company Seedlip.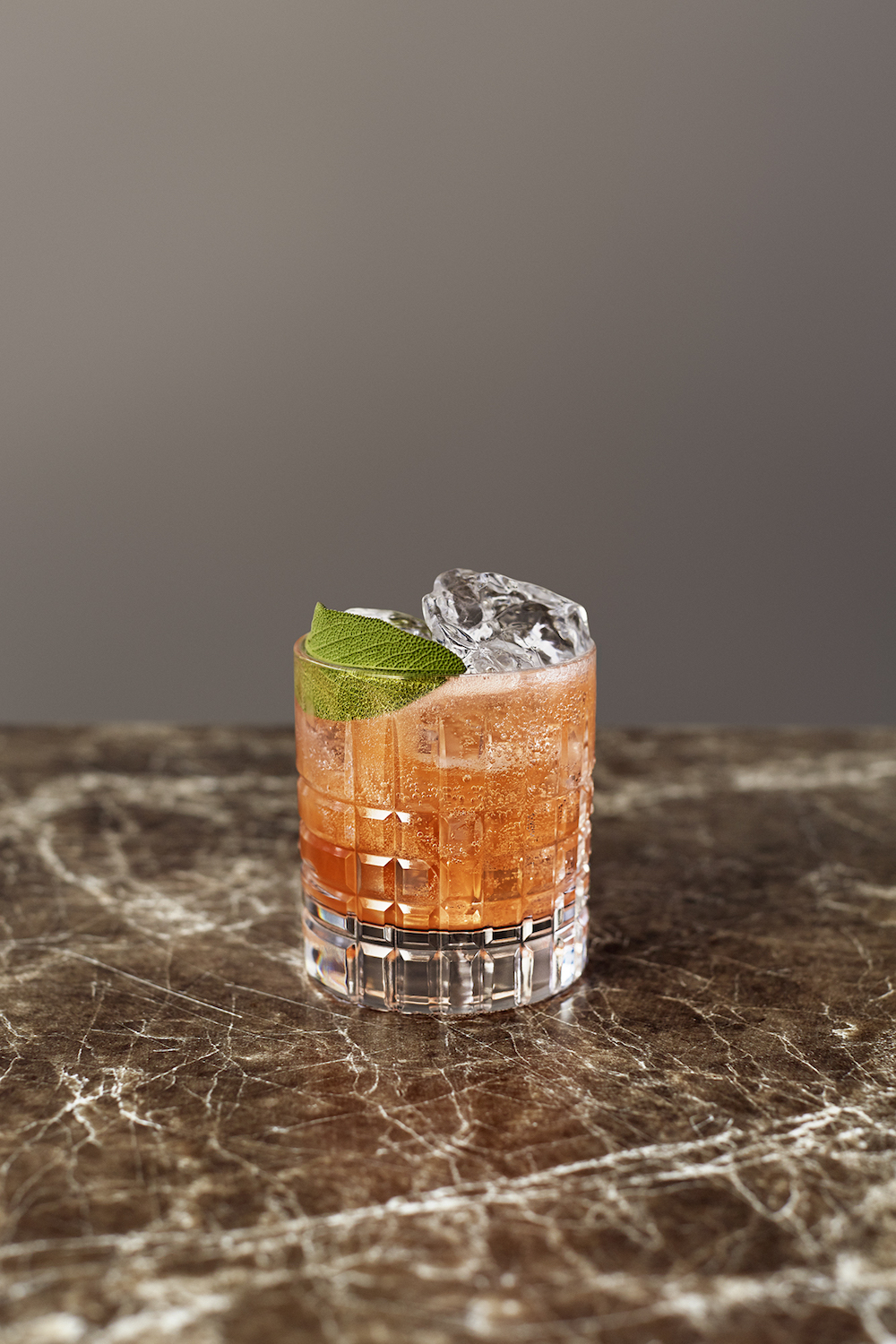 Seedlip's range of three non-alcoholic spirits can be found in noteworthy restaurants and bars across the country, such as Bennelong, Hubert, Quay and Aria, as well as in retail stores like Dan Murphy's and David Jones.
Founder Ben Branson says Seedlip was developed in response to a global movement.
"Seedlip is for those people who are not drinking for whatever reason – from those who can't: pregnancy, medication, the designated driver, and those who aren't: having a night or week off, at lunch, an early start the next day, to those who just don't," he says.
Seedlip is made by sourcing high quality ingredients, some from Branson's own family farm, which are macerated, distilled twice in a copper pot, filtered and blended.
Branson describes the end product as a "really adult option" that is best served with tonic or as the base for a non-alcoholic cocktail.
While many establishments have been quick to adapt to the non-alcoholic movement, Branson says there is still a way to go before the entire industry is on board.
"As a society, we need to become more aware of changing attitudes and event organisers and venues will need to adapt to become more inclusive for those who choose not to drink alcohol," he says.
"There are sophisticated options out there and people are loving the freedom of choice and the option to enjoy an adult alternative to alcohol, without being lumped with the kids options of juice and soft drinks."
This article originally appeared in the May issue of Spice Magazine.
Become a subscriber

here

.