New Zealand's capital city is leading the way when it comes to sustainability, boasting the lowest emissions per capita of any Australasian city.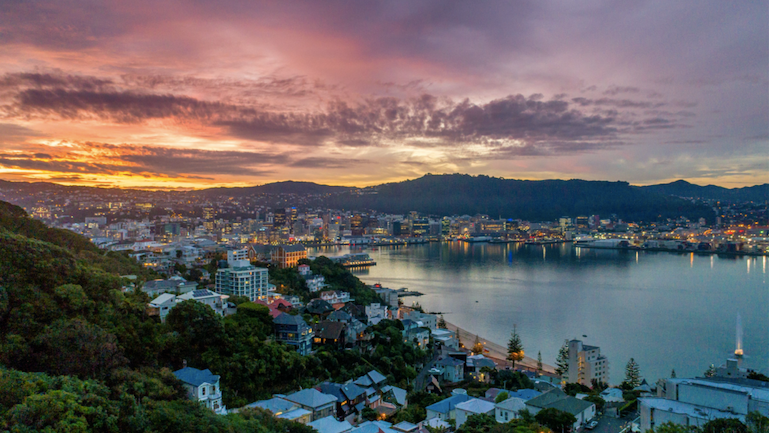 Lonely Planet has declared New Zealand's capital city of Wellington among the top 10 most eco-friendly cities in the world, in its new Sustainable Travel Handbook. 
Having committed to the Paris Agreement in law in 2019, New Zealand is aiming for zero net carbon dioxide emissions by 2050, and Wellington is leading the way, boasting the lowest emissions per capita of any Australasian city.
The North Island city is a leader in the ongoing restoration of the natural environment, with the world's first fully fenced urban sanctuary, Zealandia, earning a mention in the handbook. It is also home to the very first fully electric high performance passenger ferry in the southern hemisphere, and the sustainable electric e-motorbike, Streetdog.
It also leads the way when it comes to sustainable venues, with four Wellington-managed entertainment venues the first in New Zealand to be awarded EarthCheck's Bronze Benchmark accreditation.
There's also the upcoming opening of its sustainably-designed new conference and exhibition centre, Tākina. Opening mid-2023, the venue will be the first convention centre in the country to receive a 5-Star Green Star certification.
Wellington Mayor Andy Foster said Wellington was one of the only cities on the planet where the natural environment is recovering.
"That amazing restoration journey is built on protecting land, nature and assisted regeneration, the work of council and thousands of Wellingtonians transport – I'm especially pleased by the recognition of Zealandia, our world-leading eco-sanctuary," Mayor Foster said.
Wellington was also recently named one of 15 cities worldwide to win the Bloomberg Mayor's Challenge for its video-game-like climate change tool, and was recently named the most beautiful large city in New Zealand.