MEA's annual conference is just around the corner, secure your spot now and don't forget to pick up a copy of the latest Spice Magazine while you're there!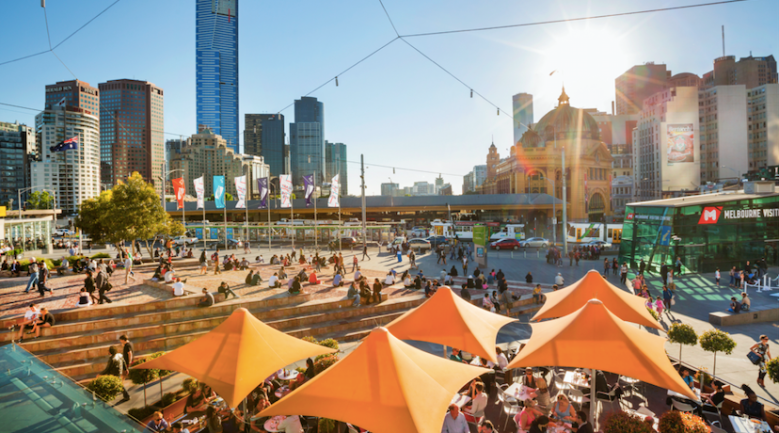 With just under two weeks to go until Meetings & Events Australia (MEA) welcomes the events industry to Melbourne for their annual conference, now is the time to make sure you have secured your spot.
Taking place at Sofitel Melbourne On Collins 29-30 June, Evolve 2022 will bring the events community together for a jam-packed one-day education program developed for 'Building confidence through best practice'.
The program has been curated around three core streams: Best Practice, Building Confidence, and Future Leaders.
Attendees can customise their Evolve experience by attending sessions that best suit their individual learning needs and will deliver a return on investment for achieving their business' goals and objectives.
Across nine sessions, breakout speakers will address effective ways for achieving a productive working environment and leveraging the opportunities that presents. From internal processes, to people and business management, to marketing and client relations; delegates will be provided with a plethora of insights to better navigate how to work and manage in the future.
Building client confidence in holding events will be a major driver for the road ahead. How each of us advocates the value of events and achieves operational excellence is vital. MEA's line-up of speakers will help attendees better understand their clients' needs and concerns and be better able to demonstrate the ROI of holding events. Sessions will provide practical tools to engage clients and their audiences and build interactivity and market confidence.
The continued success and value of the events industry depends largely on the talents and passion of its future leaders. MEA's speakers will look at the incredible opportunities for renewed event design and career opportunities that lay ahead and what current and future leaders need to thrive. The Evolve program has been designed to assist experienced event professionals in nurturing and retaining evolving talent and help them better understand how to shape the workforce and the workplace of times to come.
Whether you will be joining Evolve in-person or virtually, there is something for everyone at this year's MEA conference, and if you're attending in-person, don't forget to pick up a copy of the latest issue of Spice magazine!
Click here for registration types, pricing and inclusions and make sure you book your tickets before 5pm on Friday 24 June!