Event organisers can now apply for up to $20,000 in funding for events that will boost visitation to the region.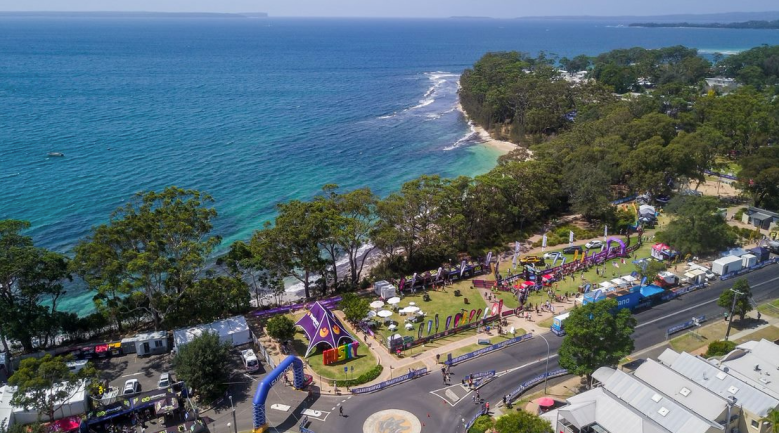 Huskisson Triathlon
Shoalhaven City Council has launched an Event Support Program to entice event organisers to host their event in the Shoalhaven this year and attract visitors to the Shoalhaven region.
Event organisers from anywhere in Australia can now apply for up to $20,000 in funding for events that will boost visitation to the Shoalhaven in autumn, winter, or spring.
Tourism is a leading source of employment in the region, which Shoalhaven City Council tourism manager Coralie Bell said brought in more than 1 billion dollars in 2019.
"The past two years have been particularly challenging for the tourism and events industry, who among many things, have been forced to deal with loss of income and numerous event postponements and cancellations," Bell said.
"Through attracting events at times that are typically quieter, this program is designed to attract new visitors to the Shoalhaven and increase the supply of year-round local jobs, helping to prevent employers from laying off summer staff".
Conveniently situated just two hours' drive from Sydney and Canberra on the New South Wales South Coast, the Shoalhaven has a variety of venue options including wide open parks, scenic showgrounds, sporting venues, heritage halls, renowned restaurants, and state-of-the-art conference spaces.
The region already hosts hundreds of events annually including the Huskisson Triathlon, The Viking Festival, Fairgrounds Festival and The South Coast Food and Wine Festival.
"We encourage event organisers everywhere to consider the beautiful Shoalhaven for their next event. Surrounded by mountains, national parks, and magnificent white sand beaches, you are choosing a world-class destination when you choose the Shoalhaven," Bell said.
The Event Support Program is open bi-annually and all applications will be assessed based on their economic impact, ability to drive visitation to the region, benefit they can offer the local community and marketing reach.
Applications are open now and can be completed online until 16 February 2022. The next intake of application will open in July 2022.