Day one highlights included a farm tour, kayaking experience and samples of the region's delicious, local produce.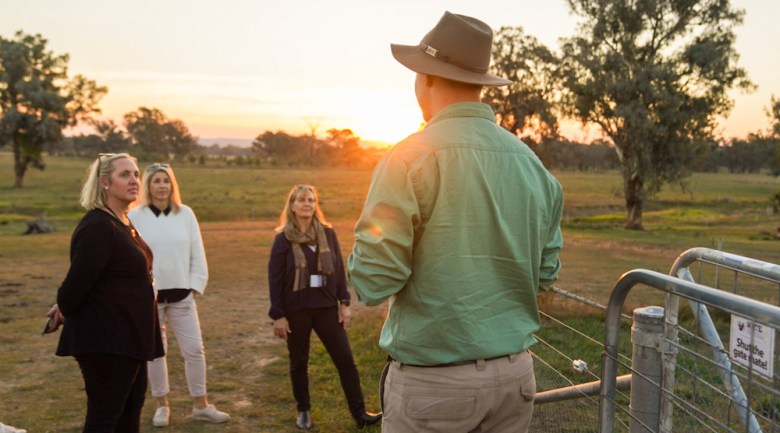 Delegates attend Wolki Farm as part of the Albury famil. Image credit: Matt Beaver
Regional New South Wales is putting on a show for organisers this week, as the long-awaited Albury Business Events Famil gets underway after COVID-19 stifled original plans 12 months ago.
Supported by Tourism Australia, Destination Riverina Murray and Albury City Council, the famil has been designed to showcase all the delights of the region, from venues and hotels to one-of-a-kind experiences.
Starting with a warm welcome at Albury Airport, the first day's activities included kayaking on Lake Hume, a VIP tour of the newly opened Harris Farm Markets, a tour at Wolki Farm, lunch at Blacksmith and dinner at Level One Wine Bar.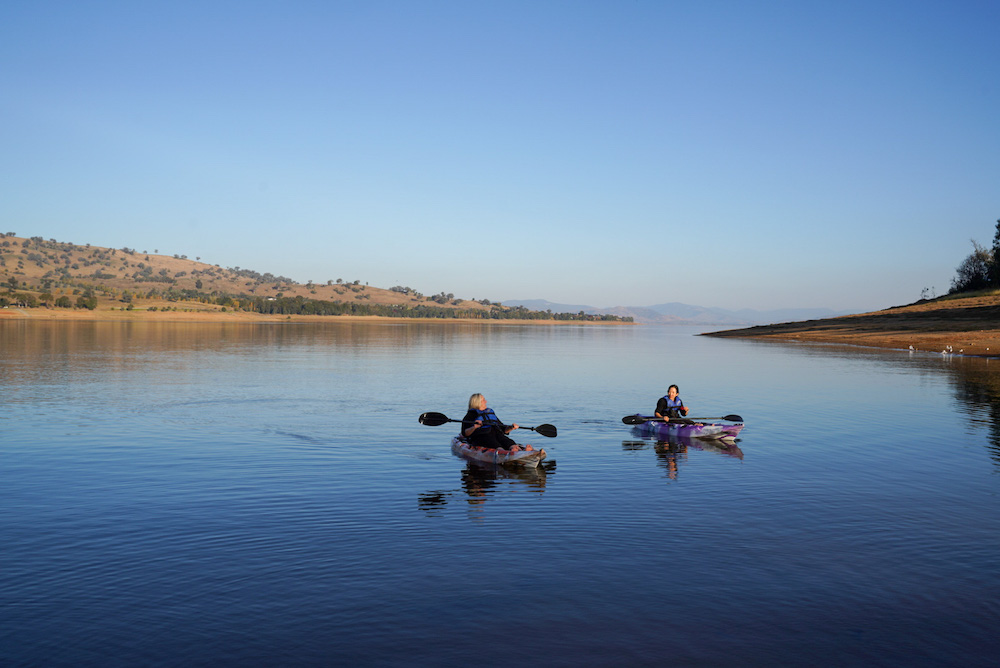 Famil coordinator Beck Morley told Spice News it has been a privilege to finally welcome planners to the destination following a tumultuous year.
"We have constructed a carefully considered program that has included a variety of experiences showcasing not only the professional business event products and services but time to allow delegates to discover the heart and soul of this beautiful destination," she said.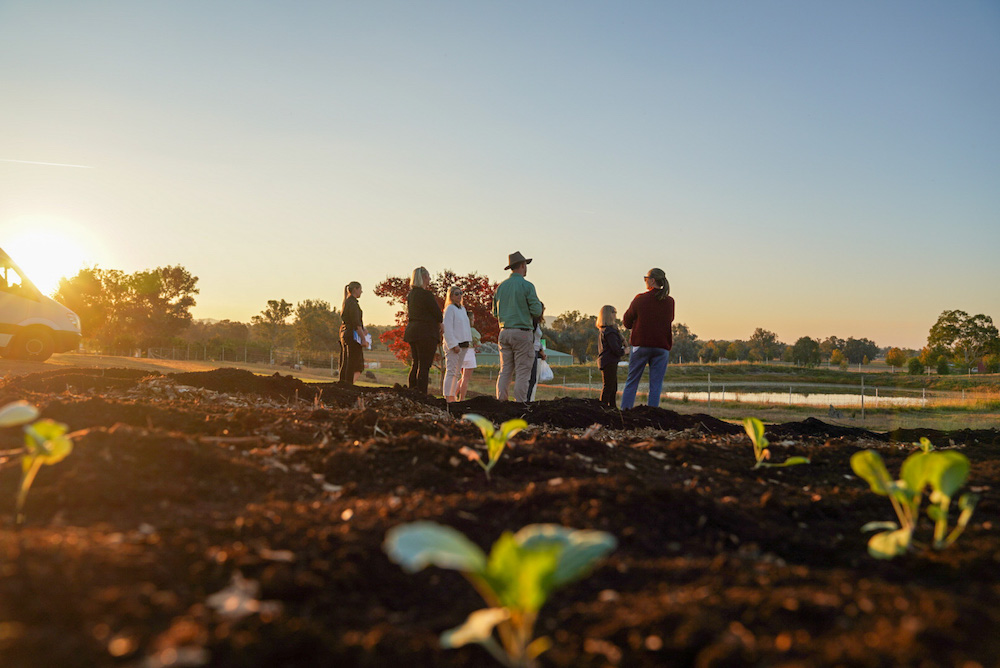 The program runs from 28 to 30 April and is being attended by corporate event managers and PCOs hailing from Brisbane, Sydney and Melbourne.
Spice's editor is also on the ground, experiencing what Albury has to offer for business events organisers and their groups. Stay tuned for the full destination feature in Spice Magazine.
For further information, contact Rachel Orr of the Albury Events Team on 0467 930 670 or via email