Kakadu Tourism Incentive Trips is a comprehensive program featuring a range of one-of-a-kind activities, experiences, venues and accommodations in a naturally stunning and culturally rich region.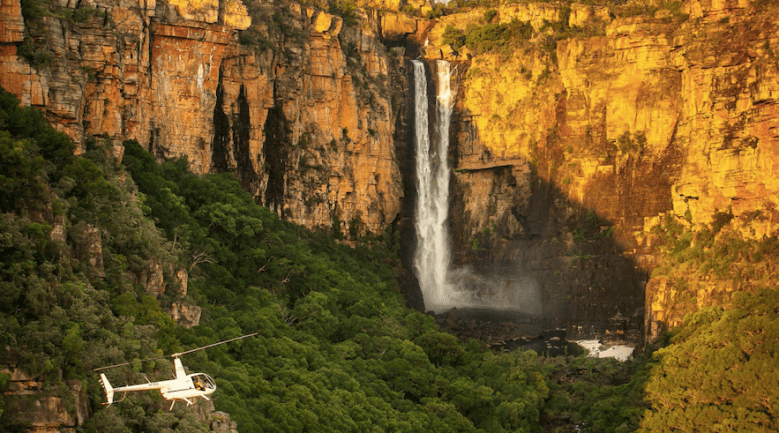 Kakadu Tourism has launched a comprehensive new business events and incentives program designed for organisers and special-interest groups seeking an inspirational destination for their event.
Kakadu Tourism Incentive Trips features activities, experiences, catering and meetings set against the region's spectacular natural landscape and rich cultural heritage, which dates back more than 65,000 years, to deliver memorable itineraries and events.
Aimed at both interstate and international groups, the program includes one-of-a-kind experiences in the UNESCO World-Heritage Listed Kakadu National Park in the Northern Territory such as scenic flights over waterfalls, crocs and canapés cruises on famous Yellow Water Billabong, art classes with Indigenous painters, and bush food discovery cooking classes with traditional owners.
Accommodation options include everything from glamping to traditional hotel-style accommodation, such as Cooinda Lodge Kakadu, which is perfect for small to medium sized groups.
In Jabiru, Mercure Kakadu Crocodile Hotel provides full-service facilities, including a range of function rooms and outdoor event spaces to stage gala events. It is an ideal venue for team building activities, meetings, and events, featuring three modern meeting rooms, with the capacity to host groups from 25 to 250 delegates.
A new dining experience, Kakadu under the Stars, debuted recently, providing an atmospheric venue for up to 100 guests at the Warradjan Cultural Centre in Cooinda, which also allows exclusive entry to the cultural museum documenting Kakadu's 65,000 years of continuous habitation. Events can include delegate participation in art and craft activities, didgeridoo performances and lessons, and Indigenous star interpretations.
Kakadu is under three hours' drive from Darwin, or air transfers can be arranged with Kakadu Air to Jabiru or Cooinda in under an hour, which also provides opportunities to view scenic panoramas along the way.