Announced at AIME 2022 in Melbourne, the international and domestic campaigns position Australia top of mind as a business events destination.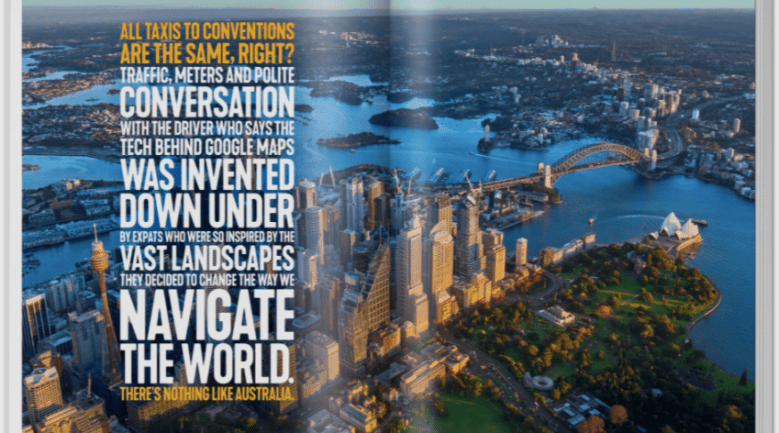 Tourism Australia's Business Events Australia (BEA) has launched two new marketing campaigns as part of its broader strategy to help support and fast-track the recovery of Australia's business events industry.
The first is a new brand campaign focusing on key international markets and will launch in the UK, Europe, North America, Southeast Asia, New Zealand and China, encouraging decision makers to hold their next event down under.
Supported by social media and PR, the international campaign is the first phase in BEA's broader marketing strategy aimed to position Australia for long term growth as a global leader in business events.
Speaking at the Asia Pacific Incentives and Meetings Event (AIME) in Melbourne, Business Events Australia head of distribution development and partnerships, Kelly Maynard said that now is the time to make sure Australia is top of mind as a business events destination.
"This global campaign is about reminding business leaders around the world that Australia has everything you would expect from a business events destination and so much more," Maynard said.
"Our message to business events decision makers is simple: Next time you're thinking about where to hold a business event, come and say G'day as there's nothing like Australia for business events."
The second is a domestic campaign which will drive demand for face-to-face events in Australia by promoting the value of in-person events.
As the next iteration of BEA's Event Here This Year strategy, the domestic campaign will remind local business events leaders that face-to-face business events are back and encourage businesses to get back to fostering workplace culture, morale and performance.
"Virtual events served their purpose when we couldn't gather, and now it's time to take events offline and zoom back in to in-person conferences and events and reconnect face-to-face because that is the best way to innovate, ideate and grow."
The business events sector contributed $36 billion to the Australian economy before COVID-19 and these campaigns aim to get back to those levels as quickly as possible.
"Our research shows there is a resurgence in confidence for the business events sector and the campaign leans into these trends to drive recovery.
"So, we're asking Australian businesses to event here this year. Not only because it will help them drive and achieve great things, but it will help the business events industry get back on its feet."