New events and exclusive food and wine experiences are on the menu for the much loved Ioesco restaurant in 2022.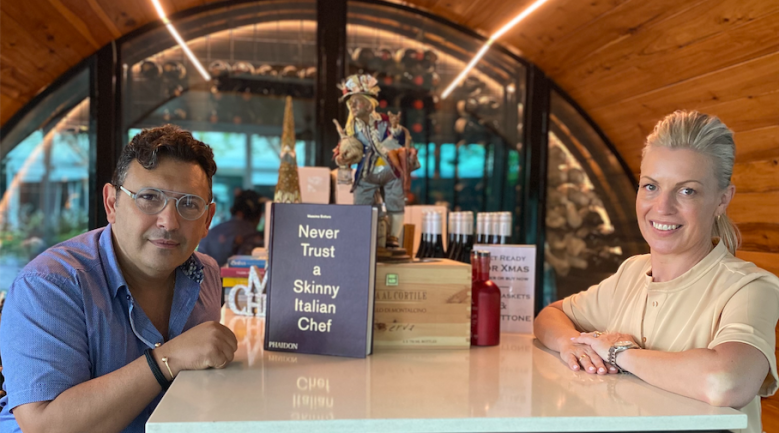 Restauranteurs and Ioesco managers Max and Amanda Alfieri.
Owner and operator of Bimbadgen Wines in the Hunter Valley, Mulpha Australia has expanded its hospitality portfolio with the purchase of Italian restaurant Ioesco in Queensland's Sanctuary Cove.
Restauranteurs Max and Amanda Alfieri, who have operated Ioesco since 2008, will continue as managers of the restaurant, with the support of the hospitality team at Mulpha and Bimbadgen.
The restaurant seats 120 patrons, with plans underway to extend the deck. It is available for full venue hire out and also has a private dining room for up to 30 guests seated, with the option of a set function menu or a la carte.
With the Alfieris staying on through the partnership, Mulpha general manager of hospitality, Belinda Stapleton said the company will ensure it continues the great legacy the couple have created over more than a decade.
"To celebrate the partnership of Ioesco and Bimbadgen Wines, Mulpha are working extensively with Max and Amanda in planning exciting new events and exclusive food and wine experiences for 2022.
"As well, diners at Ioesco will now be able to select premium Bimbadgen wines from the restaurant's walk-in cellar for dinner or for a catered function in the restaurant."
The traditional Italian family restaurant serves Ioesco founder and manager Max Alfieri's original recipes, which he said were cooked with passion and the freshest ingredients.
"This is a tradition that will continue at the restaurant with the support of the Mulpha and the Bimbadgen wine team," Alfieri said.