Some say that while the decision is good news for employees, it's likely to put pressure on businesses emerging from the pandemic.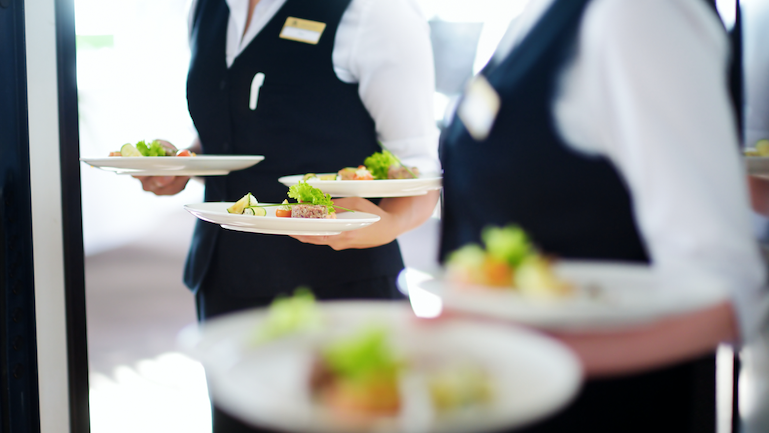 A decision to increase Australia's national minimum wage by 5.2 percent has been met with a mixed response by businesses in hospitality and accommodation, with some fearful that it will put a financial strain on businesses as they rebuild after the impact of the pandemic.
From 1 July 2022, the minimum wage will increase by $40 to $812.60 per week or $21.38 per hour, based on a 38-hour week for a full-time employee.
Minimum award wages above $869.60 per week, will get a 4.6 percent increase, while those below $869.60 per week, will get a $40 increase.
Tourism Accommodation Australia chief executive officer Michael Johnson said the increase is higher than expected.
"We always thought that a wage increase between 3 and 4 percent was very much on the cards," Johnson said.
"The 4.6 percent is a little higher than anticipated, however, with the current inflation rates it is understandable."
Johnson said that while the decision is good news for employees, it's likely to put pressure on businesses emerging from the pandemic.
"It will put additional financial pressure on our hotels which have been doing it so tough over the past two years. That's not to say we don't want to see our hard-working staff well remunerated – as we battle through a chronic worker shortage."
Hilton Area Vice President and Head of Australasia, Paul Hutton, welcomed the move saying it is an important part of attracting talent to a rewarding career in hospitality.
"The past two years have made it difficult at times to show the value of a career in hospitality, but it is this kind of recognition combined with opportunity for travel and countless professional development pathways that make all the difference," Hutton said.
"I know firsthand how rewarding a career in hospitality is, having started in the industry 38 years ago as a mini bar attendant with Hilton in Geneva. The diversity of opportunity working for a company such as Hilton has meant my career has been varied, and the adventure of a lifetime.
"I've lived in 11 countries (and counting), welcomed countless guests, and worked with incredibly motivated and inspiring teams across my career, and nothing brings me greater satisfaction than watching our team members build rewarding careers too."
Sidekicker, an on-demand staffing start-up, said it has noticed many businesses in the industry have already increased their rates to secure talent amid Australia's labour shortage.
"Over the past year, as worker shortages have increased competition to secure talent, we've seen businesses increasingly offering our Sidekicks – the casual workers on the Sidekicker platform – rates more than 5 percent above the minimum wage, on average," Sidekicker chief executive officer Thomas Amos said.
"In particular, the hospitality and healthcare sectors have increased their casual rates significantly, rising between 15-25 percent and up to and beyond 30 percent for certain roles compared to six months ago. Raising the minimum wage will be a welcome relief for workers, but for many businesses who employ temporary and casual workers through Sidekicker, the rate rise has already happened."