The move is part of the group's plans to expand its services nationally.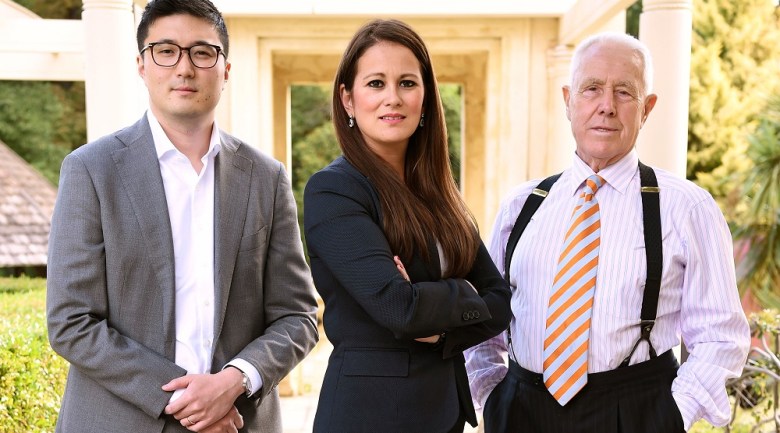 Capital Alliance CEO Mohan Du, Peter Rowland CEO Emma Yee and chairman Peter Rowland. Photo credit: Jim Lee
Melbourne-based hospitality company Peter Rowland has announced plans to expand nationally, with its Sydney business set to launch in April.
The news follows Peter Rowland's acquisition of a Sydney-based caterer, which allows the company to solidify its business in the New South Wales capital.
Peter Rowland CEO Emma Yee said the group is excited to launch the brand in more capital cities across Australia.
"The national roll out will commence in Sydney where we have held a number of commercial contracts since 2013," she said.
"Now, the acquisition of a Sydney-based catering company enables us to solidify our business in Sydney with a fully functional commercial kitchen and a set-to-go workforce."
Yee confirmed the company is on track to begin servicing Sydney-based businesses and private clients from April 2019.
Founded in 1962 by Peter Rowland, the eponymous business is one of the country's longest running hospitality companies and currently employs more than 2000 people.
In 2017, investment firm Capital Alliance acquired the business and has since re-positioned and strengthened the Peter Rowland brand.
Currently chairman of the business, Rowland said he is pleased with direction of the company.
"I built the Peter Rowland business from the ground up in Melbourne and it is with a great sense of pride that the brand will now launch across Australia under the leadership of our CEO Emma Yee," he said.
"We are very pleased that we will be able to be a major employer nationally and have the opportunity to deliver some of the country's best events."