Last held in Ōtautahi Christchurch 14 years ago, MEETINGS has returned to the South Island city with a bang, welcoming a record number of exhibitors to its shiny new convention centre, Te Pae.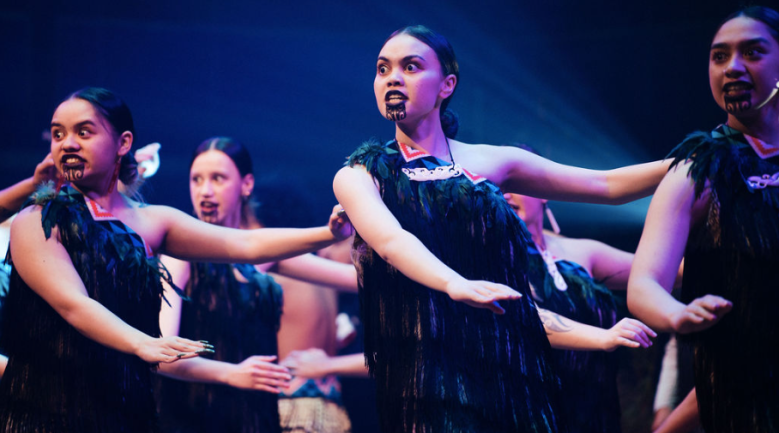 Traditional Maori Kapa Haka performance from Ngāi Tūāhuriri.
New Zealand's highly anticipated national tradeshow, MEETINGS 2022, officially opened on Wednesday morning at Te Pae Christchurch Convention Centre, welcoming a record number of attendees.
The two-day flagship exhibition from Business Events Industry Aotearoa (BEIA) was opened by New Zealand's Minister for Tourism and Economic Development, Hon. Stuart Nash, who acknowledged the importance of the business events sector and the crucial role it plays in the country's future success.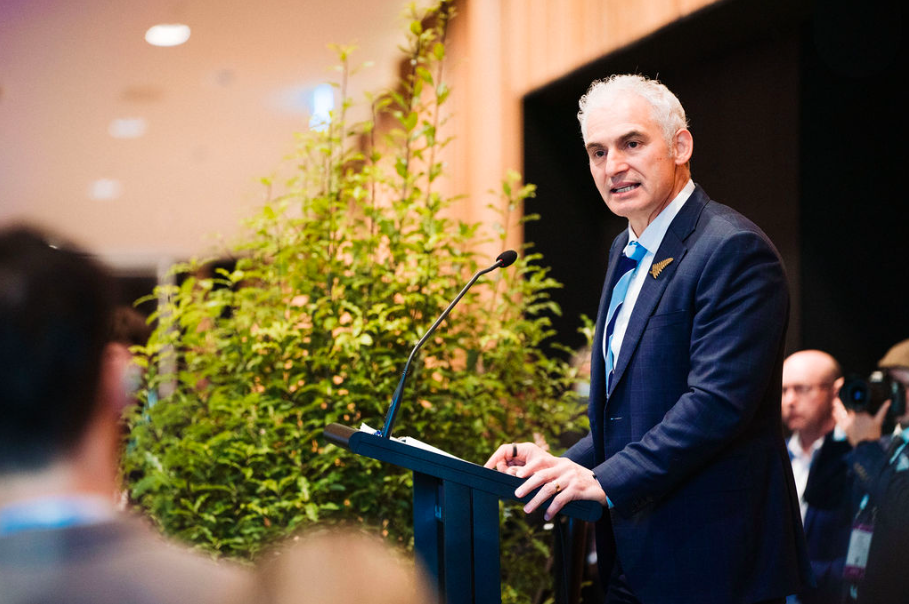 "All the data shows that international conference visitors actually spend more than any other visitor – they leave as storytellers and come back with their families and friends, and spend a lot of money," Minister Nash said.
He also spoke of the New Zealand government's backing of the tourism and business events industries, highlighting the government's $54 million investment in the recovery of the country's tourism industry in this year's budget.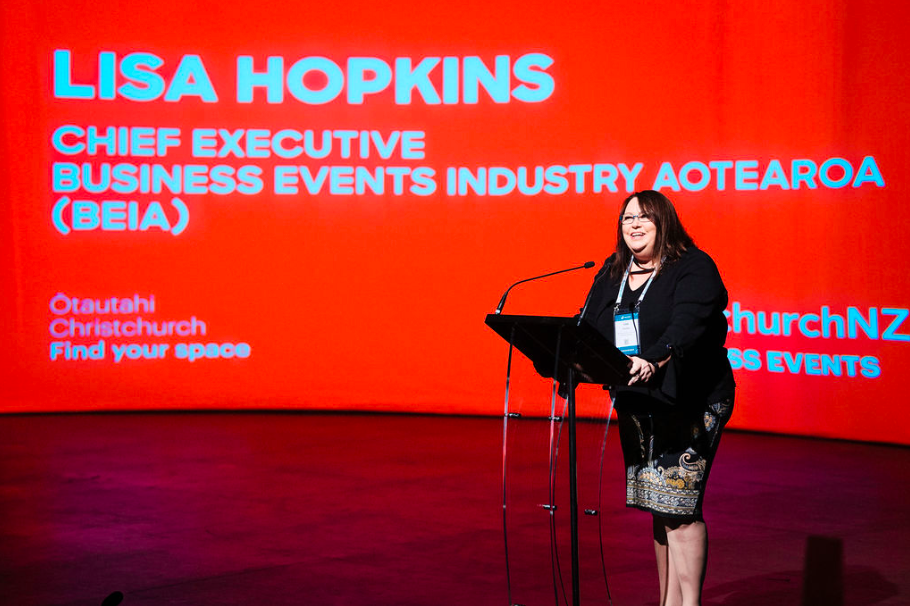 Last held in Ōtautahi Christchurch 14 years ago, MEETINGS has returned to the South Island city with a record number of exhibitors from 18 regions across 211 stands, and more than 400 buyers, including 110 from Australia.
BEIA chief executive, Lisa Hopkins said MEETINGS is a landmark event for New Zealand's business events industry.
"MEETINGS is the single most important event in the industry's calendar. This two-day event alone generates millions of dollars of business for an industry previously worth $1.5 billion each year," Hopkins said.
"Across two days of connecting, reconnecting, and doing business, we are giving real business opportunities to buyers and vendors, introducing new products, new regions, and showcasing new purpose-built infrastructure throughout the country.
"The energy, resilience and optimism of our industry are truly on show. The powerful cultural performances at our opening, and speeches of encouragement have inspired all of our guests."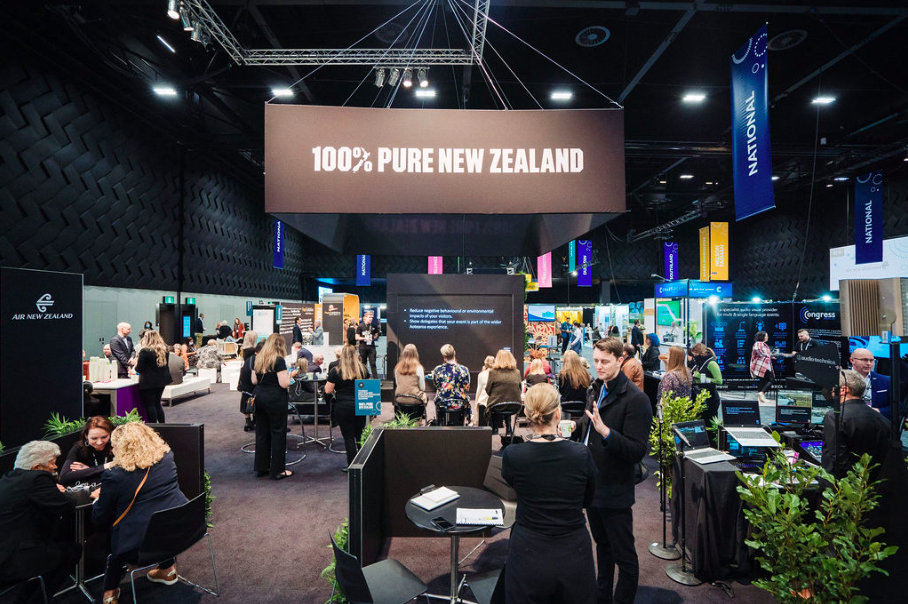 The annual event is being held at New Zealand's $450 million next-generation convention centre, Te Pae Christchurch, which recently opened after four years of construction.
"We are making the most Ōtautahi Christchurch's compact and beautiful central city, and of Te Pae's state-of-the art facilities. We are using all the new venue's expansive and impressively designed spaces, including the exhibition hall, auditorium, meeting rooms, and banqueting rooms overlooking the Ōtakaro Avon River," Hopkins said.
On Tuesday night, more than 650 people gathered at Christchurch Town Hall for the official cultural welcome ceremony, hosted by ChristchurchNZ and led by Minister Nash and Christchurch Mayor Lianne Dalziel.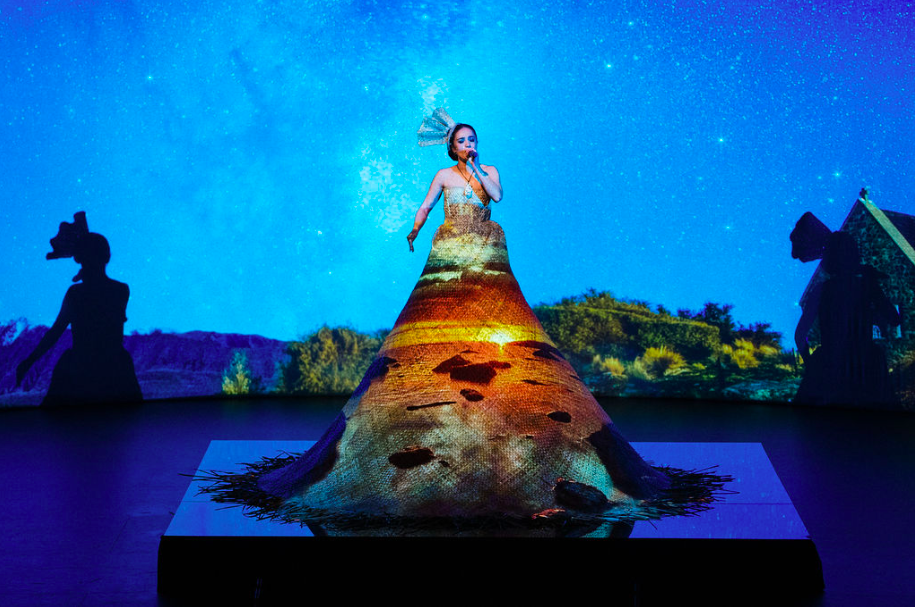 Guests experienced a truly heartfelt Kiwi welcome which included a beautiful traditional Maori Kapa Haka performance and a moving rendition of Dave Dobbin's "Welcome Home" performed by singer Stella Maris, who wore a flax-woven dress onto which stunning New Zealand scenery was projected.
MEETINGS 2022 event director Jen Henshaw said Venues Ōtautahi, which manages the town hall, perfectly captured the essence of Canterbury region's food basket with its award-winning catering.
"We know our guests enjoyed this chance to reconnect with familiar faces and make new connections, while experiencing the extraordinary kai (food) from around Waitaha, Canterbury," she said.
Images are courtesy of BEIA and Smoke.