The convention centre already has a number of exciting events lined up before the end of the year.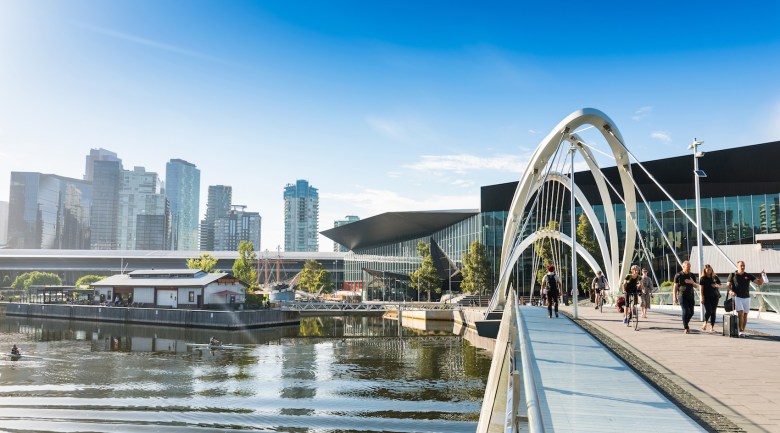 Melbourne Convention and Exhibition Centre (MCEC) will reopen Friday 5 November, with increased capacities including up to 5,000 attendees in some spaces.
Under the updated Victorian Government roadmap, MCEC can host fixed-seating indoor events at 75 percent capacity, up to 1,000 guests, while standing and non-fixed-seated indoor events will be limited to one person per four square metres.
Outdoor events can go ahead with one person per two square metres, up to 5,000 attendees.
Victoria is expected to reach its 80 percent vaccination milestone this week, which will see further easing of COVID-19 restrictions, including intrastate travel, come into place from this Friday.
Events coming to MCEC this November include the annual Starlight Children's Foundation fundraising dinner, new immersive digital art gallery THE LUME Melbourne, and the return of in-person end-of-year celebrations for school leavers.
MCEC chief executive, Peter King said he is excited to see the venue welcoming customers and visitors back through the doors.
"MCEC is recognised as an important contributor to the State of Victoria, and we are proud to have robust COVIDSafe practices in place ensuring we're ready and able to host events of all sizes safely," King said.
"We already have a number of exciting events ready to go and we can't wait to open our doors and get back to what we do best."
Under Victoria's Public Event Framework, all capacity restrictions for both indoor and outdoor events will be lifted once the state hits 90 percent full vaccination target in November.
While masks will no longer mandated indoors, all event staff and guests will still be required to be fully vaccinated. Events will also be expected to follow COVIDSafe regulations, while state significant venues hosting major events will need to have approval of their COVIDSafe venue plan.