Christchurch City Council and Vbase Ltd confirmed on Friday the business will now be governed and managed by Council.
Christchurch City Council and Vbase Ltd confirmed on Friday (June 10) the business will now be governed managed and managed by the Council.
The decision is a result of Vbase's deteriorating financial position due to factors outside ofthe company's control. Vbase has been impacted by changes to the tax law around eligibility of depreciation on buildings also by the February earthquake with three of its four venues closed.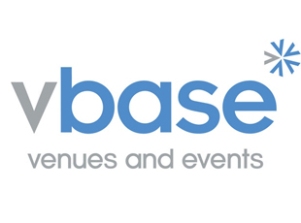 A statement sent jointly by Vbase and the Christchurch City Council indicated the decision was based on achieving most cost effective outcome.
Vbase Ltd owns and commercially manages the Christchurch Convention Centre, Town Hall for the Performing Arts, AMI Stadium and CBS Canterbury Arena for community benefit –economically, socially and culturally.
Mayor Bob Parker thanked the board and management for their professional approach, saying that rebuilding Christchurch post earthquake would be complex challenging. Council is leading the urban redesign of the central city and rebuild of critical public infrastructure.
"It will take time to rebuild the venues and the associated businesses and bring visitors and events back to the city. While the Vbase business, people and achievements are highly valued, Council has decided to take the governance and management of Vbase 'in house' during the venue rebuild and business recovery phase," said Parker.
Along with Vbase Board of Directors, Chief Executive Bryan Pearson is committed to leading and expediting a smooth transition.
Pearsopn said he hopes many of the key Vbase staff will continue to work in the new structure and that he is personally and professionally very committed to ensuring a smooth process for all stakeholders.
"My focus as chief executive will be completing the downsizing and restructuring transitioning partner stakeholder relationships over coming weeks."
Latest information indicates that AMI Stadium may now need to re-open in stages through 2012. There is continuing uncertainty about the future of Christchurch Town Hall for Performing Arts and the the Christchurch Convention Centre. Assessments are continuing however it's anticipated both will remain closed until at least end 2013.