Meetings 2012, New Zealand's premier business tourism exhibition will offer nearly 20 new exhibitors this year in Auckland
Meetings 2012, New Zealand's premier business tourism exhibition will offer nearly 20 new exhibitors this year in Auckland.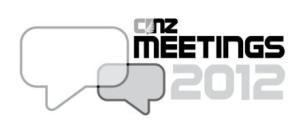 Held annually, Meetiongs is an opportunity for suppliers and operators of a diverse range of venues, products and services to meet under one roof with conference and incentive travel planners from throughout Australasia.
This year's exhibition, which is being held at Auckland's SkyCity Convention Centre on June 13 and 14, has attracted more than 170 exhibitors.
"We're thrilled to see so many new exhibitors joining us this year. They all have exciting products and services to offer and their participation highlights the growing diversity of our industry," says Meetings event manager Jeanette Stanton.
"We're really looking forward to introducing our buyers to some new suppliers and showing them just how much our small country has to offer.''
Among the new exhibitors bouncing onto the stage at Meetings 2012 is the Kawerau Bungy Centre run by A J Hackett Bungy.
The centre has been recently refurbished and can now cater for up to 800 people for functions ranging from sit-down dinners to product launches and cocktail parties.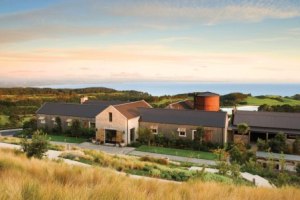 The Farm at Cape Kidnappers is one of several first-time properties exhibiting at the show this year.
"This is our first Meetings attendance in many years and we are very excited to have the opportunity to re-launch the Kawarau Bungy Centre venue with its new capacity and layout. Additionally it is a great chance to cement the place of Auckland Bridge Climb in the conference and incentive market," said Kawerau Bungy Centre business manager Richard Mackley.
Theming company Cut The Mustard is another of the new exhibitors. It is expanding its operations nationwide and is hoping to use Meetings to secure new business.
"It's our hope that at Meetings 2012 our brand is not only recognised and reinforced, but that we also meet some new clients and members of the industry and spread our mustard magic," said Cut The Mustard's creative director Lizz Santos.
"It's time to show our experience, quality of services and exceptional theming abilities to a wider market on an official national level.''
The Lodge at Kauri Cliffs, The Farm at Cape Kidnappers and Matakauri Lodge will also be showcased at Meetings for the first time.
Louise Smythe, director of sales and marketing for the three luxury North Island properties, says Meetings offers a unique opportunity to network with key decision makers in the niche corporate/incentive/event market.
"The corporate and incentive market is incredibly important for our collection of privately owned luxury properties," she says.
The team from the Methven Heritage Centre in mid-Canterbury know the value of attending Meetings; they made their debut at the exhibition last year and are returning again to renew the contacts they made and establish some new ones.
"We are keen to tell people about our new theatrette, art gallery and on-site visitor attraction which are superb additions to our product," says Jackie Hunter-Leatham.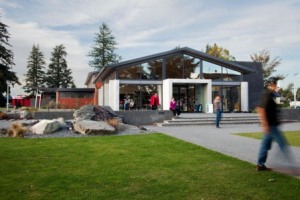 Canterbury's Methven Heritage Centre will also debut at the show this year.
At Meetings last year 86% of exhibitors walked away with business leads. An independent evaluation of the two-day exhibition showed that in excess of $32m worth of business was generated as a direct result of the connections that were made during the event.
Conventions & Incentives New Zealand (CINZ) chief executive Alan Trotter is hoping this year's exhibition will prove even more successful.
"A lot of key decisions will be made as a result of what happens over the course of Meetings so it is important that exhibitors are at the top of their game and seize with both hands the opportunities that the exhibition offers them," Trotter said.
"We're working in a competitive environment and we have to work hard to sell New Zealand as a destination if we want to continue to get a share of the valuable conventions and incentives market."