The venue is celebrating Global Exhibitions Day with the announcement of a bumper line-up of exhibitions scheduled across this month.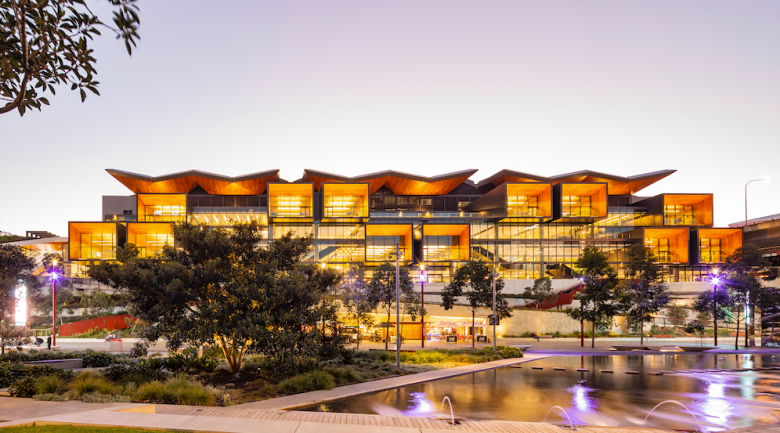 ICC Sydney
International Convention Centre Sydney (ICC Sydney) has marked Global Exhibitions Day with the announcement it is expecting to welcome 64,000 people through eight trade and consumer exhibitions scheduled this month.
The bumper month follows the Centre's successful delivery of 22 exhibitions in the first five months of the year, which attracted 125,000 attendees.
After two years of significant disruptions caused by the pandemic, the pent-up demand has placed the exhibition market back on track for a rapid recovery with a robust line-up of exhibitions on the Centre's calendar.
ICC Sydney chief executive officer Geoff Donaghy said exhibitions were an extremely important market segment for Sydney that accelerated trade and investment, face to face networking and provided a platform for innovation and entrepreneurship on the show floor.
"On this Global Exhibitions Day, it is encouraging to see the exhibitions market continue to deliver significant benefits to Sydney and New South Wales with direct and indirect attendee expenditure boosting the state economy and positively impacting suppliers," Donaghy said.
"Not only are opportunities created for businesses on the expo floor, the economic impact of these shows and the audiences they attract, are enjoyed by Sydney as well as regional economies."
This week, the ICC Sydney will welcome Oliver Kinross' Sydney Build Expo for the first time, with four of the venue's exhibition halls housing more than 500 exhibiting organisations as they interact with 30,000 attendees.
Sydney Build Expo managing director APAC, James McKenzie, said after meticulous planning with the ICC Sydney team, the exhibition was ready to resume its place as the best attended construction event in Australia.
"The support from the whole team at has been exemplary – from event management services to logistics and exhibitor services, the venue team has been a real contributor in the successful planning of our exhibition, and after the last two years of global disruptions, we are encouraged to see a confident return to in person exhibitions," McKenzie said.
In another first for the venue, Australian Manufacturing Technology Institute's Australian Manufacturing Week will welcome 6,000 attendees and 180 exhibitors over four days, with the event occupying two halls.
Other exhibitions include the 2022 Sydney Property Expo (3-5 June), Fitness + Wellness Australia (16-17 June) and the Good Food & Wine Show (24-26 June) which is celebrating its 21st year in operation.