Neighbourhood Earth will launch ICC Sydney's entertainment events schedule on 19 November.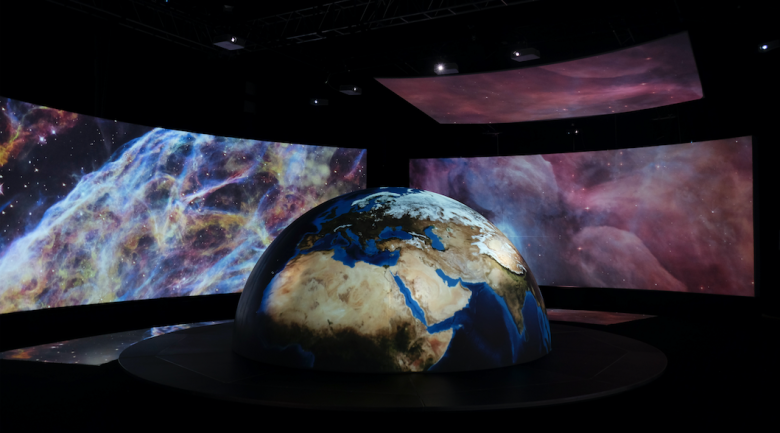 Neighbourhood Earth, an interactive and immersive space event, launches 19 November at International Convention Centre Sydney (ICC Sydney), kicking off the venue's entertainment events schedule.
Presented by M Live, the award-winning event marks a restart for events and is expected to attract thousands of visitors to the Centre and Sydney's CBD.
M Live chief executive officer Emma Triggs said that ICC Sydney was chosen as the host venue due to its exceptional capabilities and health and safety standards.
"In selecting a venue, it was important for us to collaborate with a world class operator that is as committed to raising the bar for audience experiences as well as health and safety practices as we are," Triggs said.
"The event is anticipated to draw an audience of 150,000 and we have the utmost confidence that our collaboration with ICC Sydney will ensure patrons not only have an out of this world experience at the event, but a safe and seamless one too."
ICC Sydney chief executive officer Geoff Donaghy said after nearly 16 weeks in lockdown, people are seeking in-person experiences and experiential events delivered on this.
"Welcoming an event such as Neighbourhood Earth solidifies the return of our entertainment events calendar as we progress on the road to recovery," Donaghy said.
"This is timely to meet the demand for in person connections that will reinvigorate the experience economy."
ICC Sydney has confirmed numerous entertainment events between November 2021 and December 2022, with a host of events yet to be announced.
All events held at ICC Sydney continue to be delivered in line with the venue's rigorous ASM Global Venue Shield program and EventSafe Operating Guide while meeting the current New South Wales Government regulations.