A 'slower than forecast' rollout of the Federal Government's vaccination plan was cited as one of the deciding factors.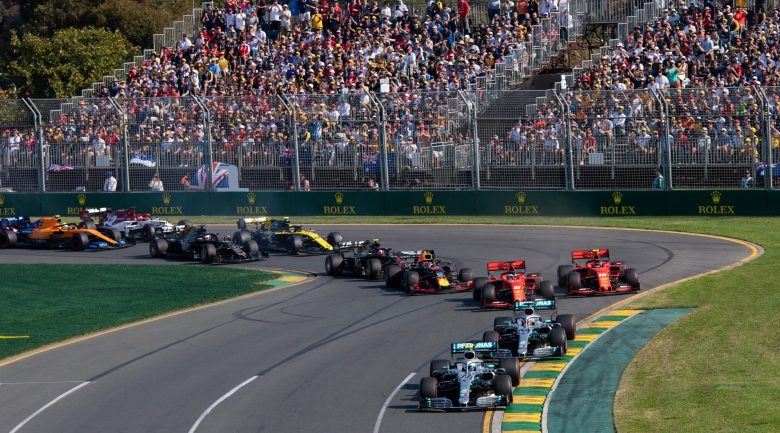 The 2021 Formula 1 Australian Grand Prix has been cancelled
In a major blow for Australia's events sector, the Formula 1 Australian Grand Prix and MotoGP have been cancelled for the second year in a row.
Announcing the news earlier this week, the Victorian Government confirmed the 2021 events will not take place due to the ongoing effects of the global pandemic and "a slower than forecast rollout of the Commonwealth vaccination program".
The MotoGP at Phillip Island and the Albert Park Formula 1 had been scheduled for 24 October and 21 November respectively.
"It's very disappointing that these much-loved events can't proceed but this is the reality of the pandemic – but until we get much higher vaccination rates we cannot return to more normal settings," said Victorian Minister for Tourism, Sport and Major Events Martin Pakula.
"We are getting to work on plans for 2022 immediately and can't wait to welcome the world's best drivers and riders and all motorsport fans back to Albert Park and Phillip Island."
Cancellation a 'devastating blow' for the industry
Event professionals took to social media to share their disappointment following the news.
Event operations manager Jarrad Thessman said it the news was "another devastating blow for GP fans and industry peers alike".
"This is most definitely not the first cancellation for our industry, and dare I say, won't be the last…but it's the small businesses who will continue suffer the most. 16 months and counting."
Another user described the decision as a "sad reflection of how far behind Australia now is in the post-COVID new normal".
Simon Thewlis, who represents the Save Victorian Events lobby group, acknowledged the sad news, but said the wider event industry must also be recognised.
"We are saddened by the loss of every event – whether it is a conference for a not-for-profit group, a product launch, a community festival, or the Grand Prix. They are all important," he said.
"Sadly, Victoria has lost over 100,000 events over the last year. This has had a huge impact on the event industry, but also on our communities and our state.
"In economic terms the 'major events' make up just 5 per cent of the $12+ billion event industry in Victoria, so we also need to think about the other 95 per cent of events."
Mid-sized events the way forward
Thewlis believes the way forward should be less about "a few very large events".
"The answer is a lot of more modest-sized events to rebuild – community by community, business by business and sector by sector. Events that can be happening now," he said.
"Most events are limited to just 300 people (at one person per four square metres) with no roadmap for higher capacities – yet football games can happen with 25,000 people.
"There are many events that could be happening today. We need to work together to get them happening again."