As a first-time visitor to Rockhampton, it's best to leave your assumptions at the gate lounge because the city will deliver the unexpected at every turn.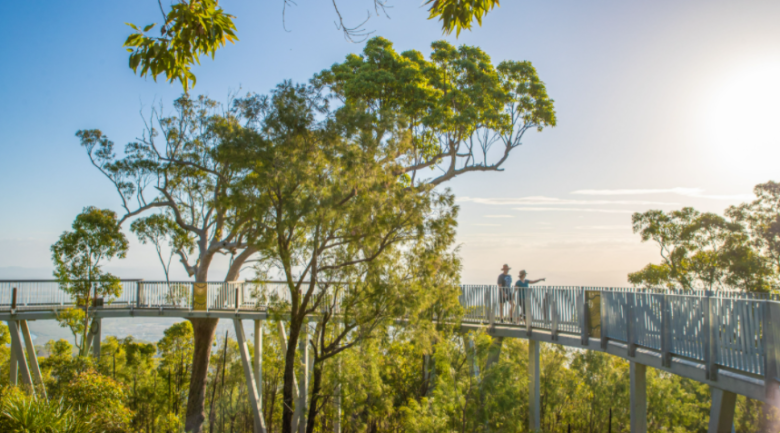 There's a few things that often spring to mind when you think of Rockhampton, the unofficial capital of Central Queensland. While 'beef and barra' are certainly a large part of its identity, Rockhampton, home of the Darumbal people, is coming into its own as a creative, forward-thinking region with loads of event expertise.
On the recent business events famil organised by Advance Rockhampton, a select group of organsiers were given the chance to experience the region first-hand and see the possibilities on offer for events. As one of the locals told the group, Rockhampton "punches above its weight", and after spending just three days in the region, the entire group could attest to the fact that Rockhampton delivers beyond expectations, on many fronts.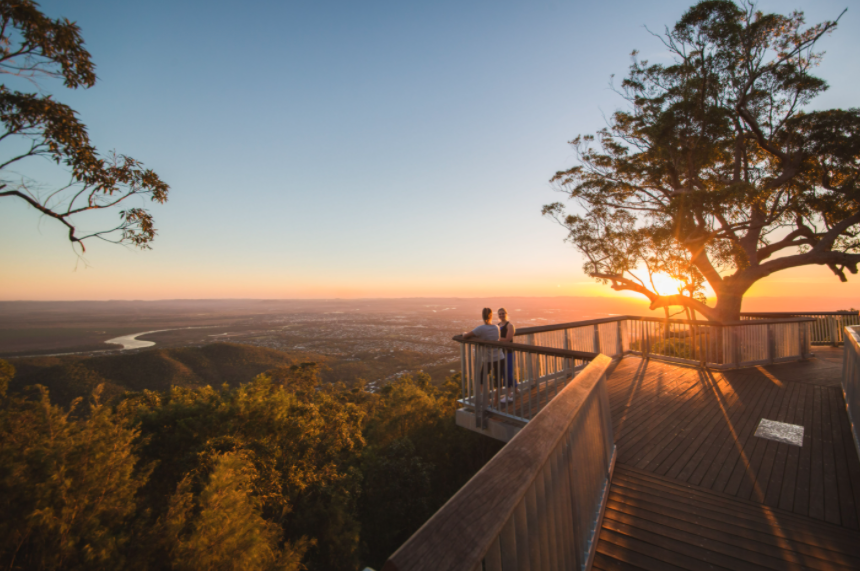 A collaborative approach to events
The region showcases its event capabilities with a calendar of major public and business events throughout the year. Most notably, the cattle industry's national exhibition Beef Australia, or Beef Week, takes over the city every three years, transforming event venues and blank canvas spaces into a week-long program of events. The event sees venue operators and suppliers across the city come together in collaboration, as some 100,000 people pass through the gates throughout the week.
The famil group saw the city's collaborative nature in action at the annual Pop-Up Polo, a day of entertainment, hospitality and sporting. The event was a testament to the region's creative and highly professional suppliers who come together to deliver events, covering everything from styling through to audio visual.
Another prime example of this was during Advance Rockhampton's All Stars dinner held at Headricks Lane, a sophisticated brewery, restaurant and event venue in the CBD. With its dramatic arched windows and exposed brick walls, the upstairs event space was transformed into a progressive dinner showcasing three caterers, Headricks Lane, Olive Catering and Riverston Tearooms, and three expert stylists Lilly & Lotus, Vintage Hire and CQ Party Hire, who each brought their own flair and flavour to the experience.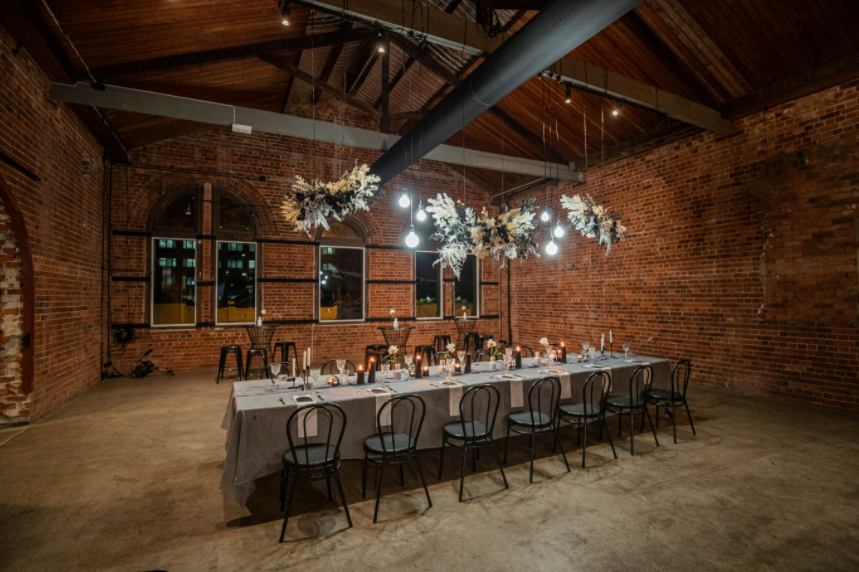 Surprises at every turn
For the duration of the famil, the centrally located Empire Apartment Hotel was the home base for delegates, offering spacious, contemporary accommodation. The hotel has an impressive focus on sustainability, with eco-friendly solutions throughout the entire property and no single-use plastic in sight. At 120 rooms, the Empire Apartment Hotel is Rockhampton's leading 4.5-star property and offers 24-hour reception, on-site dining options and a conference space.
In a prime location on the Fitzroy River, waterfront restaurant Boathouse is a fine example of the premium hospitality Rockhampton delivers. Here, delegates enjoyed a fresh, share-style brunch and were greeted with a traditional Welcome to Country by Darumbal dancers and elders. Meaningful indigenous experiences can be incorporated into group programs in various ways, such as on-country tours and bush tucker workshops with elders.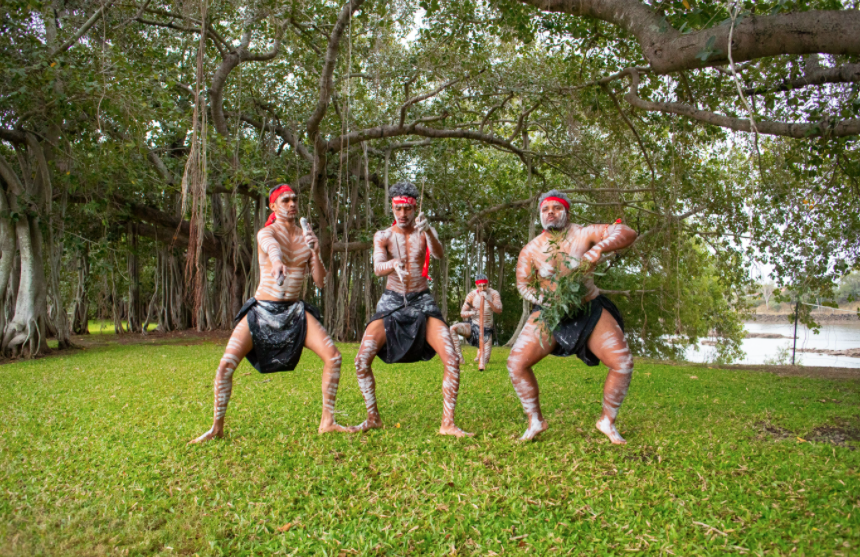 Rockhampton's focus on warm, local hospitality extends through to its vibrant range of bars, cafés and restaurants, many of which double as event spaces too. Dingles Café Bar is renowned for its country hospitality and focus on local food producers, and also boasts a private dining space tucked away from the main dining area. For an afternoon networking or team-building event, groups can head CocoBrew, Rockhampton's very own whiskey lounge, with more than 75 drams on offer. The venue also has a dedicated conference room and a sophisticated boardroom perfect for meetings or private dinners.
Blank canvas spaces invite creativity
While the city is without a major purpose-built convention centre, it offers a number of large, flexible spaces that can be transformed for events. The Rockhampton Showgrounds' 2,000 square metre pavilion is a fantastic blank canvas for exhibitions and large gatherings, while the iconic Pilbeam Theatre is an artistic backdrop for seminars and conferences for groups of more than 900 delegates.
Developments are underway throughout the region to further upgrade and enhance the visitor experience. Most notably, the Rockhampton Museum of Art is currently under construction, with the three-level contemporary gallery expected to open at the end of the year. There will be a number of creative spaces for business events, with almost 5,000 square metres of the venue available for events, think long-table dinners among the art.
For an all-encompassing business and conference centre, Korte's Resort features six function spaces including a purpose-built conference room and the Lake Deck for outdoor events. Or give your program a quintessentially 'Rocky' experience with a venue takeover at the Great Western Hotel, home to Professional Bull Riding Australia with its very own arena. The hotel can be used for rodeo events, concerts and large banquet dinners for a distinct Aussie touch.
Rocky delivers above and beyond what you might expect from a Central Queensland town. While it has that local, country hospitality you would hope to find, there's also a refined side to the city that continues to draw business events to the region. But most importantly, the city is full of creative, forward-thinking venue operators and suppliers who are eager to create unforgettable events.
Must-do Rocky Experiences
In the treetops


Mount Archer's Nurim Circuit, a 500-metre elevated boardwalk, is a great vantage point for taking in views across the city and the Fitzroy River. Up here, local Darumbal elders can host workshops and on-country experiences for groups.
Cruising along the river


The Fitzroy River Cruise is a great way to start a program, giving delegates an opportunity to cruise past Quay Street and get a feel for the city. River Cruises CQ can even provide morning or afternoon tea on board.
Exploring ancient caves


Rockhampton's oldest playground, the Capricorn Caves, takes visitors inside a breathtaking cave system 390 million years in the making. The Cathedral Cave is a stunning backdrop for performances and events.
Garden dining


The Rockhampton Botanic Gardens offers open-air spaces, including an option to dine under the 150-year-old canopy of Banyan fig trees. Within the gardens, the Rockhampton Zoo is a great experience for a post-conference tour.