After nearly three years, the canine community will reunite at Australia's biggest dog show later this year.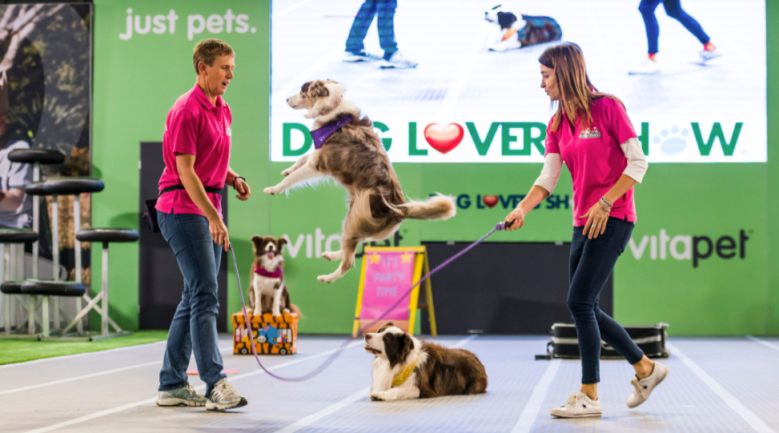 Dog enthusiasts and owners can once again get together to celebrate and learn about all things canine, at the Dog Lovers Show when it returns to Sydney and Melbourne later this year.
After a nearly three-year hiatus, Australia's largest dog show will make its highly awaited return to Sydney Showground at Sydney Olympic Park on 6-7 August and Melbourne Exhibition Centre on 14-16 October.
"Anyone who loves dogs deeply and wants to better understand their pets will be rewarded by attending our Sydney and Melbourne Shows this August and October when Australia's largest and leading fur-focussed-festival makes a triumphant return,"Dog Lovers Show founder and chief executive officer Jason Humphris said.
Since the start of the COVID-19 pandemic, the rise in pet ownership across Australia has risen dramatically to an estimated 30.4 million pets, with a particular boom in dog ownership resulting in more than one million new dogs welcomed into homes since 2019. Nationally, 69 percent of households now own a pet, which is up from 61 percent just two years ago.
"The timing is ideal to provide thousands of 'pandemic pet parents' with trusted, reliable information from the country's most trusted pet experts.
"Many new dog owners had been thinking of welcoming a new pup and the pandemic gave them the time to be actively present at home to 'on-board' the pooch they have dreamed of for so long.
A huge thanks to our loyal Exhibitors who have stuck by us and to the dog loving community who are clearly excited to be returning to our live events with pre-sale tickets selling out in record time!" Humphris said.
The stars of the show as always are the dogs, and visitors can meet and interact with around 1,000 dogs, representing more than one hundred breeds. The Show's program has also been re-invigorated to cater for the thousands of new dog owners expected to attend with essential tips on training, nutrition, separation anxiety, puppy proofing, canine mental health and overall wellbeing.
Other show highlights include Australia's biggest supermarket for dogs with stacks of new products, 'Doglympics' Arena Show where dogs will compete on a Ninja obstacle course, more than 40 free educational talks from some of Australia's leading dog and animals experts, and the 'Insta-Pooch' red carpet which will see four-legged social media celebs strut their stuff.