The sustainability and wellness focused hotel group is shaking up the corporate meetings and events space by incorporating a range of new mindfulness activities and initiatives for busy delegates.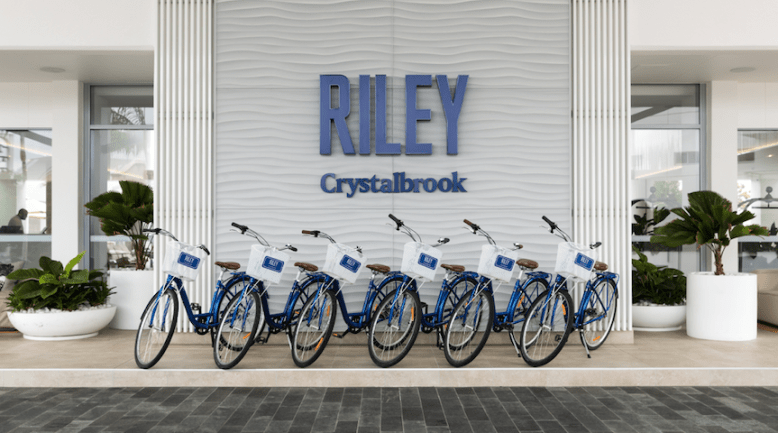 Tapping into the rising trend for work wellbeing, Crystalbrook Collection has launched 'Meet Mindfully' – a cleaner, slower, more conscious way to travel and gather for meetings and events.
Designed to remove the stressors and environmental pressures of conventional corporate meetings, the new initiative focuses on facilitating meetings of purpose and value, with each Crystalbrook property offering its own unique activities and local destination experiences.
At Crystalbrook Byron, delegates can partake in guided sound healing, palm weaving and forest bathing. At Crystalbrook Kingsley, they can try their hand at gin blending or take in the local Newcastle sights with a walking tour, while Crystalbrook Vincent in Brisbane offers laughter therapy and a Sketch 'n Sip class.
The three Crystalbrook properties in Cairns – Riley, Bailey and Flynn – offer painting classes, a Beehive workshop and Dreamtime walk experience complete with BBQ lunch, Aboriginal performance and boomerang activity.
"Crystalbrook's goal is to provide attendees with the space and culture that heroes the local environment, while also being empowering," Crystalbrook chief executive officer Geoff York said.
"We want guests to leave meetings at Crystalbrook feeling invigorated, both professional and personally."
All properties will also feature overarching sustainability and wellness initiatives such as a technology power-down plan, biking around the block, paperless communications, no plastics policy, recycled waste, and the use of local produce, to name just a few.