Ardent, the owner of Dreamworld, reaffirms its focus on theme park safety with another new appointment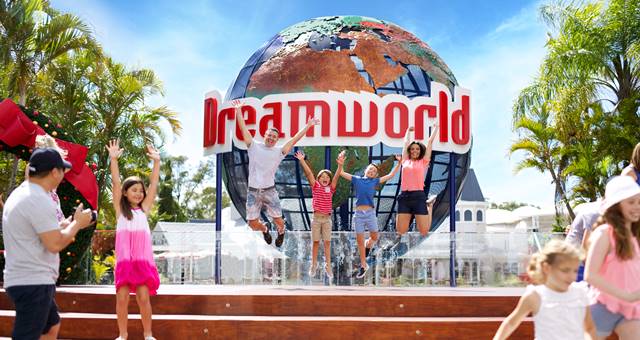 Dreamworld's commitment to implement global best safety practice has been bolstered with the appointment of Geoff Sartori, an independent external safety adviser to the Board of the theme park's owner, Ardent Leisure.
Sartori, formerly the Group General Manager of Group Safety and Principal Safety Advisor at Qantas Airways, will support the Ardent Board and management across all aspects of its operations.
His appointment follows the malfunction of the Thunder River Rapids Ride which killed four riders in 2016.
On Sartori's appointment, Ardent Chairman Gary Weiss said: "Ardent continues to implement safety initiatives across its theme park operations, with ongoing support from external specialists and restructured executive team".
"I reiterate our public undertaking to implement all Coronial Inquest recommendations in consultation with Workplace Health and Safety Queensland and the theme park industry."
"There is no greater priority for Ardent than striving for the highest level of global best practice safety standards throughout our entire operations. Ardent is absolutely committed to the safety and welfare of our guests and employees.
Weiss then delivered an apology to the families affected by the tragedy.
"On behalf of the Board and our team, I again say how sorry we are to the families and all those so deeply impacted by this tragedy."
Sartori's appointment complements the appointments, announced on 1 July, of Nicole Noye, Phil Tanner as Director of Safety and former Queensland Police Inspector Mike McKay APM as Director for Culture, Community and External Relations.
Dreamworld acting CEO Nicole Noye said the park continues to implement parkwide safety initiatives across all its rides, attracts, safety systems and procedures,
"These continuous improvements follow on from the comprehensive three-tier engineering and safety review of rides and attractions that commenced at the end of 2016.
"A substantial focus of park safety relates to safety systems and procedures and not all safety measures will be obvious to our guests.  However, such measures are in place to ensure our guests' and staff safety.
By way of example, recent safety initiatives implemented at the park include:
An all of park evacuation drill which took place on 31 July 2018 prior to park opening. The drill was attended by Dreamworld staff and representatives from the Queensland Police Service, Queensland Fire and Emergency Services, and Workplace Health and Safety Queensland
pre-opening and post-closing safety drills and ride-specific evacuation drills with staff members.  These are ongoing
procurement of a new safety management system; and
planning and development for the new Dreamworld Training Academy.