Event organisers looking to hold an event in Geelong now have a handy digital tool to assist their event planning.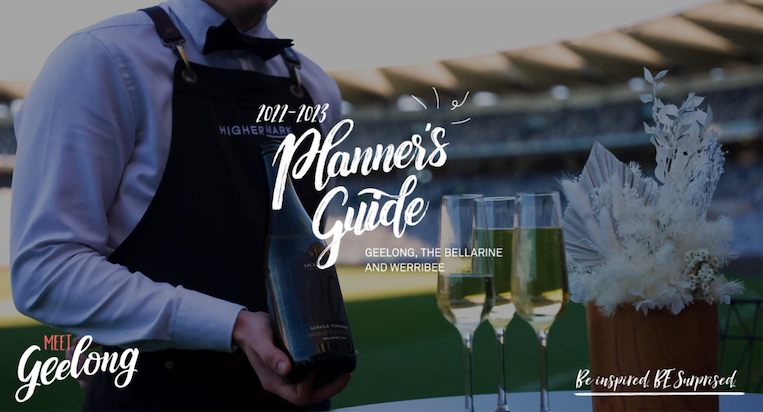 Business Events Geelong's bi-annual Planner's Guide has gone from hard-copy to digital, bringing a paperless solution to event organisers looking to hold their event in Geelong.
With the majority of the industry's workforce working from home last year, the bureau recognised the need for event planners to have an easily accessible digital tool for finding the perfect venue, experience, or service provider.
The 81-page interactive guide is the first of its kind for the region, which Business Events Geelong manager Mark Day said is a one-stop-shop for event organisers looking to plan their business events in the region.
"We are proud to present our 2022 Planner's Guide in a format that is not only highly interactive and easy to use, but its paperless format treads lighter on the earth, too," Day said.
Hosted on the Embrace Interactive platform, the guide includes information on each region, how to access the destination, and a list of service providers, venues and activities covering Geelong, The Bellarine, Queenscliff, Point Lonsdale and Werribee.
Each venue and experience listing features capacity information, an overview of the offering, and direct links to social media pages and websites.