The return of international business events has put the Centre back on track to delivering pre-pandemic levels of contribution of up to $900 million annually.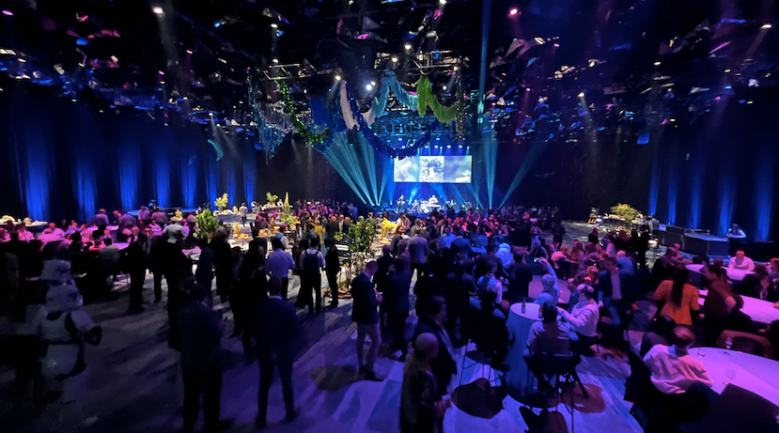 20th International Conference on Soil Mechanics and Geotechnical Engineering (ICSMGE) 2022. Image credit: ICC Sydney
The Autumn season has proved a busy and successful one for International Convention Centre Sydney (ICC Sydney), which recently hosted 150 restriction-free events, drawing 300,000 visitors to Darling Harbour and the Sydney CBD.
With the return of international business events this month attracting a large number of visitors into the city, and a host of events scheduled over the coming month, ICC Sydney is back on track to achieving pre-pandemic levels of economic contribution to the broader economy.
"Events this Autumn have the potential to deliver $130 million in visitor spend in the local economy, setting us back on our course to return to achieving $900 million in delegate spend annually," ICC Sydney chief executive officer Geoff Donaghy said.
"We know that events need an activated and energised CBD to be successful and provide positive experiences for attendees, but the converse is also true — business and entertainment events are essential in energising and activating the CBD."
ICC Sydney's recent large scale events have demonstrated continued consumer confidence with successful exhibitions including Reed Gift Fair which attracted 23,000 attendees and the Australian Tattoo Expo attracting a further 10,000 to the venue's exhibition centre.
The success of events at ICC Sydney such as Source Co.'s Source Kids Disability Expo 2022 displays the confidence in the community to get back to attending events, with 2,700 people interacting with 138 exhibiting organisations at the venue over two days.
Live entertainment events Paw Patrol Live! and Crowded House collectively attracted diverse audiences of 27,000 attendees. NSW Government's star studded Premier's Gala Concert brought together a further 14,175 people over two days to Aware Super Theatre.
The Great Australasian Beer SpecTAPcular, Snow Travel Expo, Autumn Home Show and Mind, Body Spirit Expo are all set to take place within the bumper season.
With borders open, Committee for Sydney chief executive officer Gabriel Metcalf said Sydney was all set for a comeback, better and stronger than before.
"When you look at what's going on to get people travelling again – ICC Sydney is core infrastructure that underpins Sydney's economic performance, attracting global talent and giving them a reason to stay and spend time here."