The convention centre has secured an estimated $144 million worth of direct expenditure to the State's economy, sending a strong message that business events are returning to pre-pandemic levels.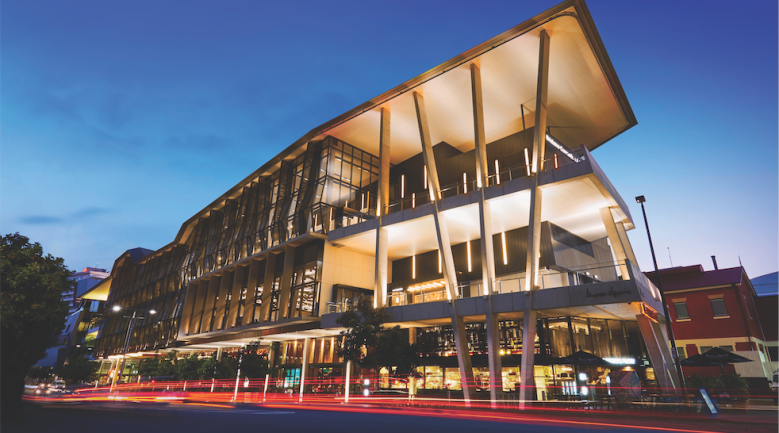 Brisbane Convention & Exhibition Centre.
Brisbane Convention & Exhibition Centre (BCEC) secured 77 new conventions during 2021, worth an estimated $144 million in direct expenditure to the Queensland economy, sending a strong message that Australia's business events are on their way to pre-pandemic levels.
The events are expected to bring in 50,000 delegates to Brisbane, generating 245,000 hotel room nights which will have a flow-on effect on local hospitality and tourism businesses. This offers strong evidence that business events will be a key driver of the visitor economy's recovery going forward, with BCEC responsible for more than 70 percent of delegate stays and visitation to Brisbane and Queensland.
While the economic value of these global and national events is huge, they will also play a significant role in driving innovation and knowledge value and expertise across a range of Queensland's key industries, including technology, transport, population, healthcare, science and research.
BCEC general manager Bob O'Keeffe AM said the reopening of borders and resumption of international flights, as well as a very strong and evident desire for face-to-face meetings, was driving momentum in the industry, with the Centre forecasting more than 800 events through to the end of 2022.
"It is proven that Business Events have wide and enduring benefits associated with knowledge transfer and international collaboration, and everyone wants to regain that," O'Keeffee said.
"Brisbane's infrastructure development has already begun, and with the boost of further investment as part of the official Olympic Infrastructure program, Brisbane and the Centre's appeal as a business events destination is expected to skyrocket."
BCEC's long-term partnerships and collaboration with Brisbane's science and research communities through its Convention Advocates Partnership is an influencing factor in attracting high calibre scientific meetings to Brisbane.
Among these is the International Population Conference in 2025, which will bring the world's leading experts in Population Research to Australia for the first time in the event's 93-year history.
Other several large-scale events include three events set to deliver 2,000 delegates to Brisbane, one forecasting more than 8,000 and one with 5,000 delegates all heading for Queensland and Brisbane over the next three years.