The Qantas Group's CFO, Gareth Evans, has revealed to Spice the company's transformation plan is on track.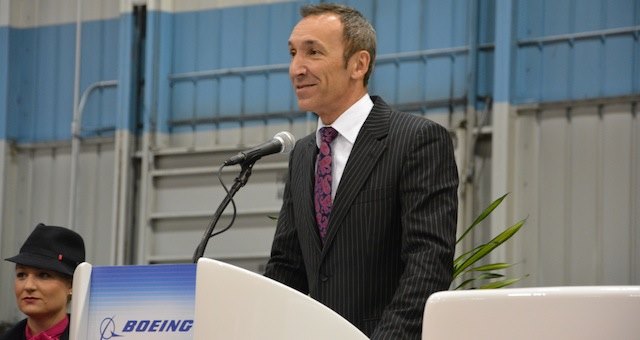 By James Wilkinson in Seattle, USA
The Qantas Group's Chief Financial Officer, Gareth Evans, has revealed the company's transformation plan, aimed at returning the airline to profitability while focusing on efficiency, is on track.
Speaking to SPICE on camera in Seattle for the company's unveiling of its 75th Boeing 737-800, an aircraft that celebrated the 70-year history of the iconic flying kangaroo logo, Evans said it was good news to date.
"We're nine months into a three-year transformation program and we are delivering the benefits we hoped we would," he said.
"We delivered AUD$200 million worth of benefits in the last financial year and we are targeting over AUD$600 million this year and so far to date it's going very, very well, but there's a long way to go and there are a lot of initiatives in train and it's making changes right across the organization," he said.
Evans said the company would look at ordering the Boeing 787-9 Dreamliner in the future, an aircraft Qantas has options for, once the implementation of the transformation plan had been successful for the airline.
To view the video, click on the YouTube image at the top of the page.