W Hotels Worldwide, part of Marriott International, has announced the opening of W Osaka in 2021.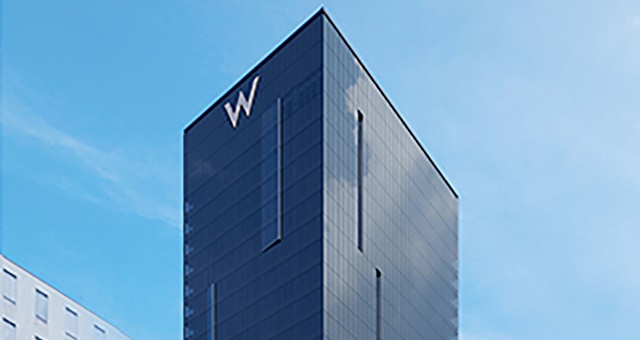 W Hotels Worldwide, part of Marriott International, has announced the opening of its first Japan property, W Osaka, opening in 2021.
Owned by Sekisui House, a long-standing partner of Marriott International, this opening will be the first-ever W in Japan. The 27-floor, new-build hotel will have W's signature design across all of its 337 guestrooms and suites, restaurants and cocktail-centric bars.
"In 2020, Japan will capture the global spotlight, welcoming nations from around the world to the country on a grand scale for the 2020 games. This is a great build up to the launch of the first-ever W in Japan," said Anthony Ingham, global brand leader, W Hotels Worldwide.
"W is always bringing its new/next vision and bold approach to new destinations, especially cities as vibrant and energetic as Osaka. We are confident W Osaka will add even more energy and excitement to this already action-packed year in Japan," he said.
With a building façade designed by Osaka-based Tadao Ando, W Osaka sits amidst the indie boutiques and restaurants of the city's main thoroughfare on Mido-Suji Boulevard and is located an hour from Kansai International Airport
W Osaka will have 337 guestrooms, including 35 Suites, two WOW Suites and one EWOW Suite (the brand's take on the Presidential Suite). The hotel will feature multiple dining and craft cocktail concepts including the WOO Bar and a second bar located on the expansive WET Deck (pool). W Osaka will also have a FIT fitness centre and an AWAY Spa. The event facilities include a 400-square-metre Great Room and three meeting rooms, all featuring natural light.
W Osaka is set to join more than 50 W Hotels now open globally, including the recently opened W Shanghai – The Bund, W Suzhou, W Bellevue and W Goa, as well as the soon-to-open W Panama, W Amman and W Brisbane. W Hotels is on track to reach 75 hotels by the end of 2020.
For more information, please visit www.whotels.com