First look inside the new Hobson St hotel.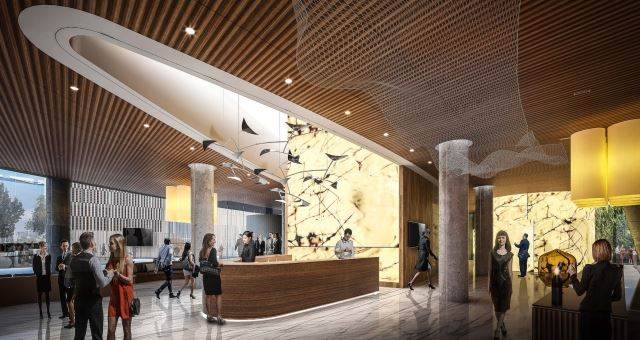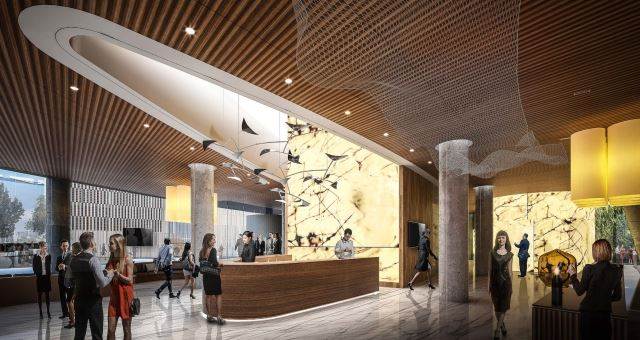 The NZICC, the 5-star, 300-room Hobson Street hotel, the retail laneway linking Nelson and Hobson streets, and 1327 carparks under the NZICC are expected to begin construction by Christmas.
The construction projects will create an estimated 1000 jobs during their 38-month build, plus approximately 1140 positions across conventions, hospitality, retail, gaming and food and beverage once both the NZICC and the new hotel are operational.
Including all other associated costs including land, fit-out, and contingencies, the projects represent a NZD$700 million total investment by Skycity in the Auckland economy.
Fletcher Construction will build the 32,000 square metre convention centre and a new 300-room, 5-star luxury hotel simultaneously, providing a huge boost to the local construction market and kick-starting a five-year inner-city building boom estimated at putting NZD$6 billion into the local economy.
The NZICC will be the largest purpose-build convention centre in the country, capable of hosting conventions of around 3000 people, or one-off events of up to 4000 people on the exhibition floor. It will also be able to host multiple events at the same time.
The NZICC's exhibition hall alone will be five times larger than the current largest exhibition hall in the country – Skycity Convention Centre's New Zealand Room.
Click on the image below to view the video of the proposed construction.