Voting for the Spice Magazine and SpiceNews's Hot 100 List is closing tomorrow- vote now to name your favourite hotels and resorts for conferencing, incentives and events
Spice Magazine and SpiceNews.com.au have launch the inaugural 'Spice Hot 100' list for 2011 showcasing the very best hotels and resorts for your conference, incentive or event and Voting is closing tomorrow, Wednesday March 23, at 5 PM, Sydney time.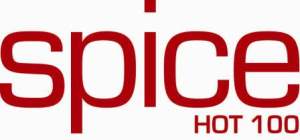 Time's almost up to vote- The Spice Hot 100: Hotels and Resorts will be announced in our May 2011 issue of Spice Magazine

The Hot 100 list will be announced in the May 2011 issue of Spice Magazine where readers will choose the hottest hotels and resorts to hold a business event, incentive, organise a golf day and more.
The entire business and special event industry is invited to name their favourites in twenty categories, including Best Business Hotel, Best Boutique Property, Best Hotel Bar and much more. Readers can vote by clicking here.

For more inforamtion on the launch of the Hot 100 click here.