QT Hotels has launched two hotels in New Zealand in the past 12 months, with more on the horizon.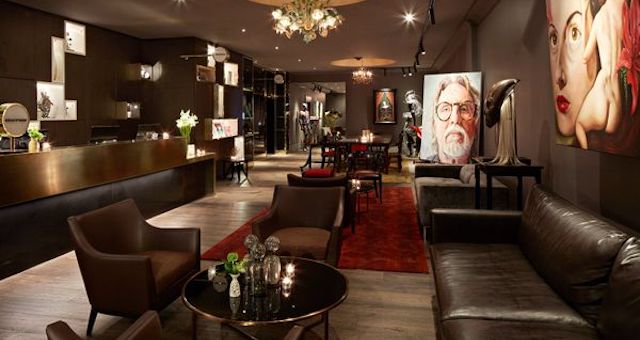 QT Museum Wellington lobby
QT Museum Wellington
QT Hotels has launched two hotels in New Zealand in the past 12 months, with more on the horizon.
General Manager QT Hotels in New Zealand, Simon White says New Zealanders have welcomed the QT brand with open arms resulting in strong bookings from both domestic and international visitors at both QT Museum Wellington and its latest QT Hotel in Queenstown. QT's three new food and bar offerings across the two hotels are also rating highly.
"QT has been exceptionally well received, and off the back of this we are definitely looking for other suitable sites to expand the QT offering in New Zealand, with Auckland being a priority," said White.
Due to this strong demand, QT Museum Wellington is adding another 18 rooms.
QT Museum Wellington general Manager, Garth Solly, says, "Our guests have the pleasure of the creature comforts expected from a five-star property together with a playground which captures the city – whether it's our QTique mini-bar offerings and of course our lobby that moonlights as an art gallery. QT Museum Wellington encompasses everything that is quirky, creative and luxurious."
Since Solly's appointment in September 2017, QT Museum Wellington has undergone several developments and hit impressive milestones.
"We opened an Asian eating house and bar called Hot Sauce, adding another exceptional alternative to our award-winning restaurant Hippopotamus, which recently celebrated ten years of chef Laurent Loudeac spear heading French cuisine in the capital city."
Wellington Regional Economic Development Agency recently announced that the city received in excess of $2.5 billion in tourism spending within 12 months. Solly says with demand for top quality, well located accommodation rising, QT Museum Wellington is expanding.
"We're definitely not slowing down that's for sure! We're looking forward to the completion of 18 new guest rooms where the décor will be enhanced thanks to our creative Kiwis. QT Museum Wellington is inviting New Zealand artists to enter submissions for the interior wall space situated behind the beds in these new rooms. This in-room art initiative is another example of how QT embraces art and design within its hotels," said Solly.