Get ready for a 'quintessentially South Australian' experience.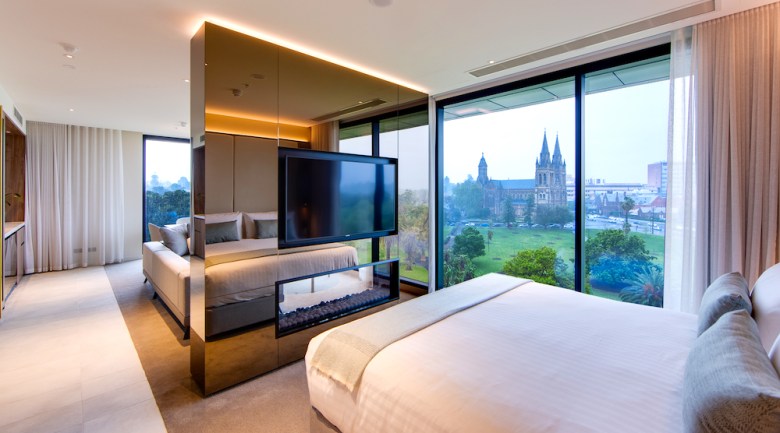 Cathedral Suite
Oval Hotel is now officially open, with the first guests arriving to experience the new premium accommodation at Adelaide Oval.
First reported by Spice News in late 2018, the hotel features 138 guest rooms, a luxe reception lounge and two new restaurants.
With doors now open, Oval Hotel CEO Andrew Daniels said the property was already proving an asset to South Australia.
"Since day one, Oval Hotel has generated considerable interest from international and interstate visitors who are looking for a one-of-a-kind accommodation experience," he said.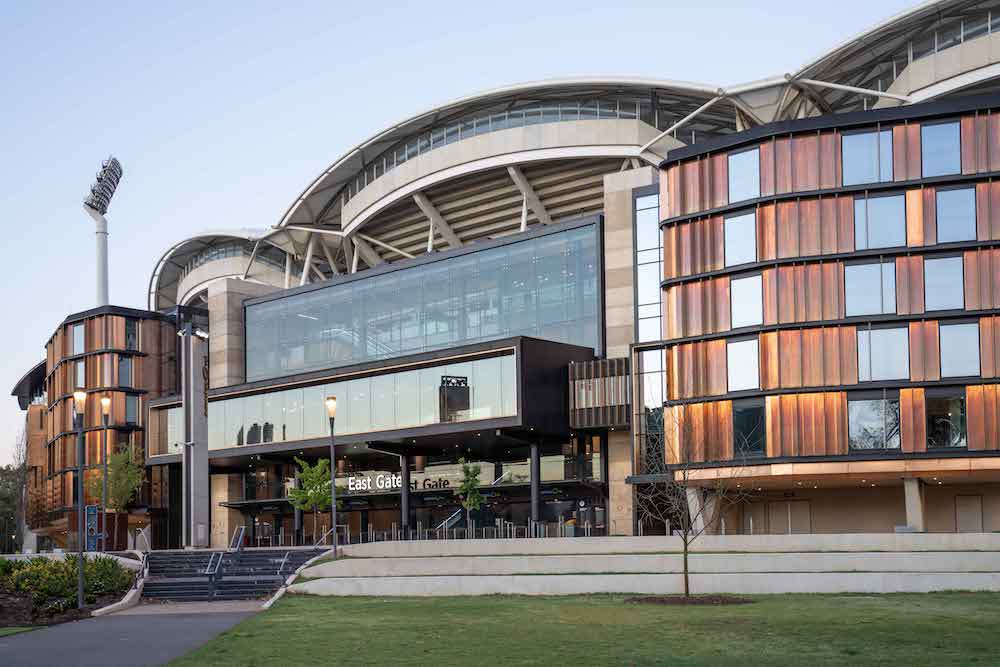 "As borders continue to re-open, we are excited to welcome visitors to this destination hotel, which we believe showcases the very best of our state.
"We have also been overwhelmed by the support we have received from South Australians and look forward to welcoming hundreds of guests over our fully booked opening weekend."
Each guest room features views of the surrounding parklands, intuitive technology allowing for the customisation of lighting and temperature, plus premium South Australian amenities.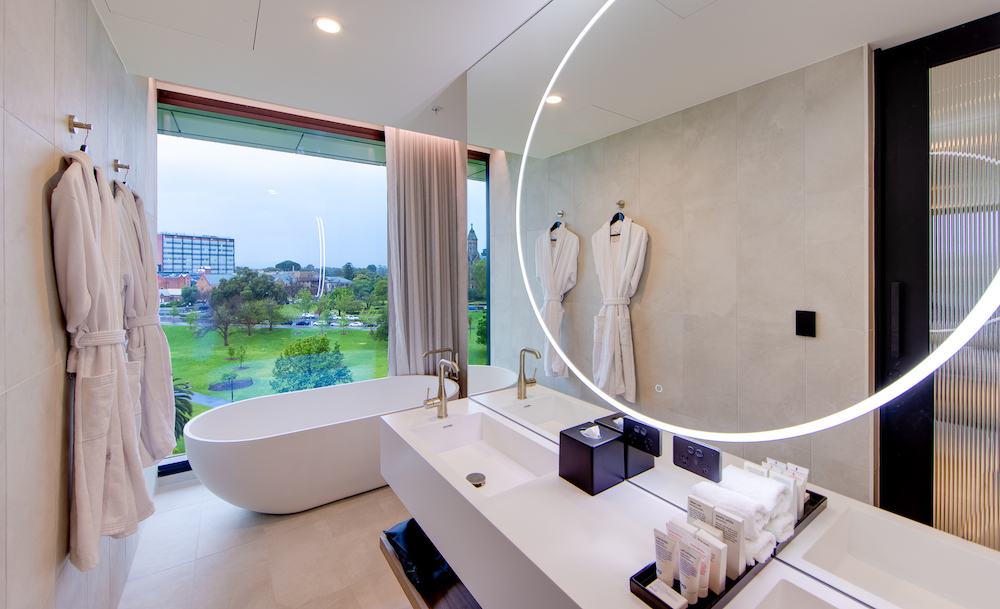 The two dining outlets, Five Regions Restaurant and Bespoke Wine Bar & Kitchen, also showcase local South Australian produce.
Oval Hotel rooms division manager Mieke Sellers said guests will enjoy a "quintessentially South Australian" experience.
"We have used South Australian producers, artists and suppliers wherever possible, establishing Oval Hotel as a true gateway for guests to our great state," she said.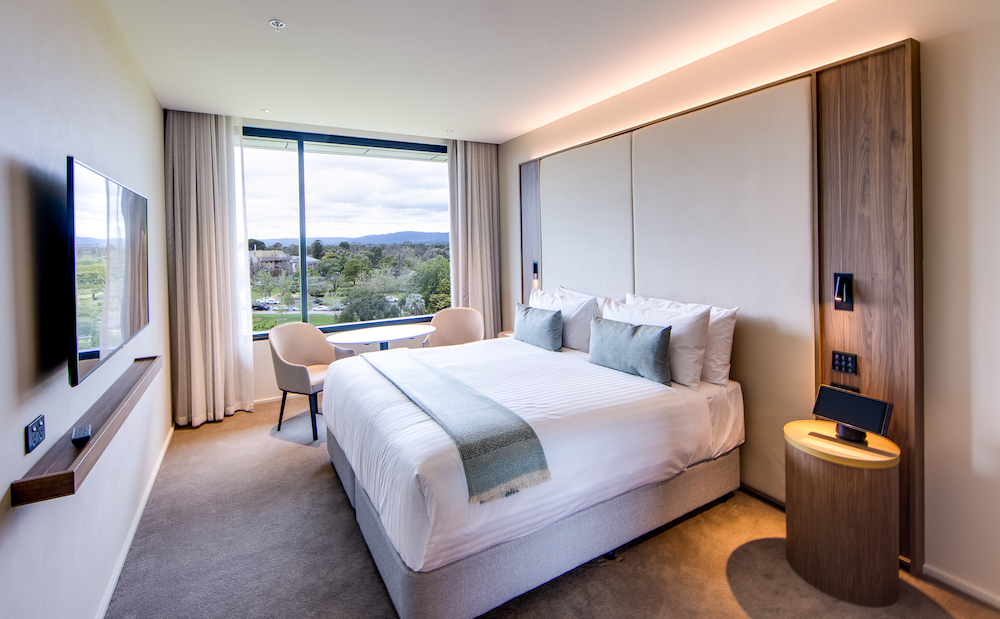 "Oval Hotel is both a destination in itself, and a perfectly positioned starting point for further exploration of South Australia."
As the hotel is integrated with the Adelaide Oval, event organisers have the choice of 25 unique spaces within the venue, with capacity for up to 3,000 people.