The venue has invested in purpose-built studios to bring virtual and hybrid events to life.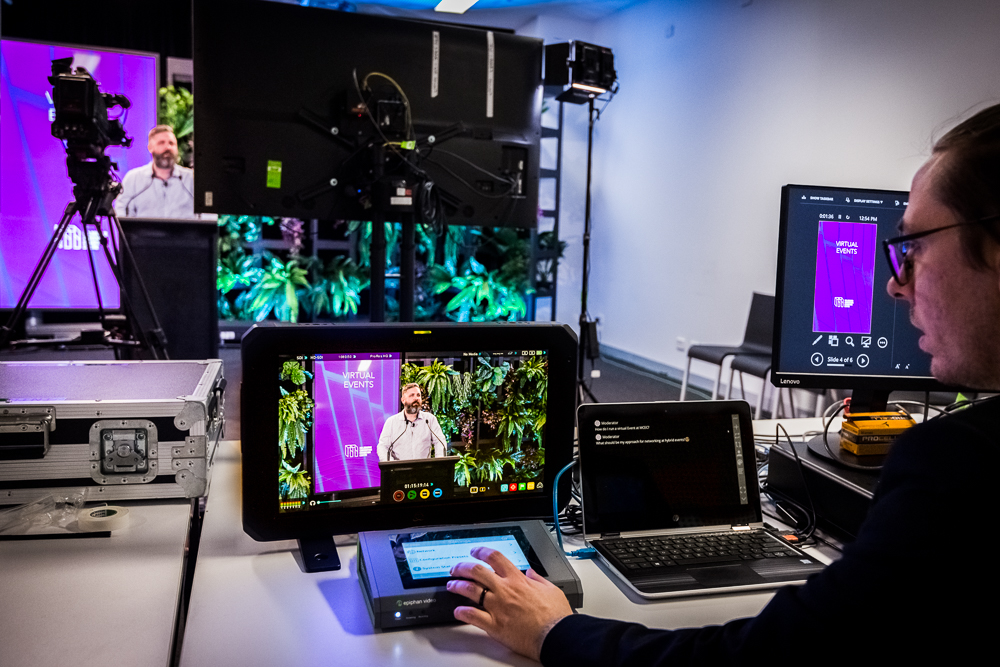 Behind the scenes at MCEC's new virtual studios
Melbourne Convention and Exhibition Centre (MCEC) has launched new facilities for virtual events, to help customers connect with their audiences during the COVID-19 pandemic.
While the venue remains closed to physical events, clients can soom transform their corporate launches, conferences and even virtual gala dinners into a virtual format.
As part of the offering, MCEC has invested in purpose-built studios that allow for scalable events, able to host intimate fireside chats through to a panel discussion of up to six presenters.
The studios also have capacity to host live-streaming across multiple spaces for hybrid events.
MCEC chief executive Peter King said the new virtual capabilities will be available to corporate groups once Melbourne's restrictions ease.
"Even when we are able to come together in-person, virtual will give customers access to new audiences and audience-insights, while making it easier for international delegates and presenters to take part," he said.
Virtual and hybrid events are expected to play a large role in the future of MCEC. Major events have already shown interest in adopting an online format, including AIME 2021.
The centre's in-house technical team will be on hand to ensure each virtual and hybrid event runs seamlessly.
"Our experienced and passionate team of event specialists will guide you through the creation of your virtual events and later, once we can gather again, hybrid events," said MCEC manager of technology sales Joshua Bryce.
"Let us take the strain of delivering a virtual event and be confident that we'll make you shine."
Melbourne's stage 4 restrictions are in effect until midnight Sunday 13 September 2020, therefore bookings for MCEC's virtual event offering and studios are only available beyond this date.
Learn more here.