The Gold Coast resort has had a contemporary makeover to the tune of $6 million.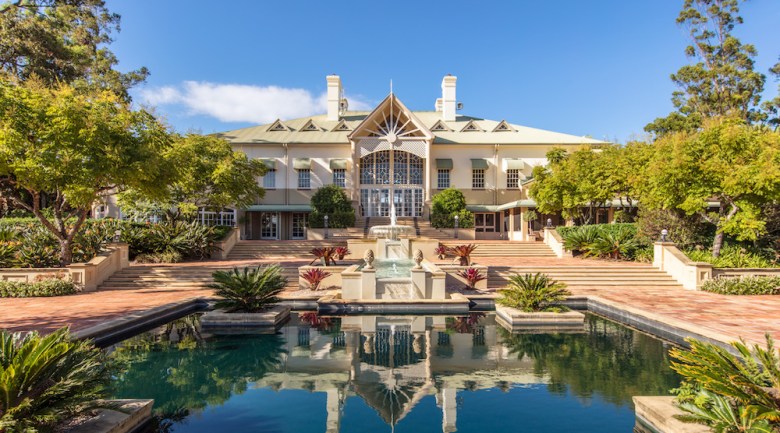 Iconic Queensland property InterContinental Sanctuary Cove Resort has revealed a fresh new look, following an extensive refurbishment across its 251 rooms and suites.
The $6 million project began in July 2019 and is now complete, breathing new life into the property, which opened in the 1980s.
"The resort still retains the elegance and style of a grand Queensland estate, but when guests retreat to their rooms, they will now enjoy a distinct sense of destination infused with the signature modern comfort of InterContinental Hotels and Resorts," said general manager Matt Rippin.
Rooms and suites
Each of the property's rooms and suites now feature a contemporary look, inspired by the surrounding lagoon pool and tropical gardens.
Marina View, Garden View and Lagoon Pool Rooms each boast a fresh palette of teal blues, olive greens, greys and crisp whites accented by gold fittings.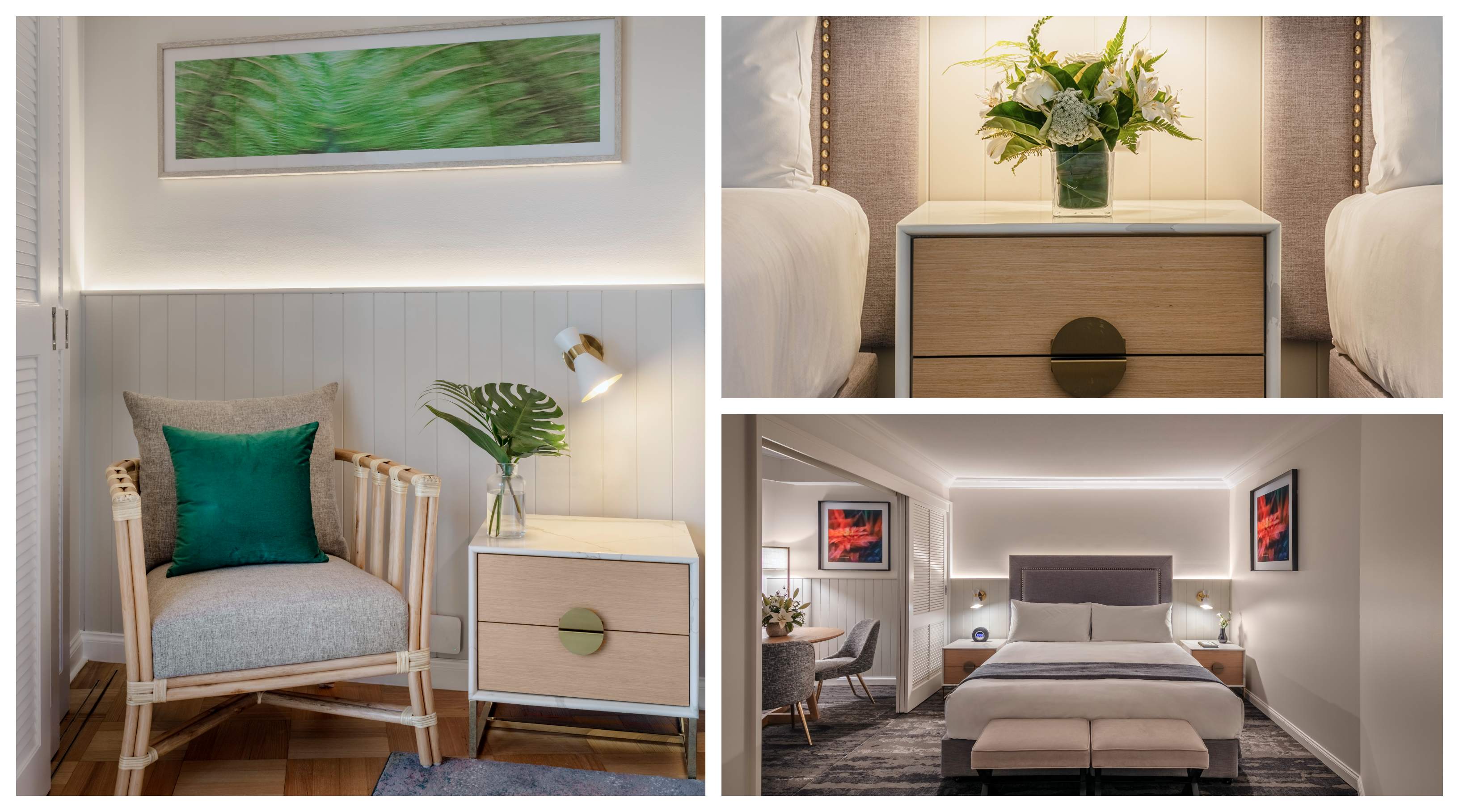 The rooms also now boast deluxe new bedding and furniture, larger work desks, large flat-screen TVs, Wi-Fi and device docking stations.
Brisbane-based architecture and interior design firm Daarc were enlisted to transform the Manor, Federation, Queenslander and Homestead Suites, giving them a neutral palette with tropical accents.
The property's popular breakfast restaurant, Cove Café, has also been updated with a fresh, tropical look.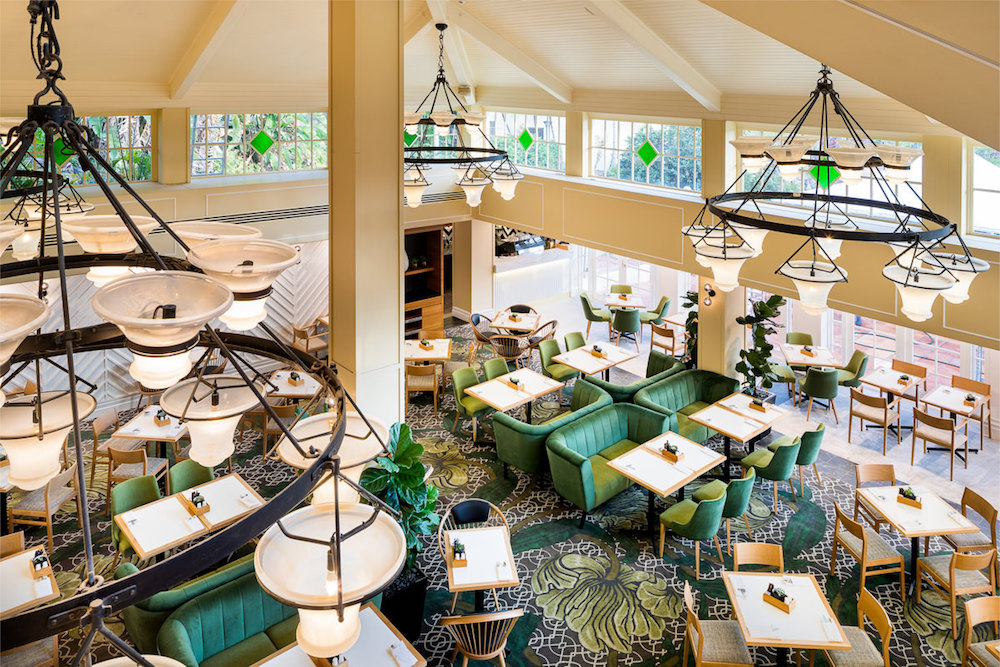 New event technology
Following the renovations, InterContinental Sanctuary Cove Resort recently added 3D holographic technology to its outdoor event production packages for corporate events.
The new tech has been developed in partnership with the resort's in-house AV production company, Encore Event Technology, and utilises the one-acre saltwater lagoon pool as a backdrop.
The technology allows brands to display content and messaging, and can even 'transport' people to the event from elsewhere around the world.
"Pre-recorded content gives delegates the experience of being able to see and hear from their CEO or a special guest as they appear to walk on water right before their eyes," said Encore Event Technology technology director Andrew MacColl.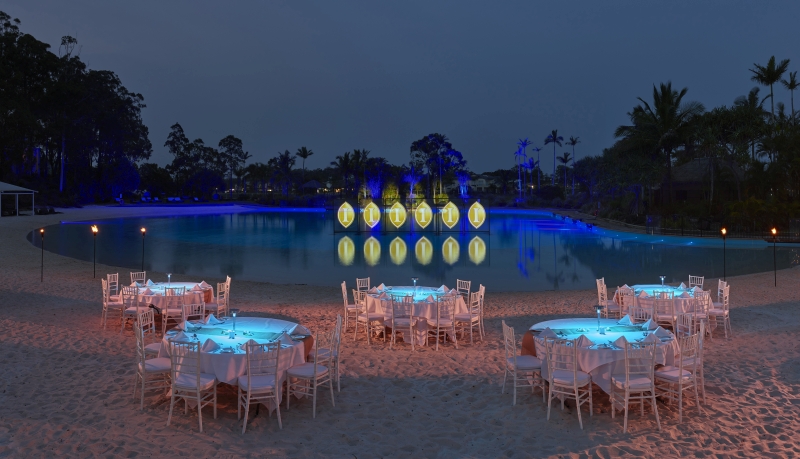 "We also have the capability to overlay video conferencing technology to project live holographic displays of people at an event.
"In this instance, the projection and image are live, and audience members can ask questions and talk in real-time to their CEO or a guest who is beamed in to join an event then and there.
"It's remarkable technology that will bring the wow factor to any event in an amazing display of colour, moving 3D imagery, music and surround sound for delegates."