IHG will build an all new 190 key hotel in Geelong, Vic. Find out more about the development here.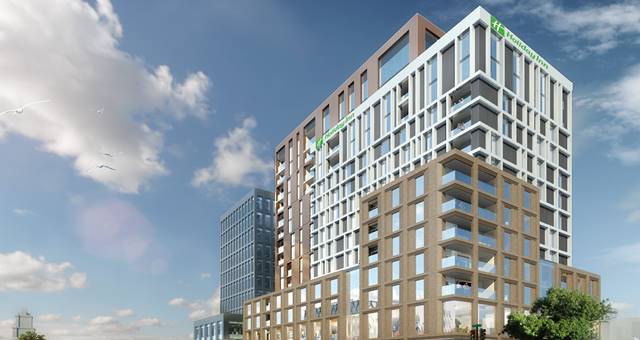 An artists rendering of the new CBD property
The Coastal Victorian city of Geelong will be home to an all new 190-room property in 2020, InterContinental Hotels Group (IHG) announced  this week.
It will be the first new hotel in Geelong in more than twenty years, signalling a renewed outlook for the vibrant regional city.
It will also be IHG's first Holiday Inn hotel in Australia to include a 'suites' offering, with 40 suites intended for the longer stay segment.
Built in partnership with Franze Developments, the centrally located hotel will boast an all-day dining restaurant and bar, swimming pool, gym, parking and a 300m2 of meeting facilities including a function room for 250 people.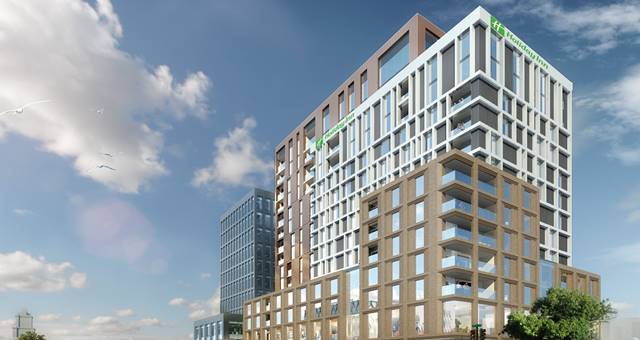 "We are thrilled that forward-looking owners like Franzé Developments see even further opportunities for affordable, enjoyable hotels in satellite cities like Geelong," said Karin Sheppard, IHG's Chief Operating Officer for Australasia and Japan.
Geelong currently welcomes around 2.2 million overnight visitors annually according to the latest visitor stats, but Paul Franze, MD, Franze Developments said the area was "dramatically underrepresented by quality hotels".
"So I can't imagine a better fit for a world-class city like Geelong. With a prime CBD location in close proximity to the station, hospital, university, offices and government entities, I am confident that Holiday Inn and Suites Geelong is going to be a story of success," he said.
Spice Magazine headed off to Geelong earlier this year, read more about the picturesque port city in our latest edition.