Darrell Felstead's Foveaux Restaurant will reopen as Foveaux St Dining this weekend.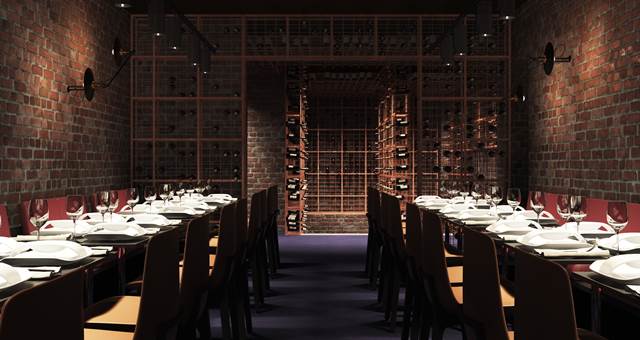 Darrell Felstead's Foveaux Restaurant will reopen as Foveaux St Dining this weekend.
The updated look and menu is intended to make the restaurant a more casual dining option rather than a special occasion venue.
Felstead said, "In a strange way, closing the business was the best thing that ever happened to me. It made me see what's important, re-evaluate my business and see what people really want from dining. I'll be bringing it back to basics, to what food is and how it should be enjoyed. It's about keeping it honest, simple and fad-free. What I'm passionate about is bringing people together over food and having a bit of fun with it, and that's what the new restaurant is all about."
Redesigned by Sydney based design studio, loopcreative, the 38-seat restaurant will have a fresh new look that reflects its simpler, more approachable feel with cosy banquet seating, soft lighting and floor-to-ceiling wine racks.
The menu, created by Felstead and head chef Paul Gordon, includes the option of a six-course banquet menu or standard a la carte service. The food will take its inspiration from Australia's multi-cultural cuisines, prepared using classic French techniques.
The bar downstairs, formerly The Red Door, is being reimagined as Deli Wine Bar. The focus will be on wine, cheese, charcuterie and freshly shucked oysters. Everything will be under $10 and available to order by the gram to either eat in or take away.
Sommeliers will stand in place of bartenders offering table service throughout the bar. Belinda Mackie, former Sokyo sommelier, will be taking over the reins as wine bar manager/sommelier.
The bar will have its own entrance from Sophia Street, with the long-term aim of having a late night license, creating a new hub for live music in Surry Hills.
Foveaux St Dining is located at 65-67 Foveaux Street, Surry Hills NSW.